Warrington have confirmed the signing of centre pair Anthony Gelling and Keanan Brand from Widnes.
Gelling, 28, has signed a two-year deal while Brand, 20, has signed for three years.
Gelling is likely to plug the gap left by South Sydney-bound Bryson Goodwin.
The former Wigan fan favourite has plenty of top-flight experience, having played over 120 games for both the Warriors and New Zealand. He has also earned several caps for the Cook Islands.
A superb couple of seasons have seen Brand become one of the hottest talents outside of Super League.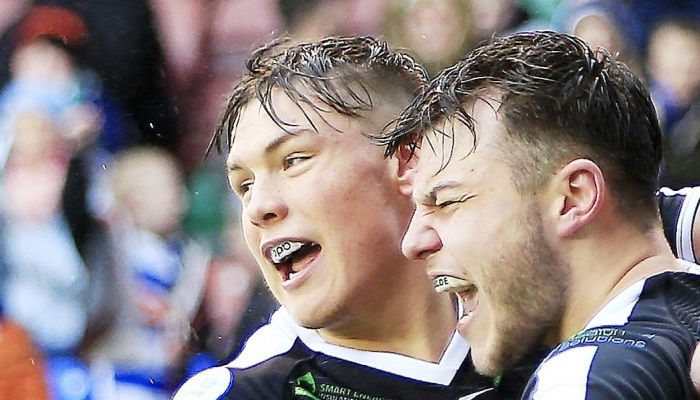 The youngster has made 34 appearances for the Vikings, scoring nine tries, and is renowned for his strong carries and late footwork.
The duo become Warrington's fourth and fifth signings for next season, alongside England international Gareth Widdop, Swinton flyer Matty Ashton and Wigan youngster Samy Kibula.
"It's good that it can finally be released," said Gelling. "I've always liked playing here; even when I was at Wigan, this was one of my favourite stadiums to come to. To now call this my home ground and to play here every week will be awesome.
"To link up with some of my old Wigan buddies in Jack Hughes and Charners too was one of the key factors in signing here. Hopefully the Warrington guys get behind me and we can have some fun.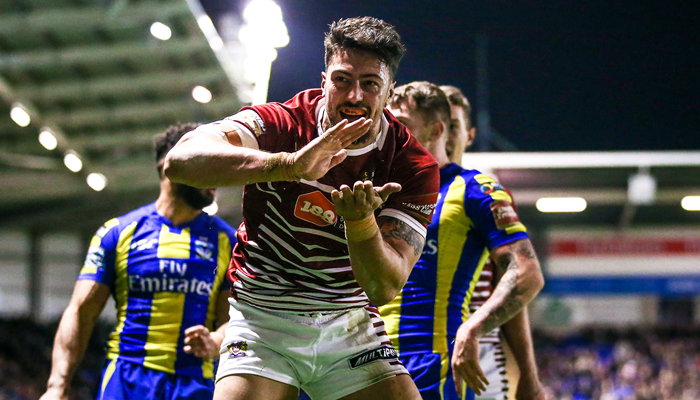 "I'm hoping to come in as the big saviour; hopefully we will do it next year and break the curse."
Brand said: "Signing for Warrington means the world to me. I think I needed time in the Championship to get regular games against grown men and get used to the physicality of the game.
"I had a good pre-season this year, better than I thought, ended up starting and kept my place in the team. It's all grown from there. I have had a taste of Super League opposition in the Challenge Cup and I think I am ready now.
"I don't want to be that young player anymore, I want to be a full member of the first team, go in hard and see where that gets me. One of the main reasons I signed here at Warrington was for the opportunity to win trophies. That's what every player wants to do in their career."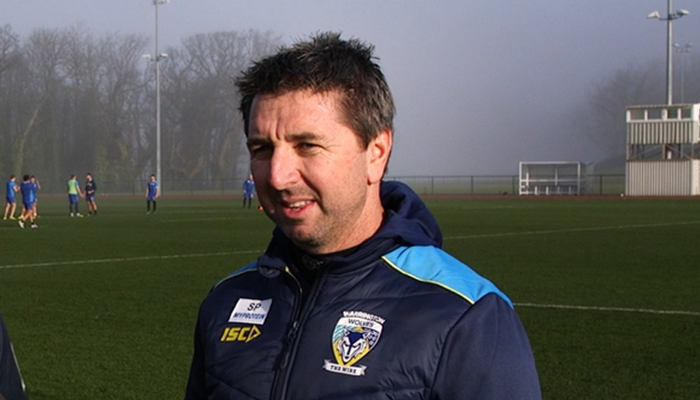 Warrington head coach Steve Price added: "Both players will give us depth to our squad. Anthony comes to us after previously playing in the NRL, he comes on good recommendations from people that I trust.
"He is a big, athletic, strong centre, who carries the ball well and has a sound knowledge of the game. He comes to us with previous Grand Final and World Club Challenge winning experience. He is a big personality and it will be great to have him around the team.
"Keanan is a young player with a lot of potential. He was named the Vikings' players' player of the year. He is a centre who is also capable of playing wing and has the ability to beat people with ball in hand but is also strong in defence. He has a bright future ahead of him and I am looking forward to working with him and developing his game."