The NRL is one of Australia's most popular betting sports; learn about the many types of NRL bets available to place.
If you are new to the world of sports betting, there are a few NRL bet types you need to familiarize yourself with.
Rugby League betting is easy with Neds and after reading this quick guide, you will be ready to place your bets on NRL games like a pro.
NRL Handicap or Line Betting
Online bookies handicap a team to make a match more equal.
This allows the punter to support either team with equal odds, giving one side an advantage.
This NRL bet type is intriguing and suspenseful because they have covered the spread when the team overcomes the handicap.
Head to Head
When you bet on an NRL team to win a contest, it's known as head to head betting.
NRL Doubles Betting
The doubles are a popular NRL wager type among Aussie bettors since they depend on many matches.
A common double is the half/full-time bet, where a bettor must accurately predict the leading team at the half and full time.
They may be as simple as choosing a first try scorer bet, a team to score, a try scorer, or even a first scoring play.
Tri bets are available for individuals who like a challenge.
NRL Multi Bets
Similar to doubles, multi bets allow bettors to combine several choices that have no bearing on any other.
An example of this betting on The Cowboys, Titans, Sharks, and Tigers that could all win if you combined H2H bets from 4 games.
A Multi Bet & Same Game Multi Bet is when you place a multi bet, you combine a number of single bets, thus increasing your wager.
Futures
These NRL bets allow bettors to wager on occurrences that will not be resolved until the season ends.
This might be a wager on the premiership winner, the Grand Final quinella, or the minor premiers.
Players may also gamble on who will win the Clive Churchill or Dally M medals, as well as who will score the most tries and points.
Margin Betting
Margin betting is when you choose the winning margin between two teams in a sporting event. AFL, Rugby League, Rugby Union, and Basketball all have margin betting options.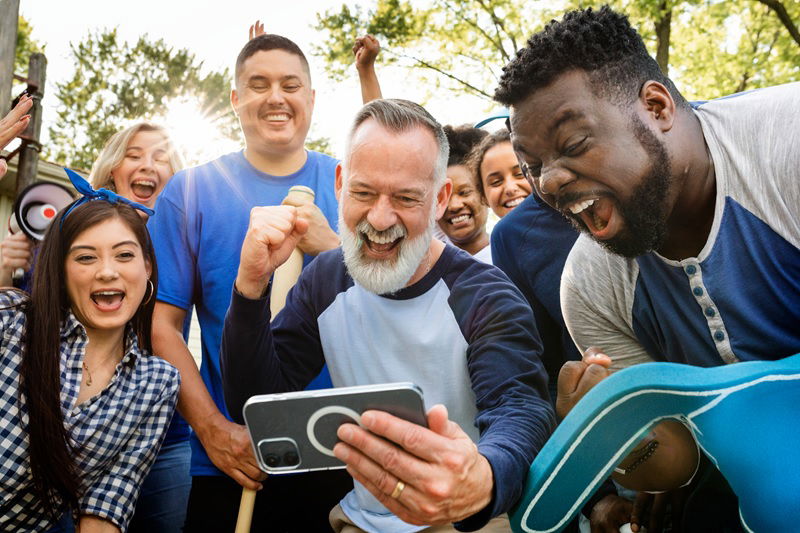 Betting Types To Avoid for Newcomers
Beginner NRL bettors should keep in mind that they must first walk before running.
Before moving on to more sophisticated bet kinds, beginners should become accustomed to match betting (head-to-head, line betting, first try-scoring, etc.) and season futures betting.
Beginners should avoid the following bet kinds until they have mastered NRL betting.
Totals Betting
Picking the total amount of points for each game is risky and requires a thorough understanding of the NRL teams involved.
Multi Bets
Multis, also known as accumulator or parlay betting, is only for the experienced.
Multis are a collection of bets placed over several NRL games.
With each successive winning leg of the multi, the odds grow like compound interest, resulting in massive payouts if all legs of the bet are successful. However, if you lose just one leg, you'll lose your multi bet.
If you're a newbie looking to attempt a tiny multi to acquire experience, keep an eye out for 'win your multi if you lose just one leg' promotions sponsored by online bookmakers.
NRL Betting Tips
There is no one-size-fits-all solution to ensuring that your NRL betting is successful.
In futures markets like the NRL Premiership winners betting market, betting as early as possible provides you obtain the greatest odds.
Most essential, you should strive to keep yourself informed, and reading frequent weekly Rugby League Betting Preview might help you close the 'luck' gap.
Another fantastic way to ensure your success is eliminating personal bias from your betting judgments.
Betting against the Roosters for example is just because you dislike the Bondi Junction lads isn't going to cut it in the NRL.
Your most great road to success is to do as much as possible to transform your Rugby League betting into something more like science rather than pure chance.
Bet according to your degree of expertise and enjoy your path of becoming an expert rather than relying on chance — good or bad.
Conclusion
Whether you're a seasoned NRL bettor or a novice, you'll enjoy betting more after you grasp the different sorts of bets.
Creating a profitable NRL betting strategy just adds to the fun and thrill of watching NRL games.