Castleford prop Liam Watts sees no reason why a Championship club can't take Toronto's place in Super League this season.
The Wolfpack pulled out of the 2020 campaign last week due to 'overwhelming financial challenges', leaving an 11-team competition for the remainder of the year.
While admitting there could be difficulty in deciding which club is promoted, Watts believes it will improve the standard of Super League.
"After the news that both London Broncos and Featherstone Rovers offered to take the place (of Toronto), I do not see why not," Watts told Serious About RL.
"It depends on whether either club or anyone else is in a position squad wise.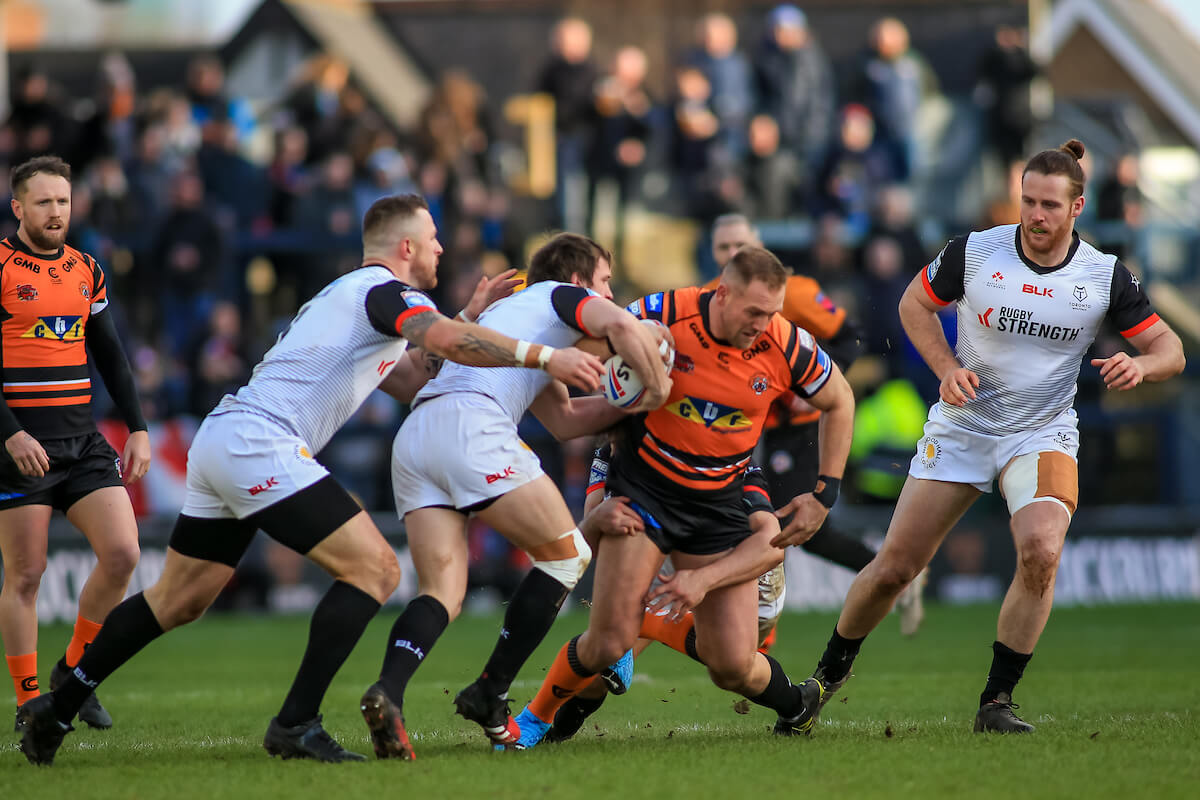 "It would be nice for someone to come in and play out Toronto's games as it gives us more playing time and another team to test our skill set against.
"However, that does create a problem in itself as whoever is chosen will probably cause friction with those who are not."
Super League announced on Friday that Toronto's results from 2020 will be wiped from the records and Watts can't help but feel more could have been done to save their season.
"Maybe the best case scenario would have been to take players on loan from the lower leagues," the England forward suggested.
"Of course this would have provided such players with some game time they are eager for but I do remain unsure whether that would have been possible.
"Unfortunately, it has happened and we cannot change that. Their results too are now expunged and that means we lose our win over them which we worked really hard for.
"That was a kick in the teeth but everyone is in the same boat and we just have to kick on with our season for when we return."