The sensational return of Gareth Ellis to Super League this weekend has inspired us to pick who we think are the competition's all-time top five toughest players.
Adrian Morley
A dominant forward in Super League and the NRL, Adrian Morley is another legend of the sport. He was the leader of the Leeds Rhinos' pack for five years before making the move Down Under, where the Aussies looked to target the new pommie. However 'Moz' didn't just hold his own in the NRL, he became one of the competitions' stand-out players and a household name. He returned to Super League in 2005 and had success with both Bradford and Warrington. Morley never lost his aggression or power throughout an incredible career and retired as one of the sports iconic names in 2015.
Jamie Peacock
Super League's most successful player, Jamie Peacock is a legend of the competition. A major part of the glory days at Bradford and Leeds, 'JP' consistently played at the top of one of the toughest sports for two decades. Durable, resilient and at times unstoppable, the 2003 Man of Steel was frighteningly strong and many will never forget the way he floored Willie Mason in the 2006 Tri-Nations. Peacock came out of retirement to try save Hull KR in 2016 and again put his body on the line and led by example, albeit in vein as the Robins were relegated. In an astonishing career, Peacock played well over 500 games for club and country and it's unlikely we will ever see his like again.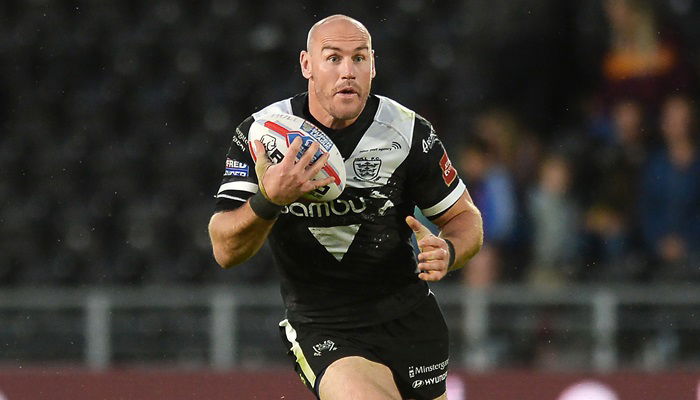 Gareth Ellis
Hull FC head coach Lee Radford described Gareth Ellis as the saviour this weekend, as the 37-year-old came out of retirement after 16 months away to end the Airlie Birds 13-game losing run. A model professional and one of the toughest competitors around, Ellis broke through with Wakefield before a big move to Leeds allowed him to become a huge part of their golden generation. He then went Down Under to join Wests Tigers, with the Aussies loving his no-nonsense style as he won the club's Player of the Year award three years running. 'Gaz' then returned to Super League to help Hull FC end their Wembley hoodoo and continued to make huge metres and produce bone-shattering big hits, despite his aging years. Respected hugely by his peers, Ellis is undoubtedly one of the toughest guys we have seen in Super League.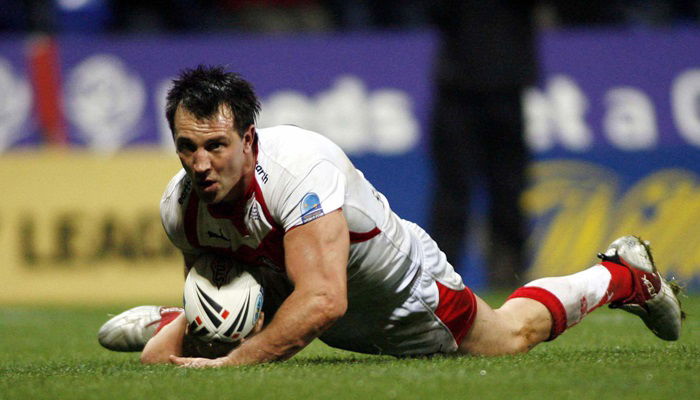 Paul Sculthorpe
What a player! Paul Sculthorpe enjoyed a trophy-laden career and was the leader of a dominant St Helens team through the late 90's and early noughties. The two-time Man of Steel winner epitomised everything you would want from your captain and would never leave anything out on the field. He played 30 times for his country and in 2001 put in one of the greatest performances of any Great Britain forward in the first test victory against Australia. Sculthorpe, who also possessed superb skill and speed, was an exceptional all-round Rugby League player.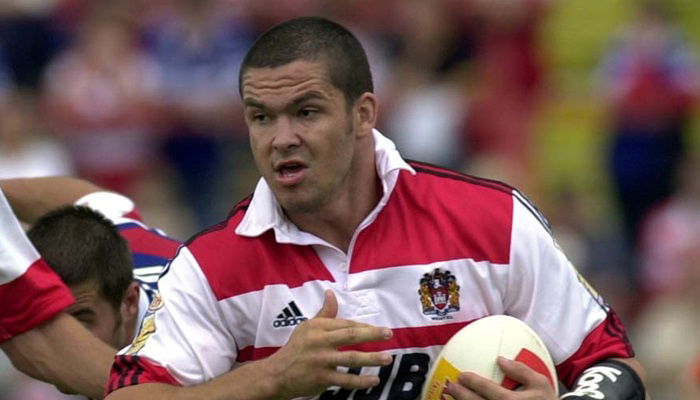 Andy Farrell
This man defines the word tough. Andy Farrell is a Wigan and Great Britain Rugby League legend and amassed well over 3,000 points in a glittering career. The goal-kicking loose forward was a natural born leader and in 1996 was named Great Britain's youngest ever captain at just 21 – winning Super League's Man Of Steel award later that year. Farrell was not only strong and durable, but he possessed superb natural skill and was one of the most talented players in the game for just short of two decades.