Enough of the "small fries", now onto the big guns!
Arguably the most important position on the field considering the hard yards they put in, the amount of times they do it that in turn lays the platform down for attacking rugby, let alone their defensive work too!
We selected five prop forwards who should thrive again in 2019!
5) Adam Cuthbertson
First up is the former treble winning veteran in Adam Cuthbertson. The 33-year-old has previously contested the Man of Steel award and with good reason.
Even at such an age, Cuthbertson continues to be a work horse, arguably Leeds' top enforcer going forward has seen him keep them competitive, despite twice finishing in the Qualifiers.
Last season saw him top Leeds' amount of offloads with 38, a trait he effortlessly manages but his sheer power going forward has maintained the Rhinos' dangerous attack and something he will want to bow out on when his career soon ends.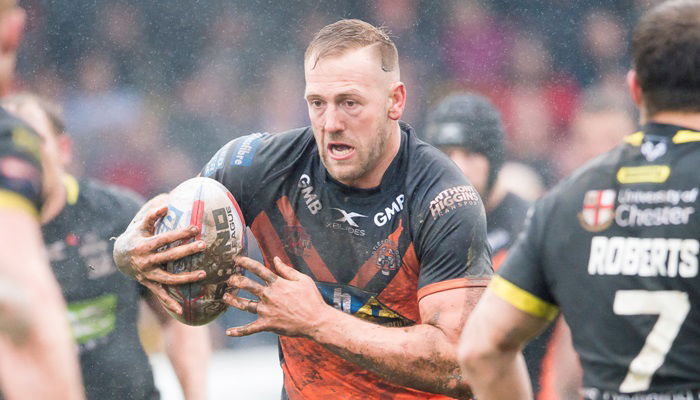 4) Liam Watts
Now a focus on a rival in Castleford Tigers' Liam Watts. The 28-year-old was perhaps quieter at Castleford than he was at Hull but regardless, on his day, remains one of the most dangerous forwards in the competition.
He owes his strong running to this, having made 1857 metres last season, the highest amount for the Tigers but has also demonstrated the ability to offload in impossible situations.
Though he has had discipline issues, such an attribute is what a club should look for in someone to show they mean business and all this is something Watts should provide the Tigers in 2019!
3) Sebastine Ikahihifo
Third place is Huddersfield's Sebastine Ikahihifo. There has been speculation that he may depart the Giants and let's face it, anyone would be lucky to have him!
His go forward and offloading ability helped the Giants turn things around last season under Simon Woolford, providing the Giants with plenty of attacking options.
He has always been a tough man to stop in recent years and should thrive once again next season.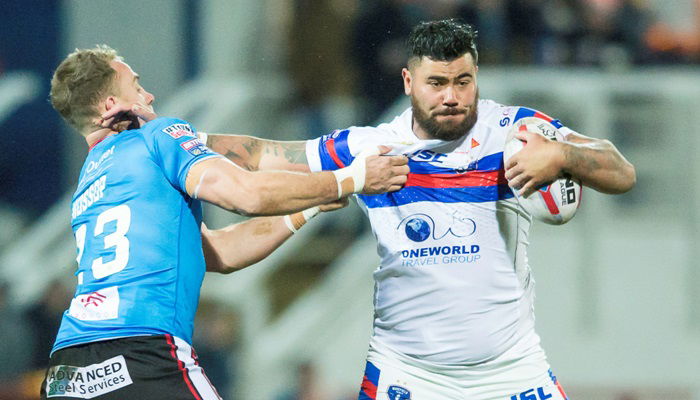 2) David Fifita
Certainly a fan favourite with Wakefield, perhaps not with the opposition as David Fifita is runner-up.
This juggernaut has been key in Trinity's ascension away from relegation to now contesting a top four position as his sheer power has helped Wakefield become incontestable in some fixtures, easily allowing their half-backs to thrive off the back of it.
Having made 29 offloads as well as nearly 2000 metres last season, Fifita will be one to watch in 2019 and could even be an outside contender for personal awards with the club as well as the competition itself!
1) Luke Thompson
Finally, yes, another St Helens player is ranked first place in Luke Thompson. 2018 saw the 23-year-old come of age last season, so much that he earned international recognition.
His hard hitting took the Saints well and truly clear to the top of the table, even maturing into an adaptable figure by rotating between forward positions, maintaining St Helens' constant danger in attack.
And with even more experience with the pack, Thompson will only improve in to what should be another exciting and successful year for himself and his club!