Often the player with the most flair, the stand off position is one with plenty of under-rated characters.
5. Kevin Brown
Brown came onto the scene 15 years ago, against hometown team St. Helens, in a match Wigan won with a plethora of youngsters making their debuts.
Since then he has played for Huddersfield, Widnes and now Warrington.
He has been a influential figure at every club he has appeared for but it could be argued his finest form was saved for his time at the Wire.
Brown's maturity and ball skills create space for fullback, Stefan Ratchford, and his timing of decision making makes him a threat when attacking the line.
Warrington will be thankful to have him in a season that could still lead to silverware.
4. Albert Kelly
Kelly seems to defy laws of physics when he's at the top of his game.
Speed, agility and power, the little stand off can change direction and turn on the afterburners before you've blinked, and somehow manages to get up and catch attacking kicks against lads six inches taller than himself.
Hull FC brought in the Australian born no. 6 after he impressed in Hull KR colours and he has re-paid ten fold becoming one of the top players in the league.
Injuries have really hampered the Hull side but with players slowly returning and Albert back in the fold, the push for the top 4 is well and truly on.
3. George Williams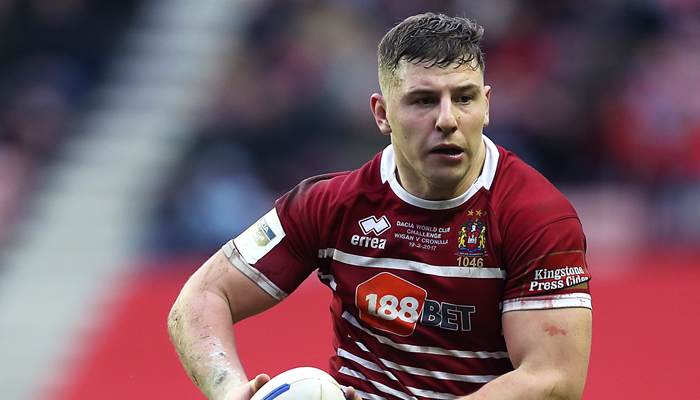 Some fans would be screaming for Williams to be top of this list, others would argue he shouldn't be in at all, and I admit i've been at either end of that argument depending on the game, so it's only fair I go somewhere in the middle.
Williams leads his stand off competition in try assists, with sixteen already this year, but it is his lack of form over the last few weeks that has Wigan fans infuriated.
Williams has the ability to skip by and find a pass that breaks down defences and the speed to break through himself, but what sets him apart is his creative kicking game.
Wigan through and through, nobody will be more desperate to find form and help his hometown club turn this bad period around.
2. Jonathan Lomax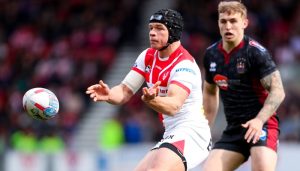 Lomax looked lost at various points last season but a move from fullback to stand off seems to have rejuvenated the utility back.
His combination on either side is hard to compete with, especially when defenders are focused on spreading to cover for Ben Barba, leaving Lomax with more space than can be afforded to someone with such talent.
As such, it's no surprise Lomax has nines across the board, with nine tries and nine assists to his name.
As reward for his efforts, Lomax has been selected for England's mid-season test in Denver and I would hope to see the St. Helens star at the position he holds for his club.
Considerable Mention – Jake Connor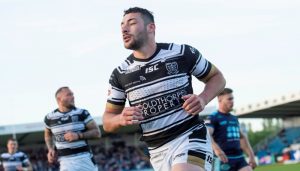 Although a centre by trade, Connor has had to spend some of the season at stand off with the absences of both Marc Sneyd and Albert Kelly.
His performances have lead to an England call-up (presumably at centre) proving the versatility of the young back.
Hull FC have managed to stay in the scrap for the top 4 with plenty of time to close the gap, and Connor's creativity is a piece of the puzzle Lee Radford has managed to squeeze together in turbulent times.
Connor will likely return to centre when injured personnel return but with the quality he has shown, there's not many centres that will be looking forward to going toe-to-toe with this man.
1. Jacob Miller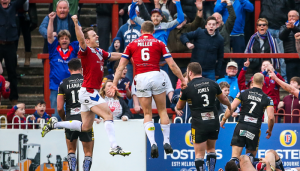 I admit to some slight bias, with Miller being by far and away my favourite no. 6 in the league, but his stats can argue my decision to be correct.
Trinity stand off, Miller, has been through some tough times and some very good times with the Wakefield side and has come to the forefront as the consistent figure.
He falls one short of George Williams in try assists and is one of, if not THE, reason that Wakefield continue to be a threat after such a horrid recent history.
Miller is given freedom to play and he plays with that Australian flair that we all wish we didn't know, all too well.
Wakefield will be a side fighting to make the top 8, this season, as can be expected for a club their size and with their financial stability, but if a side can be built around the talismanic no. 6, I expect them to creep up the table slowly over the years.