It is in the pack we see bigger differences of opinion then else where on the rugby field, these are my picks for the best of the back row.
5. Ben Westwood
Westwood seemed to hit a point in his career where his performances dipped but the experienced second rower has hit back hard this season with a blistering start to the campaign.
Known for his hard running and gritty defence, Westwood has made well over 1000 metres and has made his presence felt in defence.
Warrington's pack will be looking to give the likes of Brown and Ratchford as much time and space as possible and it's important that experienced players, like Westwood, continue to perform.
4. Liam Farrell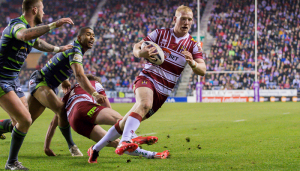 'The Ginger Pearl' has slowly become the most reliable second rower in the league. His running sense and awkward style makes him hard to tackle whilst his good hands creates space for his centre.
Farrell will consistently hit the correct lines to create space of hit gaps, which is why he is as prolific as any back rower, in terms of tries and try assists.
Farrell has been hit with a slight injury and Wigan will be counting down the days until he returns to he field.
3. Zeb Taia
I won't lie, I thought the days of praising St. Helens were over but this man has forced me to re-think.
Taia is having the season of his life, playing off the back of some of the form forwards in the league.
Hitting 1800 metres in runs, with those being a combination of both hard running and opportunities off the back of players like Thompson and Amor.
Taia will continue to be a threat when hitting tired defenders off the back of hard runs and it's there where St. Helens leap frog above the rest of the sides in the league.
2. Mike McMeeken
24 year old McMeeken has really made inroads this season after impressive campaigns for the last couple of seasons.
This is where Castleford's true quality lies and McMeeken is the leader of the pack, in that sense.
Over 1500 metres greets his name at over 7 metres a carry and 4 tries. This all coming in a side that have had to dig really deep to grind out results.
McMeeken will be looking to finish the season strongly to give himself a chance at international selection for the series against the Kiwi's.
Considerable mention – Mark Minichiello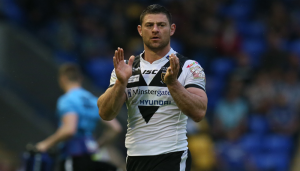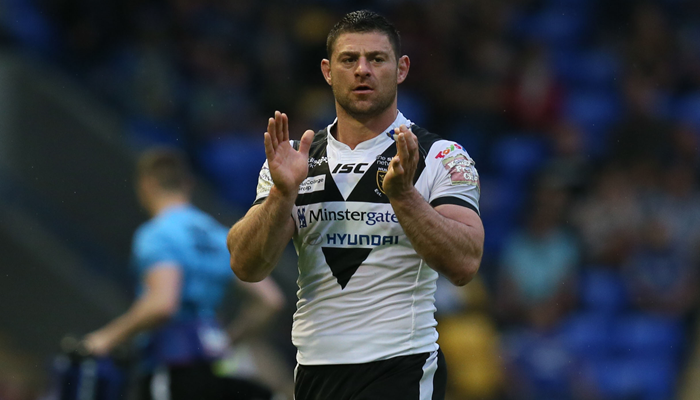 Minichiello must be counting the days till the Hull squad is back, after some hard games where he has had to really lead the line for the black and whites.
Although his stats aren't too forgiving the Australian back rower has had to stand up and be counted on more occasions then he would have like to.
Injuries are a problem at Hull and he's had his share of niggles here and there, and has also missed games but in the games he has played he's had to play hard and fearlessly and that's why he deserves his mention today.
1. John Bateman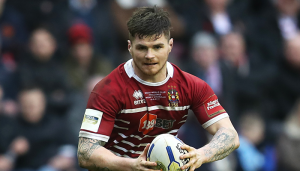 Bateman has continued the form that got him his call up for the England World Cup squad.
Without a doubt the most hard working forward in the league, the gritty running style and hard defence.
I mentioned in the props list the Shaun Wane tactics, and whether you like them or not, what it does do is create quality forwards and Bateman is the cream of the crop.
over 1600 metres and over 7 metres a carry as well as 3 tries, one of which was a wonderful individual effort at the magic weekend.
Bateman can't give more or less, he is consistently on the top of his game and has been despite Wigan's massive fall in form and I can only imagine he will bring the same to the National team in a weeks time.