Today we're going to rank the 10 biggest transfers to have taken place between two Super League clubs since the competition started in 1996.
The list considers factors such as player reputation, publicity, club rivalry and money.
10. Jackson Hastings – Salford to Wigan (2020)
In the summer of 2019, the biggest question in Super League was 'where would Jackson Hastings end up in 2020?'. The answer came in July as it was announced Wigan had poached Salford's superstar playmaker on a two-year deal. He then knuckled down and proved himself to be one of the biggest talents in Super League, winning the Man of Steel award and guiding the Red Devils to their first Grand Final.
9. Zak Hardaker – Leeds to Castleford (2017)
Hardaker was put on the unwanted list at Headingley due to his action off the pitch. Castleford took a punt on the troubled full-back as they signed him on loan prior to paying a £150,000 fee, a move that looked like great value as the season unfolded. Castleford stormed to their first ever League Leaders' Shield and looked unstoppable, only for Hardaker to fail a drugs test on the eve of the Grand Final as Castleford ironically lost to Leeds at Old Trafford.
8. Leon Pryce – Bradford to St Helens (2006)
Having tormented St Helens for years and helped Bradford to the treble in 2003, Pryce moved across the Pennines to join Saints ahead of the 2006 season with the stipulation that he would finally be given the stand-off berth. It proved a masterstroke as Pryce again won the treble in his first season Knowsley Road, going on to become a key part of Daniel Anderson's unstoppable machine.
7. Paul Newlove – Bradford to St Helens (1995)
On the eve of Super League's inaugural season, Saints secured a record-breaking deal for Paul Newlove. In November 1995, they paid £250,000 to land the Great Britain international and it turned out to be money well spent. The following season Newlove helped defeat his former club at Wembley, with Saints securing the double in a dominant season. He went on to win three more Super League titles with Saints, making the Bulls rue his departure.
6. Martin Gleeson – St Helens to Warrington (2005)
After his involvement in the infamous 2004 betting scandal, Saints sold Martin Gleeson to Warrington for £200,000. The Great Britain centre had become Super League's best centre prior to the move and the transfer underlined the Wolves intent to challenge for honours. Gleeson quickly repaid the club record transfer by scoring 17 tries in his first season, which concluded with his inclusion in the Super League Dream Team.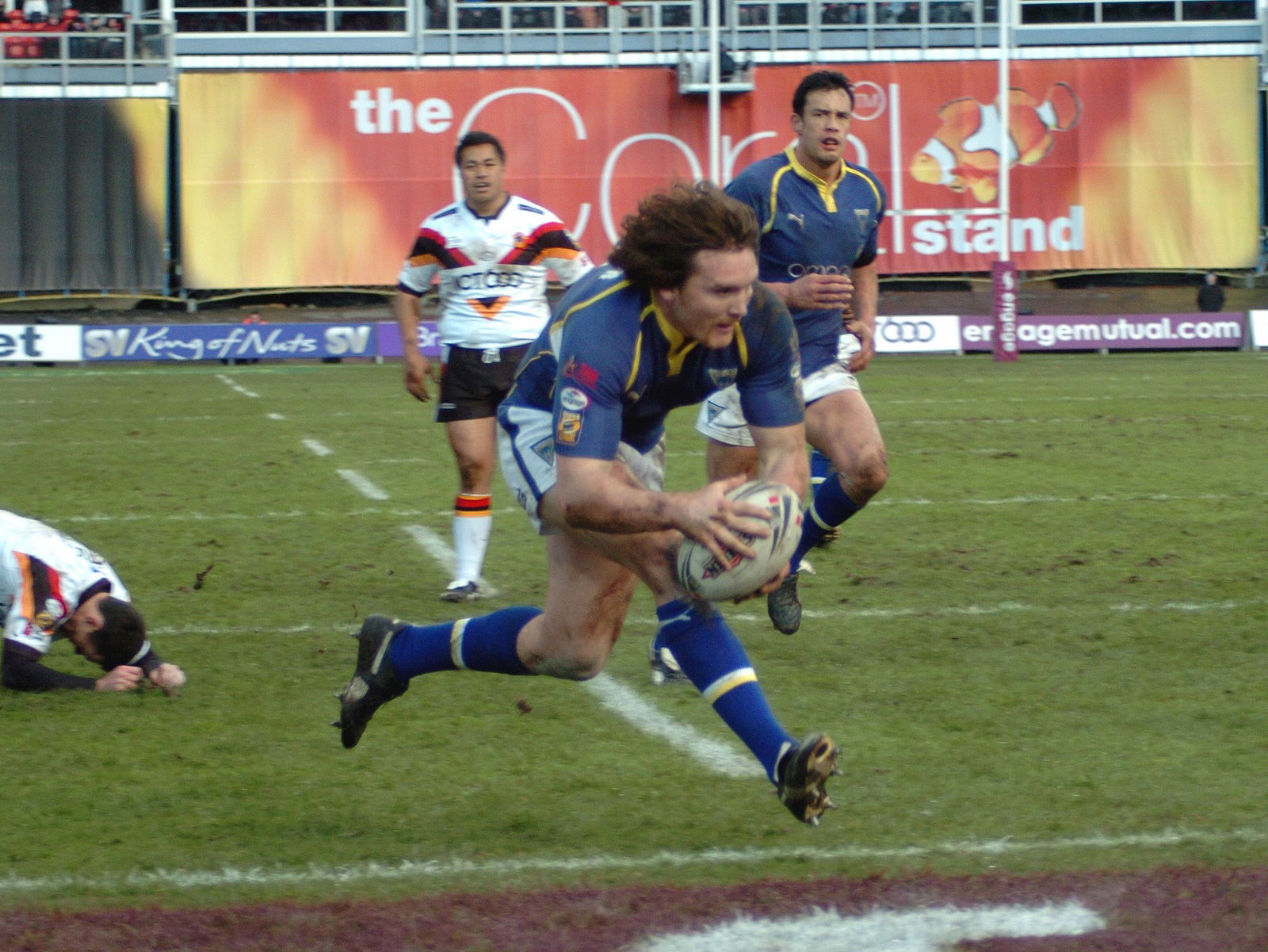 5. Paul Cooke – Hull FC to Hull KR (2007)
This transfer rocked rugby league as two years after guiding Hull to Challenge Cup glory, Paul Cooke walked out of his contract to join his boyhood club on the east side of the city. The story got more complex when the RFL banned him for six games at the start of the 2008 season, finding him guilty of misconduct for approaching Hull KR while still under contract to the Black and Whites. The Hull derbies in 2007 were something to behold and the transfer is still a huge topic of debate in Hull today.
4. Iestyn Harris – Warrington to Leeds (1997)
Leeds brought the Welsh Wizard to Headingley from Warrington for a record fee of £350,000 in 1997. Soon enough Harris was a hero to the Rhinos faithful as he captained the club in his first full season at the age of 21. He was named Man of Steel in 1998 before leading Leeds to Wembley glory in 1999 and the inaugural Grand Final a year earlier. His high-profile exit to rugby union came in 2001 when he joined Cardiff RFC for £1.5m.
Iestyn Harris lifts the 1999 @theChallengeCup as Leeds win by the biggest score in the famous old competitions history#RhinosRewind https://t.co/YqDc3ug0mJ pic.twitter.com/epEvDfGKqK

— Leeds Rhinos (@leedsrhinos) May 1, 2020
3. Stuart Fielden – Bradford to Wigan (2006)
Fielden's move to Wigan came at a time when he was rated as one of the world's best props in a dominant Bradford team. The Warriors were struggling in Super League and flirting with relegation before the Great Britain forward arrived for a world record fee of £450,000. Fielden helped steer them to safety but it was revealed the following season that the big-money transfer sent Wigan over the salary cap, resulting in a four-point deduction in 2007. Incredibly, just four years after his arrival at the club, Wigan were Super League champions by the end of the 2010 season.
📸 @Stuartfielden29, 2010 ✊😁#WWRL #10YearRewind pic.twitter.com/nnFbly0zin

— Wigan Warriors 🍒⚪️ (@WiganWarriorsRL) May 16, 2020
2. Paul Sculthorpe – Warrington to St Helens (1997)
In the same season they lost Iestyn Harris, Warrington also sold future back-to-back Man of Steel winner and Great Britain captain Paul Sculthorpe to St Helens for £375,000. He quickly became a legend at Saints and was the competition's best player for a sustained period, winning every domestic honour available. The Wolves decision to let Sculthorpe leave is probably one they still regret to this day.
1. Jamie Peacock – Bradford to Leeds (2006)
Having played a huge part in Bradford's domination of Super League throughout the late nineties and early noughties, Jamie Peacock's move to arch-rivals Leeds stunned the rugby league world. JP lifted the Super League trophy as captain in his final game for the Bulls, ironically against Leeds, but his transfer across West Yorkshire would mark a huge shift in power. The Rhinos went on to have an unrivalled period of success, with Peacock winning 12 major trophies as he became Super League's most successful player.