Wigan and England full-back Sam Tomkins has agreed a deal to appear in comedy drama show Benidorm as the identical twin brother of hairdresser Liam Conroy.
Similarity in looks between the former New Zealand Warriors star and actor Adam Gillen, who plays Liam, had been spotted by the shows producers and they invited Tomkins to audition for the role.
The RFL see it as a way to promote the sport to a wide TV audience as Tomkins is an ambassador for Rugby League in this country.
England international Tomkins is Wigan's marquee signing but has been injured since September last year.
It is hoped his appearance will give a major boost to the profile of our great game in England.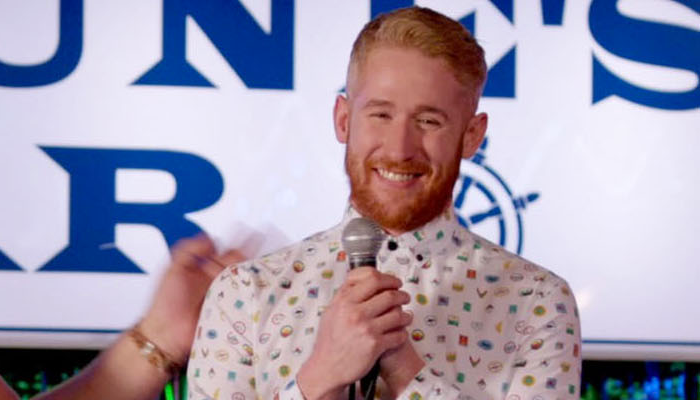 Sam has a lot of spare time on his hands due to the injury so the club had no problem granting him leave to go to the famous Spanish resort to film his scenes that will appear in the show on April 12th.
Liam and Craig, Sam's character, are the sons of transvestite hotel worker Les (played by Tim Healy).
It is unclear what the shows casting department had seen in Tomkins that gave them the idea he'd make a good actor, but it will certainly be worth tuning in to watch him make his TV debut.
They did however release a statement to say: "The characters in the show share a lot of attributes with Rugby League fans so Sam felt at home straight away."
"We are looking at other members of the RL community to see where they could fit into our show."
If you have any ideas on the above then please let us know. Many thanks, April fools.