With the exception of 2020, the Grand Final has been held at Old Trafford each year since Super League's showpiece event was created in 1998. It's time for that to change.
In the early era of the Grand Final, Old Trafford held a certain magic for those teams trying to walk out amidst a cacophony of noise ready to do battle in one of the most prestigious football stadiums in the country.
That magic is slowly losing its touch, however. In 2018, Wigan and Warrington – two of the best supported sides in the competition – went head-to-head in front of almost 65,000 spectators.
That was the lowest crowd for a Grand Final since 2009 when Leeds and St Helens met for the third time in a row. Prior to that, it was 2002 when Saints met Bradford with just over 61,000 in attendance.
2020 proved that Super League can thrive in a different arena even if the KCOM Stadium was empty. No one was complaining about the venue as St Helens pipped Wigan to the post in the last minute of normal time, in fact it was refreshing to see.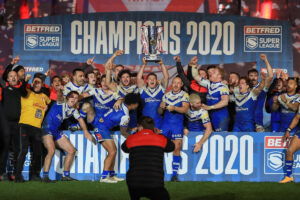 Even the best things in life need to be rejuvenated one way or another. Wembley, for example, has been experiencing a downturn in attendance in the past decade with the 2019 final between Warrington and Saints hosting the fewest fans since 2002. This has led to calls to move venues to inspire new fans to make the trip.
Now, the same furore must be made for the Grand Final; the event has become stale. To mix it up, take the show on the road. I know people will start moaning and I'm fully expecting there to be critics of this opinion, but some of the best things in life are always controversial until they have been completed.
People will ask, where to? Well, let's go up and down the country; experiment and see if it takes hold anywhere – just like the RFL and Super League has done with the Magic Weekend. Coventry's Ricoh Arena, Manchester's Etihad Stadium, Newcastle's St James' Park, hell even take it to the Tottenham Hotspur Stadium.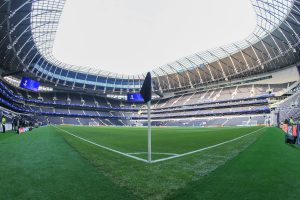 Where is the harm in seeing where the potential can actually go? Confining Rugby League's most prestigious event to one stadium in the north is counter-productive, particularly as Old Trafford doesn't even get filled by the biggest clubs in the top-flight.
Imagine a Tottenham Hotspur Stadium – a venue that would have been full to capacity in the 2018 and 2019 Grand Finals – packed with Rugby League fans live on Sky Sports; the opportunities are endless, they just need to be tapped into. Think outside the box, the current structure is not working as well as it used to and that needs to change.