It's a brave statement, you don't need to tell me that. But, everything just feels right, it feels like it is finally England's time to lift the Paul Barrière trophy.
I say finally because a British team has not lifted it since 1972 and even then, it was Great Britain rather than England.
The abysmal showing of the Lions on the tour of Australia in 2019 was the final nail in the coffin for veteran head coach Wayne Bennett. And, for the majority of British Rugby League fans, they weren't sad to see the back of him.
Playing the likes of John Bateman and Jack Hughes in the centres, calling up Blake Austin and Jackson Hastings and omitting the likes of Jonny Lomax and Mark Percival from his starting line-ups, rankled most.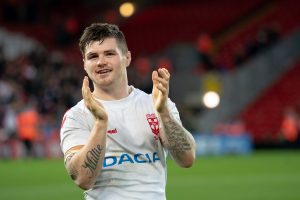 But, it was the style of play which hit home hardest. A boring, incredibly structured game wasn't what people want to watch, and, it didn't even get results. Yes, England did reach the final of the 2017 World Cup, but they scored just 69 points in the group stages. Australia, New Zealand, Tonga, Papua New Guinea, Ireland and Fiji all ran up bigger margins before the knockout competition.
Shaun Wane was announced as the new boss in February 2020 and since then he's made all the right noises. Of course, the real test will be on the field, but the former Wigan head coach could not exactly help the break in proceedings last season.
Wane has been hankering over a mid-season fixture or fixtures with the Exiles in a bid to gain some kind of preparation for the World Cup at the end of the year. And, he's already told players that he will pick on form rather than name. All coaches naturally say that, but Wane looks like he will hold his word.
As good as Bennett is, the role perhaps required an Englishman – someone who knows what it means to have always been second best to Australia. As soon as Wane stepped into the role, the whole Rugby League fraternity seemed to lift, especially after such a dismal showing in the Lions tour.
Plus, Wane's record in Super League speaks for itself; three Grand Final triumphs and a Challenge Cup success are not achievements to be sniffed at – most coaches fail to even obtain one.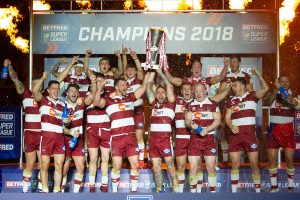 At Wigan, Wane engendered a terrific never-say-die attitude that got his team across the line in many close situations. He was inspiring, outspoken and got every one of his players playing their utmost best for him.
A mentor is part and parcel of being a head coach and Wane gets that spot on; it's that superb nurturing that could help the likes of Toby King and Tom Johnstone become world-class players for their country. And it's Wane's particular set of skills that will see England lift the World Cup trophy come the end of November.