If there's anything else personnel associated with our great sport love than a good moan than it is the bragging rights of just how well their club can perform on the day!
The sport is becoming unpredictable as each week passes. Take London Broncos' wins over St Helens and Catalan Dragons plus Hull Kingston Rovers' win over Warrington Wolves as prime examples.
However, some clubs more so than others have stunned us all with their current position, take a look at who we chose and whether it will continue until the end!
Hull FC
This season's Betfred Super League 'overachievers' in many eyes has to be Hull FC.
The Black and Whites endured a miserable end to 2018, ravaged by injuries and the lack of fighting spirit coupled ultimately saw them finish as low as 8th place.
They backed this up by losing their first two matches of 2019 that built up a winless run of 13 matches, one of the competitions worst ever records.
However, they now sit third in the table and just 80 minutes from Wembley, despite most supporters and pundits alike tipping them to finish as low as 10th.
But alas, they have pinned such people on the defensive regarding their comments and rightfully so.
Adam Pearson initially disappointed the Hull supporters with a lack of investment in the off-season, with Jordan Thompson (now at Leigh) and Matty Dawson-Jones (injured) being his only recruits.
But the rest of the squad, albeit suffering some heavy defeats along the way, have rallied and answered their critics in fine style.
They have rediscovered their ability to challenge anyone on the day, something they displayed up until their collapse last season, which is what most people forgot.
Now they look to have well and truly returned and are able to challenge for some silverware again this season!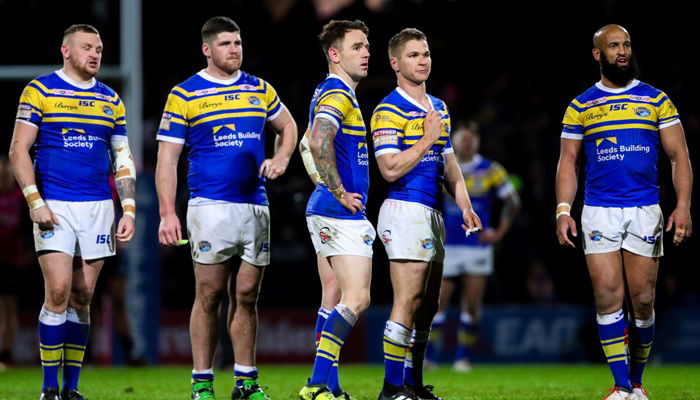 Leeds Rhinos
Now the drastic underachievers of the Betfred Super League in previous champions Leeds Rhinos.
Leeds endured another season in the Super 8s Qualifiers last season, but Chairman Gary Hetherington decided to 'spend heavily' in the off-season in the hopes of reviving their flagging fortunes.
Tui Lolohea, Trent Merrin and Konrad Hurrell were 'bigged up' as the saviours but nothing's changed; arguably, the team have gotten even worse.
It's easy to blame particular players but in fact, these have arguably been the clubs' better performers; Hurrell scoring nine tries, Merrin with 1931 metres and 42 offloads and Lolohea with his superb effort against Wakefield being their highlights.
The Rhinos perhaps need a serious clean out as any players who have 'survived' since their historic 2015 treble season have all failed to repeat such a feat since.
Kallum Watkins is already on his way out, who has not led the team away through his captaincy, with others such as Richie Myler, Liam Sutcliffe and Brett Ferres for example, facing much scrutiny.
And of course, they are without a first team coach, with the infamous former Hull coach Richard Agar in charge as interim.
They boast the highest record of Super League grand finals, but their supporters who use that to defend any criticism are seriously struggling to grasp any straws (look at Bradford Bulls) as points difference is the only things that is separating the Rhinos a rock bottom spot.
And that is where the Rhinos have truly sunk to, with the answer to their solution not looking visible on the horizon.
Nervous times lay ahead for Leeds in what will be a tough run-in towards survival. New beginnings? But where? And when?!
Wigan Warriors
Next up is the club 'hated adored and never ignored' in the reigning champions Wigan Warriors.
However, the club should not be ignoring how underwhelming they have performed this season as they currently sit mid-table, losing more games than they have won.
Though they have picked up back-to-back away wins, their style of rugby remains in reverse mode, being the 10th best attack speaks volumes for the champions.
Their recruitment was hardly strong, with Jarrod Sammut their only addition in the off season, who has not featured every week since arriving.
Though this can work to an advantage for clubs, letting a team blossom with one or another, it just has not worked out, and instead, made things worse, what with all of the off-field issues surrounding various players.
Adrian Lam has endured a tough tenure during his return with Wigan thus far, and unfortunately, the club do not show signs to improve enough to defend their title anytime soon.
Similar to Leeds, a clear out may be required, especially to anyone who are not showing enough respect both towards their team mates and the supporters who turn up every week, spending their hard earned cash to watch.
Either that or they learn to 'get a grip' and 'rectify' their woeful ways!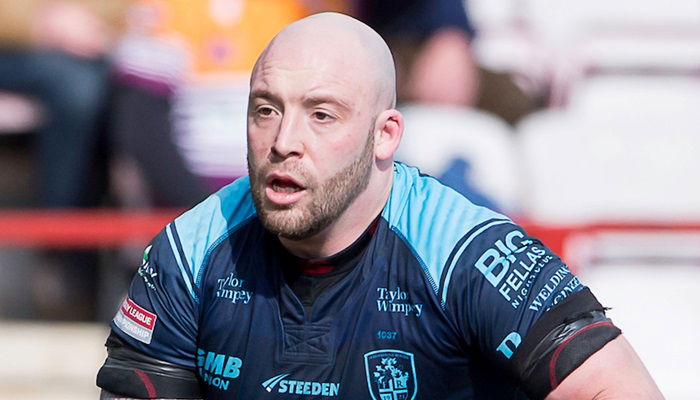 Featherstone Rovers
That's right, the Betfred Championship is included too and a special mention goes to Featherstone Rovers.
The 'flat cappers' currently sit third in the league, having overcome a tough start to win their previous six games.
The arrival of Dane Chisholm and the return of Tom Holmes has helped matters following the departures of Martyn Ridyard and Gareth Hock plus the retirement of Ian Hardman.
And of course, they have brought in Ryan Carr to replace John Duffy has head coach.
Many more comings and goings occurred but over time, the club have overcome the transition and are emerging as serious contenders for a long-awaited promotion to Super League.
Rovers have always been around the top end of the table, but a mid-season blip in 2018 saw them ultimately miss out on the Qualifiers.
As a result, they had to 'settle' for their second Championship Shield win triumph, though fell into some financial difficulty almost saw them fade away from the rest.
Many tipped them to endure another long and hard season but instead, they have recovered in superb style that will have bewildered many as they currently boast the second best attack in the division.
Interesting times lay ahead for the West Yorkshire club and though they remain part-time, could mount a serious challenge in the end of season play-offs and finally link up with their 'bigger brothers' in Castleford and Wakefield in 2020?!
Leigh Centurions
Another club who arguably deserve a selection are the Leigh Centurions.
Similar to 'Fev', Leigh missed out on the Qualifiers and were forced to surrender much of their 2018 squad as they fell heavily into debt.
More issues arose, including the sudden departure of owner Derek Beaumont, leaving the Centurions in a state of turmoil.
However, after signing a whole host of players, even regaining some former 'heroes', the Centurions have responded in flamboyant style as they currently sit in 4th place.
True, they always seem to have enough pedigree to be successful but considering the circumstances, this is truly remarkable.
From going on the verge of bankruptcy to challenging for promotion within a few months is its own story and they have the players as well as coach John Duffy to thank.
Returning players Gregg McNally and Martyn Ridyard still possess life within them, guiding the team forward in attack, scoring 142 points between them is a sensational effort from the duo.
That and Duffy returning after spells with Swinton and Featherstone, under his leadership, Leigh look to have well and truly left their woes behind them and are set for a strong end to the season, all perhaps thanks to 'new beginnings'.