Lee Gaskell has given Head Coach Willie Poching a selection headache going into the Easter period.
Poching's halfback pairing of Mason Lino and Jacob Miller has been doing well recently guiding Wakefield to consecutive wins over Warrington even dumping the Wolves out of the cup.
However, in today's reserve fixture Lee Gaskell shone against his former club St Helens who named Kyle Amor in their front row as well as frequent first teamer Josh Simm out wide. However, despite the presence of four time Super League Champion Amor, it was the Lee Gaskell show for much of the game as the stand-off dismantled the Saints in a superb contest up against players in the same situation at the same club he was just over a decade ago.
Saints did have the better of the opening quarter even taking a 16-0 lead. The first try came from Ben Davies – a member of the first team squad at the Champions – before exciting youngster Shay Martyn added a second and converted it himself making it 10-0 to the home side. He then got his second of the game as things went from bad to worse for the young Wakefield side as Martyn took his total for the game to 12 points.
But from there on out, it was all about Gaskell as he makes his comeback from injury having joined Wakefield ahead of this season. He created Wakefield's first try for Robbie Butterworth with a dummy and break before finding Butterworth in support. A second assist – this time a kick for Lewis Murphy who played in the cup win last week – followed to shorten the gap to just six points
Before the halftime break, Gaskell had a hat-trick of assists taking Trinity to within two points of the Saints. For the second time it was his kick which led to a Murphy try.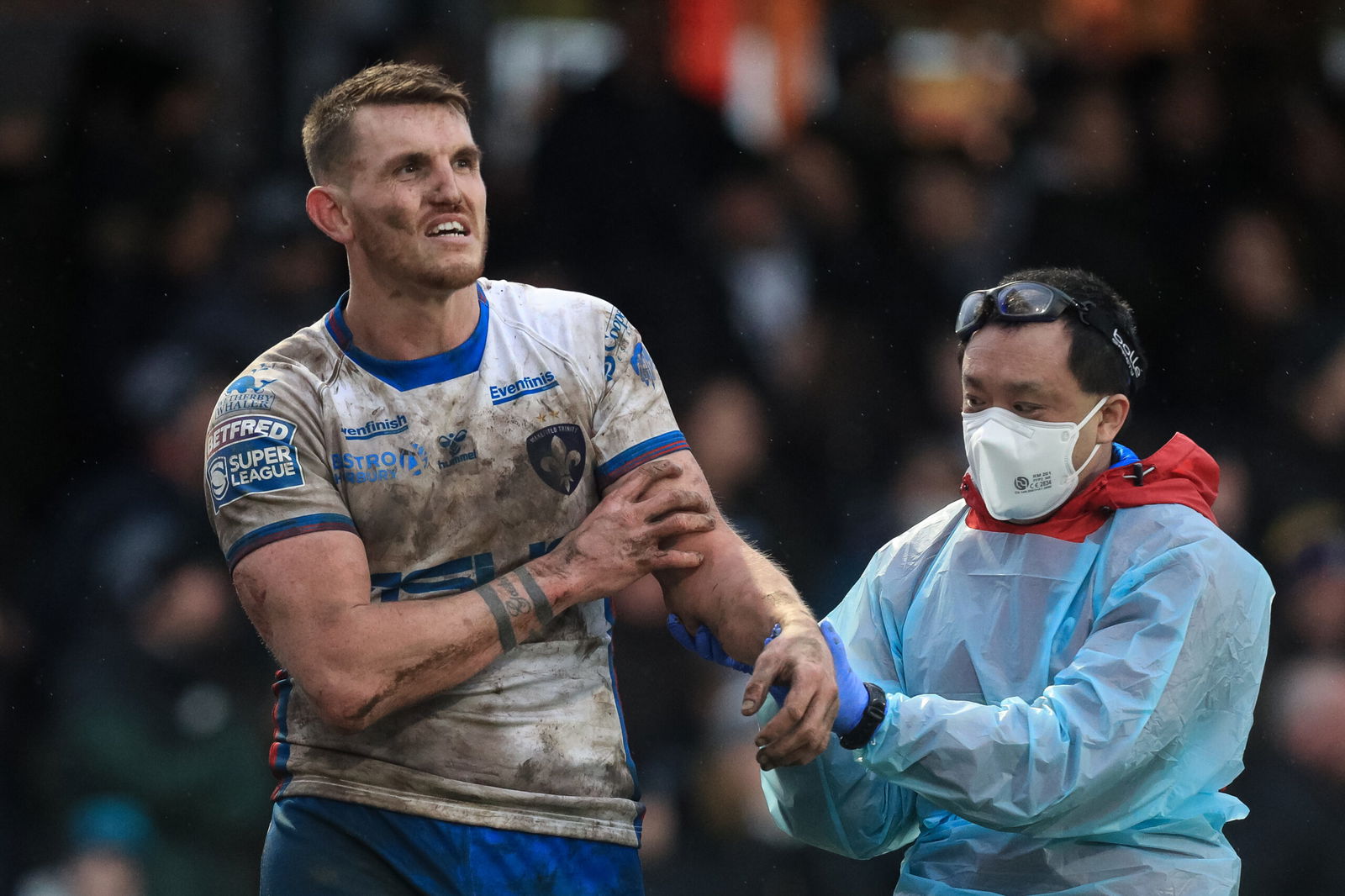 Another player knocking on the door of the first team took Wakefield into the lead at the start of the second half as Harry Bowes snuck over from acting halfback.
Then the highlight of the game as Gaskell conjured up a 20-yard pass for Murphy to score his hat-trick try. Gaskell's magic didn't stop there as he registered a fifth assist of the game this time delivering the try scoring pass for Isaac Shaw.
That made it 30 unanswered points for Trinity and gave them a 30-16 win over the Saints. Not the result Kyle Amor would have wanted as he hopes to force his way back into the side with Dan Norman preferred ahead of him but everything Gaskell no doubt dreamed the game would be as he eyes a place in the Wakefield spine.