As the new season approaches it's time to have a little think about what may happen over the forthcoming months. Who will flourish and who will falter, who will surprise and who will disappoint? The true question is however, do I use my heart or my head when it comes to prophecy?
2017 is of course history, but those who choose to ignore the past do so at their peril. This time last year, many were tipping Warrington to win Super League, and for the likes of Salford and Wakefield to struggle. It wasn't being disingenuous to either the Devils or Trinity, people just foresaw them struggling.
Last season also demonstrated the reason why I don't place bets. Working hard for your money is one thing, but you need to work hard to keep it too. Had I gone with my heart, or indeed my head, I'd have handed over my cash to the turf accountants many times. 2017 was an absolute shocker.
Warrington were beyond dire, whilst Wakefield surprised everyone, perhaps even themselves. But isn't that why we love rugby League? It's a great spectacle and moreover, very unpredictable. Yet still we try and "guess" who'll finish where and here are my thoughts.
Personally I think it's hard to look past Saints to take those extra steps this year. Head coach Justin Holbrook is now bedded in and Ben Barba has shown some of the potential sadly missing on his arrival. Big things are also expected from Alex Walmsley who was immense last season, finishing as the top metre maker, before carrying that form over into the World Cup. The Saints seemingly have the squad to meet these expectations too.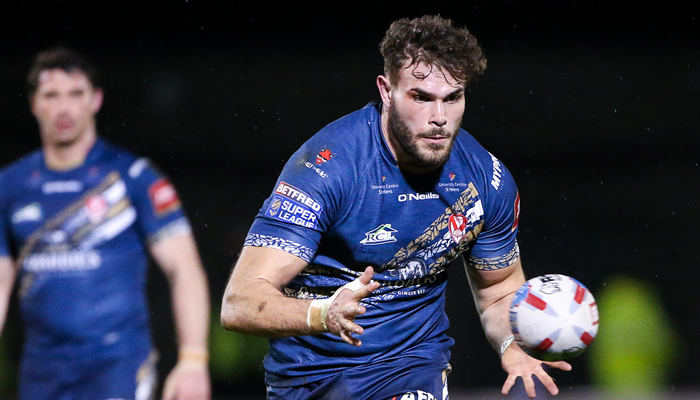 If it isn't Saints, could the Castleford Tigers repeat their fantastic season? Without Zak Hardaker's flare I think they'll still entertain but won't push quite as hard this year, but then again I hope they do. Warrington seem to have recruited well, but unless they address their defensive failings, especially on the edges, they'll probably have to wait yet again for it to be "their year". Leeds went from worst to first and will be up there again, as will Wigan. Unlike the Wire, they seem to have that killer instinct that converts chances into Grand Final wins. Wire's new coach Steve Price will start with a clean slate though and has already demonstrated a new steeliness with his tough training regimes and in house discipline.
So what of the others and indeed the other end. I think Salford will struggle, as will Widnes. Catalans will want to avoid the middle eights but might find themselves there once again having lost Richie Myler. Wakefield I think will surprise many again, whilst Huddersfield, even having kept Jermaine McGillvary, will be mid table.
I think it's going to be Saints year, pushed by the Rhinos, Wigan and Cas'. In the bottom four, Widnes, Salford, Catalans and one other (yes I opted out!)
Hindsight may be 20/20, but all the fun is in the guessing, even when you're very very wrong…