The countdown is almost over, time to come out of hibernation once again as Super League gears up for a 24th season and what better way to start then the bitter rivals of St Helens against Wigan?
The visitors begin with a disadvantage following their points' deduction due to a salary cap breach. Harsh? Generous some from down under might say plus it may fuel Wigan's fire more than ever to bag a win.
The "Liverpool vs Manchester United" of rugby league cannot be missed as our beloved sport is all set for another exciting season!
Full-back – Lachlan Coote
One of the star signings of this season's Super League is Scottish international Lachlan Coote.
The 28-year-old is a previous world champion with the North Queensland Cowboys, owing his excellent skill and support play towards such feats.
It could not get much tougher for a Super League debut but given his previous experience at the top level, Coote should take it in his stride to win over the home crowd, leaving the past with Ben Barba where it truly belongs.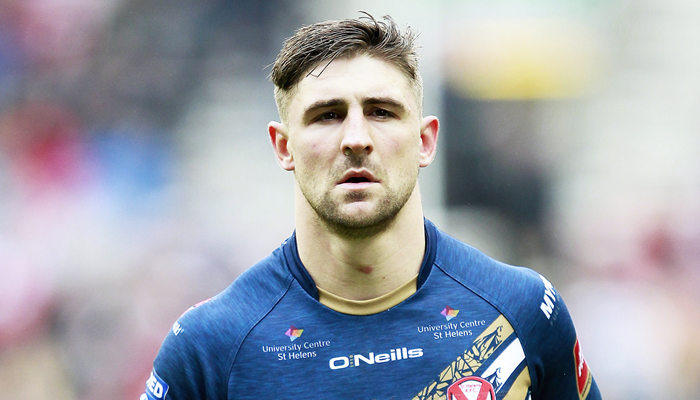 Wingers – Tom Makinson & Tom Davies
An obvious choice in golden boot Tom Makinson but he is joined by rising sensation Tom Davies.
Makinson starred not only for St Helens last season, what with his 11 tries and 3100 metres, but also for England, scoring at hat-trick at Anfield was his finest hour in clinching an international series win.
He has devastating speed and an audacious finishing ability but that is something Davies is catching up with, having broken through the ranks rather quickly at Wigan.
Davies amassed 3800 metres with ball in hand and even scored 12 tries, helping Wigan to their fifth Super League title as they now look set to begin their defence!
Centres – Mark Percival & Oliver Gildart
An all international combination in Mark Percival and Oliver Gildart.
Percival has taken Super League by storm in recent years, having bagged back-to-back Dream Team appearances on top of his 20 tries and 17 assists in 2018.
Gildart proved to be rather dangerous too in attack, scoring 13 tries as well as amassing 55 tackle busts and 2600 metres, even having a successful international series for England.
This also saw a rivalry for a centre spot for England and what better way to settle your difference than in such a clash?!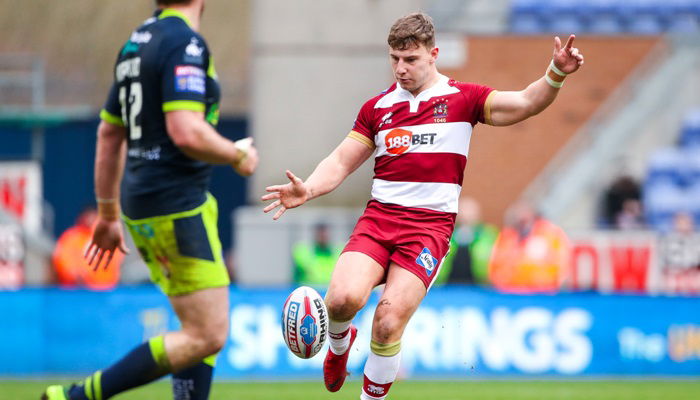 Stand-off – George Williams
Next up is the 2015 Super League Young Player of the Year in George Williams.
Since his admission into the Wigan side, Williams has been their Mr. Magic, having guided them to two Super League titles, somewhat controversially.
Though a two time champion and an international regardless, Williams will pose a threat throughout, with his accurate kicking game and tricky side-step should keep the Saints busy throughout.
Scrum-half – Danny Richardson
Completing the back line is St Helens' latest prospect in Danny Richardson.
The 22-year-old finished as the competition's points scoring with 287 as his kicking and skill at half-back steered his side to first place for the seventh time.
Though they just fell short, Richardson still produced plenty of magic in 2018 and should be back for more.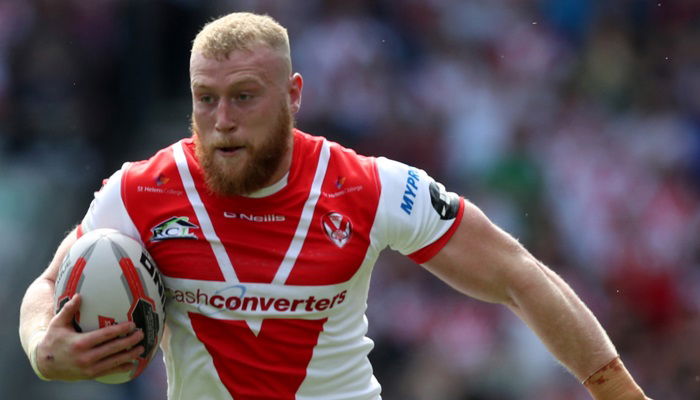 Props – Alex Walmsley & Luke Thompson
A Saints combination as internationals Alex Walmsley and Luke Thompson are selected.
Walmsley spent 2018 dogged by injury but on his day, can cause problems for any opposition with his sheer power and tenacity.
Thompson is similar but also adaptable, having being able to utilise his strength in multiple forward positions kept the Saints an unpredictable side last season.
For back-to-back seasons both players have topped the amount of metres made for a forward, leaving Wigan more than their fair share to handle on the night.
Hooker – James Roby
At hooker is the ever-dependable James Roby. Roby has been one of the Super League stars over the past 15 years, arguably a contender for Player of the Decade.
Having made 1000 tackles and over 2000 metres in 2018, Roby helped take the Saints back to the top, even contending the Man of Steel award once again.
Though neither were to be, Roby will celebrate his contract extension with what will hopefully be a winning start for his side.
Second-row – Joseph Paulo & Joe Greenwood
An exciting duo here as one of St Helens' latest signings in Joseph Paulo is alongside former Saints man Joe Greenwood.
Paulo arrives from Cronulla to add more strength and experience to the Saints team, having featured at international for Samoa and the United States of America previously.
He is a dependable and skilful back rower following his successful stints also with Penrith and Parramatta will surely help Saints remain the team to beat.
Though his predecessor in Greenwood may have to argue such a case. He returned from the Sydney Roosters halfway through last season, slotting in nicely to the Wigan team before their season turned around to bag another Super League title.
He has much promise, which is how the NRL were attracted to him to begin with and no doubt will want to show off his skill and silence his former lovers once again.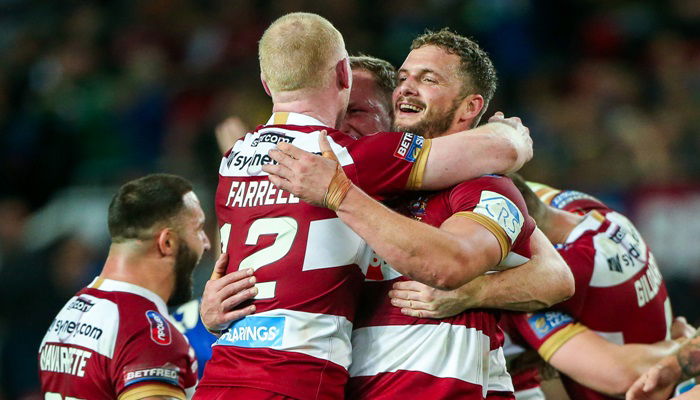 Loose-forward – Sean O'Loughlin
Finally, and arguably, the "hated, adored and (certainly) never ignored" player of the lot in Sean O'Loughlin.
Approaching the end of a luxurious career, O'Loughlin may have his share of injuries recently, but still manages to lead by example as he guided Wigan to yet another title in 2018.
He owes his tenacious running for such a feat, that and even his ability to defend and will no doubt be the danger man in this clash!