Remember them times being sat in the freezing cold, all wrapped up with meat pies, beers or coffees watching Great Britain at their best?!
We bring you six test matches that saw the Lions at their peak and hopefully more to follow this autumn and beyond!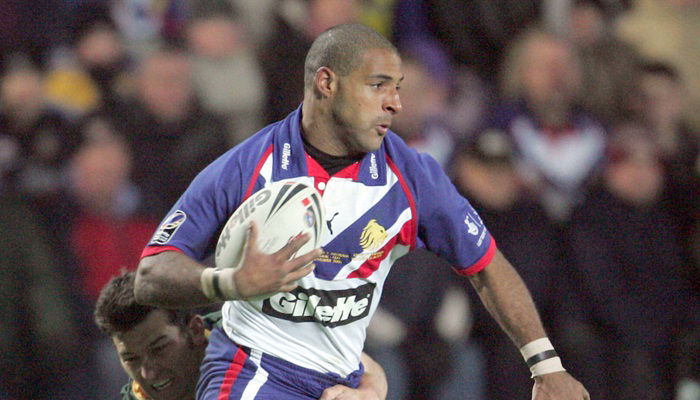 2007 – Great Britain 44-0 New Zealand
One of their heaviest ever victories as Great Britain decimated New Zealand at Hull's KCOM stadium in the second match of their 2007 series whitewash.
It was also the match that helped Britain clinch their first series win in 14 years and it could not have been done in more emphatic style!
Leon Pryce bagged two tries, with further efforts from Jamie Peacock, Gareth Raynor, Paul Wellens, Ade Gardner Rob Burrow and Keith Senior without response.
A low point for New Zealand, then coached by Gary Kemble, perhaps, however, take nothing away from Britain, it was an outstanding performance and easily one of their finest hours in international rugby league history.
2006 – Australia 12-23 Great Britain
A year before was arguably the biggest shock of all results, Great Britain's win over Australia in Sydney.
This came just a week after Britain's narrow defeat to New Zealand in game three, making the Aussies heavily favoured for the game.
But Britain had none of that, led by Sean Long, they stunned all. Tries came from Paul Wellens, Jamie Peacock, Lee Gilmour and Gareth Raynor, with Long adding three goals and a field-goal to see the hosts off.
Though the Lions could not back this up as they eventually exited before the final, it taught the Kangaroos a valuable lesson of not to underestimate, no matter how they feel about us and when they least expect, we mean business!
2004 – Great Britain 24-12 Australia
The year that Great Britain topped the regular rounds of the Tri-Nations and their most famous win was the 24-12 triumph over Australia at Wigan in week five.
The match was also memorable for securing Britain a place in the Tri-Nations final, eliminating the winless Kiwis.
The Kangaroos scored early through Luke Rooney but following that were back-to-back tries from Terry Newton and Stuart Reardon before Stuart Fielden scored one of the tries of the tournament, all started by Sean Long!
Mark "Shrek" O'Meley responded but our website tipster Keith Senior intercepted Scott Hill's pass to race 60 metres to bag the winner and send the crowd into delirium on an unforgettable evening!
2002 – Great Britain 16-10 New Zealand
This was Britain's final shot at redemption and they achieved just that as their 16-10 win against New Zealand at Wigan saw them steal the Baskerville Shield.
The result saw them tie the series following a 30-16 loss at Ewood Park and a 14-14 draw in Huddersfield.
Captained by Stacey Jones, New Zealand looked unplayable but never write off Andrew Farrell's Lions as they fought back and denied the tourists their shot at greatness.
Tries came from Martin Gleeson, Paul Sculthorpe and our very own Keith Senior, with Farrell slotting over two goals.
An excellent way to end the action in 2002, setting up a tasty Ashes Series that followed in 2003.
2001 – Great Britain 20-12 Australia
The opening "salvo" in the 2001 series saw the Lions record an outstanding 20-12 win over Australia at the currently named John Smith's stadium, Huddersfield in 2001.
The match was the first of three matches in the Ashes Test Series that season. It also happened to be a first win over Australia since England's 20-16 group stage win six years previous in that year's World Cup.
The star man was Paul Sculthorpe, that year's Super League Man of Steel, and he deserved it!
Scoring two tries and slotting over two drop-goals was enough to prevent an Australian fightback to send a crowd of 22,000 into delight.
Though Australia responded with two wins to take the series, it remains as one of Britain's most famous wins as it demonstrated what they were truly capable of!
1992 – Australia 10-33 Great Britain
Best for last right? The second test of the 1992 three-match series saw Great Britain trounce Australia 33-10 down in Melbourne.
Despite being captained by their current coach Mal Meninga, Great Britain enjoyed one of the greatest nights of their history, outscoring the Australians five tries to two.
The controversial Garry Schofield was named man of the match, scoring one of the tries and slotting over a field-goal for good measure.
Other scores came from Phil Clarke, Paul Newlove, Graham Steadman and Martin Offiah, with Paul Eastwood slotting over six goals.
It may not have been enough to claim a series win but it was yet another demonstration of what our Lions are capable of and another reason why it is a great idea to bring them back this year!