There can be no doubting who have been the dominant team in the Super League competition for the last decade!
With a procession of trophies, including all three on offer in 2015, Leeds Rhinos have cut a swathe through European rugby league, they have been the benchmark for everybody else in Super League to aim for!
However there has been one area where they have been completely lacking, which is now becoming an embarrassment for them, their unwillingness to enter a team into a Reserve competition.
With the announcement of the desired new structure for Super League, along with the appointment of Robert Elstone as its CEO, Leeds chief executive Gary Hetherington declared it as "A Power Grab" despite a vote of 11-1 proving a desire for change.
Now it would seem, with the announcement by new RFL CEO Ralph Rimmer that a new Reserve league will make a return in 2019, that once again the Rhinos are standing alone, being left behind even by lower league clubs who have the foresight to run a Reserve team.
Rimmer's statement exclaimed that "Reserve Grade playing opportunities are a vital component of the player pathway and the governing body has been a strong advocate of this for a number of years.
He went on to say "The decision sits with clubs and the Rugby Football League can extend and develop the competition framework accordingly, alongside robust arrangements for dual-registration which support player development and protect the community game.
"It is also a vital part of growing the game geographically. I am confident that we are going to see more clubs join the Reserves competition next season and beyond."
The refusal by Leeds to enter a team is a major sticking point, because with just this one voice of dissent, it means the RFL are falling short of making Reserve teams a compulsory requirement of a Super League club.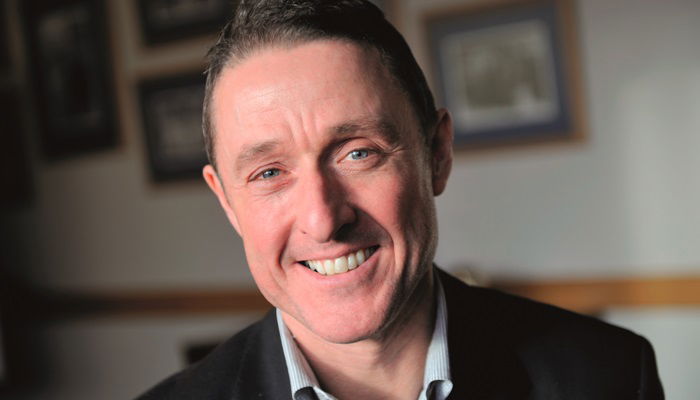 Elstone himself said a few weeks ago that there maybe should be a case of not allowing a team in Super League if they don't run a Reserve team, but the embarrassing part must be the fact that the current champions refuse to run a Reserve team, while lower league teams, such as Halifax, Keighley and Bradford Bulls do, should this give them more right to a Super League place than Leeds?
Could it actually be argued that in the months before us, a Reserve team will HAVE to be compulsory in Super League, with it facilitated by the potential relegation of Leeds who are now staring down the barrel of a fierce competition in the Middle 8s Qualifiers for the second time in three seasons?
Yes Leeds are unlikely to suffer the ignominy of being relegated a year after being crowned champions, but if their apathy for a Reserves competition structure continues, how many more of those battles could they have to face in the coming years, while all around them, and indeed presently beneath them in the lower leagues, continue to embrace this change?
The other point that also needs pointing out here is, just how much damage are Leeds doing to the game by refusing to have a Reserve team? It does certainly seem, although I'm stopping short of saying it clearly is, a case of Leeds throwing all the toys out of the pram, refusing to accept change, possibly because of their own agenda?