Last week reports emerged that Wakefield Trinity could swoop for their former star player David Fifita.
A fan favourite, Fifita underpinned a hugely successful period at the club for Wakefield as they finished fifth in back to back seasons in 2017 and 2018.
However, last season the big prop left the club as a hero.
But with Wakefield in serious relegation peril, there were reports that Wakefield would ask him to return and spark their season into life.
Now those reports have been confirmed by Mark Applegarth.
"We are looking into it, he would be an incredible boost for our squad," Applegarth said according to Sky Sports.
"We're down on numbers and it looks like Kelepi Tanginoa has broken his arm so we really need the numbers."
Wakefield lost for the 14th time this season away to Catalans Dragons on Friday so Fifita would be an almighty boost.
However, with their quota spots completely full at the moment, Trinity would have to lose one of their stars to secure Fifita's sensation Belle Vue return this season.
So, there is still much to do to determine where this goes but it seems Fifita is on the verge of a sensational return to Super League.
Yesterday his brother Andrew shared a picture of David setting off to England on Instagram with the line "off to save Wakefield Trinity."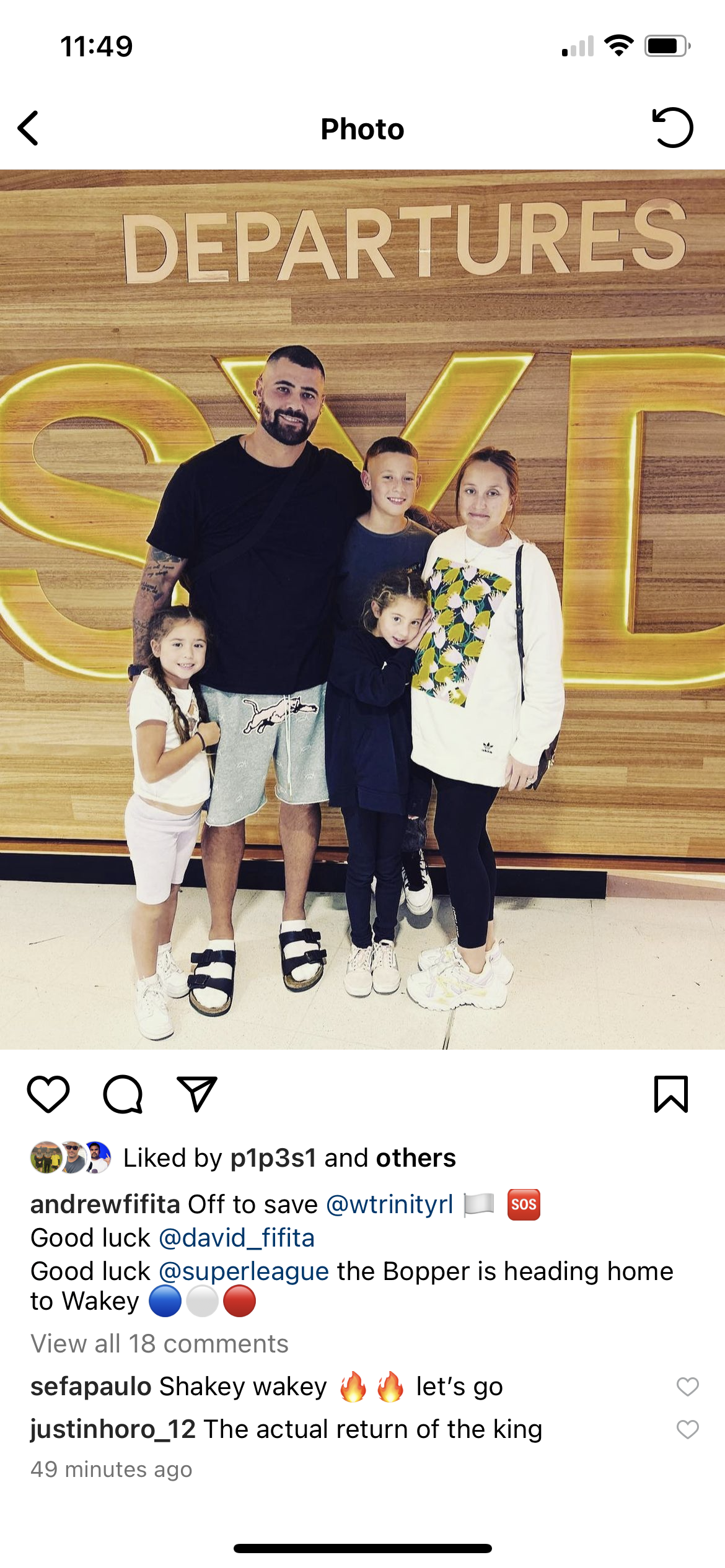 Fifita has now arrived in the UK with the move edging closer and closer.
— Michael Piper (@P1P3S) May 30, 2023