The 2021 Rugby League World Cup is commemorating Armistice Day by launching a search to find 21 military volunteers for the opening matches of the wheelchair tournament.
Armistice Day is commemorated every year on 11 November to mark the armistice signed  to cease hostilities on the Western Front of World War I, which took effect at eleven o'clock in the morning – the eleventh hour of the eleventh day of the eleventh month – of 1918.
The 11 November 2020 also marks exactly one year until the start of the Rugby League Wheelchair World Cup, with RLWC2021 launching "James' Squad", who will have special roles to play at the Copper Box Arena in London for the opening games, such as leading out the teams, the laying of wreaths and carrying out the wheelchair trophy.
The search has been named after England Wheelchair player and RLWC2021 ambassador James Simpson, who began playing the sport after previously serving in the armed forces.
He was part of the Yorkshire Regiment 1st Battalion when, in 2009 while on deployment in Afghanistan, he tripped an IED whilst on a routine patrol, causing life-changing injuries which saw him lose both of his legs, three fingers and the muscle from his right forearm.
"Armistice Day is a such a significant day in the calendar of the military, and the fact is falls on the first day of the wheelchair tournament adds extra significance for me personally," said Simpson. "Having 21 members of the military in the arena, alongside me (hopefully), will be an emotional and proud moment.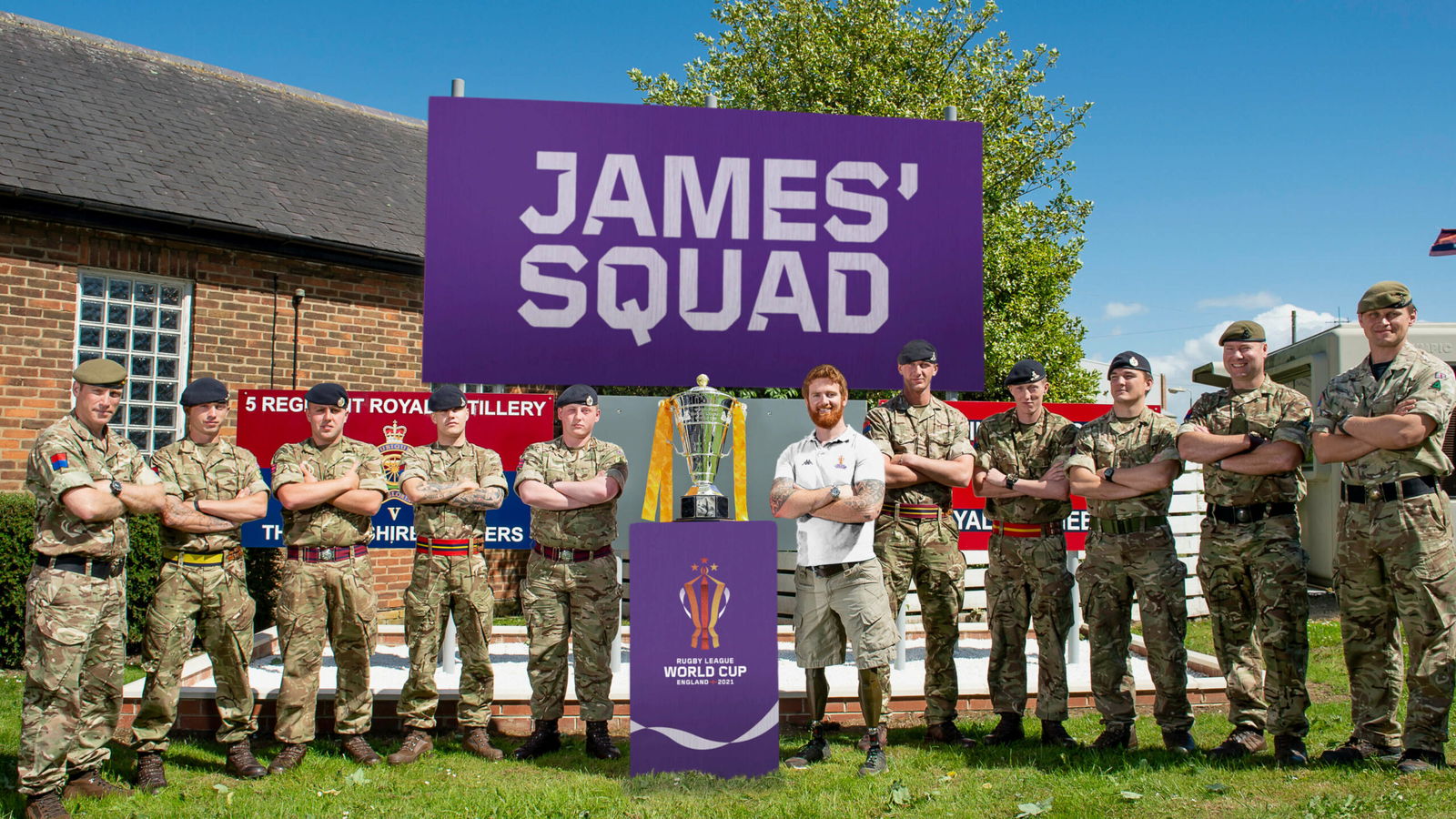 "I look forward to reading the entries and creating James' Squad to pay our respects in 2021."
RLWC2021 customer director Terri Lynam added: "RLWC2021 will be the most accessible and inclusive in the sports history with the wheelchair tournament being staged alongside the men's and women's tournaments – starting in exactly one year's time."
"Wheelchair Rugby League is not only highspeed but also extremely skillful and there can be few better arenas to showcase these incredible players than Copper Box Arena – the 'Box that Rocked' at London 2012 Olympic Games – and the Sheffield English Institute of Sport all leading to a thrilling final at Liverpool's M&S Bank Arena.
"We want everyone to come and experience this amazing game for themselves."
"The wheelchair tournament will provide a great boost for the sport, its brand and also an incentive to encourage more and more players to take part – not just in England but also around the world."
Personnel within the Armed Forces have the opportunity to apply for the volunteer roles with applications open from today (9:00am on 11 November) until 30 November 2020 at 8:21pm via:RLWC2021.com/JamesSquad.