When the scores are level in a big game with the seconds ticking away, who do you want behind the ruck?
Which player do you want in the pocket when your team is in position ready to nail the drop goal and send you to glory?
Today, we're answering that question and giving you the top five drop goal takers in Super League history.
5. Leeds Rhinos' holy trinity
Okay this is a bit of a cop out and you can moan if you want, but all three of Kevin Sinfield, Danny McGuire and Rob Burrow had their moments when it came to going for the one-pointer. None of them were ever truly synonymous with the drop goal like some of the other players in the list perhaps because they could rely on each other if they were put under pressure. Look at McGuire's Challenge Cup Final drop goal – that came to Sinfield first before he shifted it onto his partner in crime and plenty of McGuire's drop goals came about this way. Just like the success of the Golden Generation, often their drop goals were a team effort with the other two taking the pressure off the eventual scorer. All three have nailed drop goals in Grand Finals with Burrow nailing one in 2007 and 2009, Sinfield edging Leeds ahead just after halftime in 2009 and McGuire's brace of drop goals in 2017. Moreover, they were capable of nailing one from anywhere on the pitch after all Sinfield once kicked one from 45 metres out in 2010. Ultimately, when these three where playing you had to deal with three drop goal takers making a difficult situation even harder. Individually superb but what made their drop goal attempts so successful was the fact they worked together to give themselves the best chance of securing victory.
4. Pat Richards
I've never known a winger be so proficient with the boot. His kick-offs were famous for how difficult they were to catch, but in truth the 2010 Man of Steel was a threat with the boot in virtually any scenario whether taking a conversion or even looking to kick a drop goal. When I think of his drop goals, I think of the power he always seemed to generate as well as his superb conviction. He scored the drop goal which wrapped up Super League's most famous comeback when Wigan defeated Bradford 31-30 in 2007 whilst also scoring what was probably the most difficult drop goal in Super League history in 2013 when he kicked one from over 40 metres out on the touchline.
3. Luke Gale
When you think of drop goals in modern Super League, Gale is probably the first name that springs to mind. He scored the match-winning point in the first ever play-off game to go to Golden Point back in 2017 to take Castleford to their first ever Grand Final and last year he continued to come up with the vital drop goals. He completed a miraculous comeback against Huddersfield with an extra-time drop goal and handed Leeds the Challenge Cup thanks to his proficiency with the boot.
2. Sean Long
Only one man can claim to have won a Grand Final with a drop goal and that man is Sean Long. The St Helens talisman nailed the decisive point in the 2002 Grand Final when the pressure was at its max. That's not the only match-winning drop goal Long came up with. In fact, if you talk to Warrington fans, they have plenty of experience when it comes to being on the receiving end of his match winning one-pointers.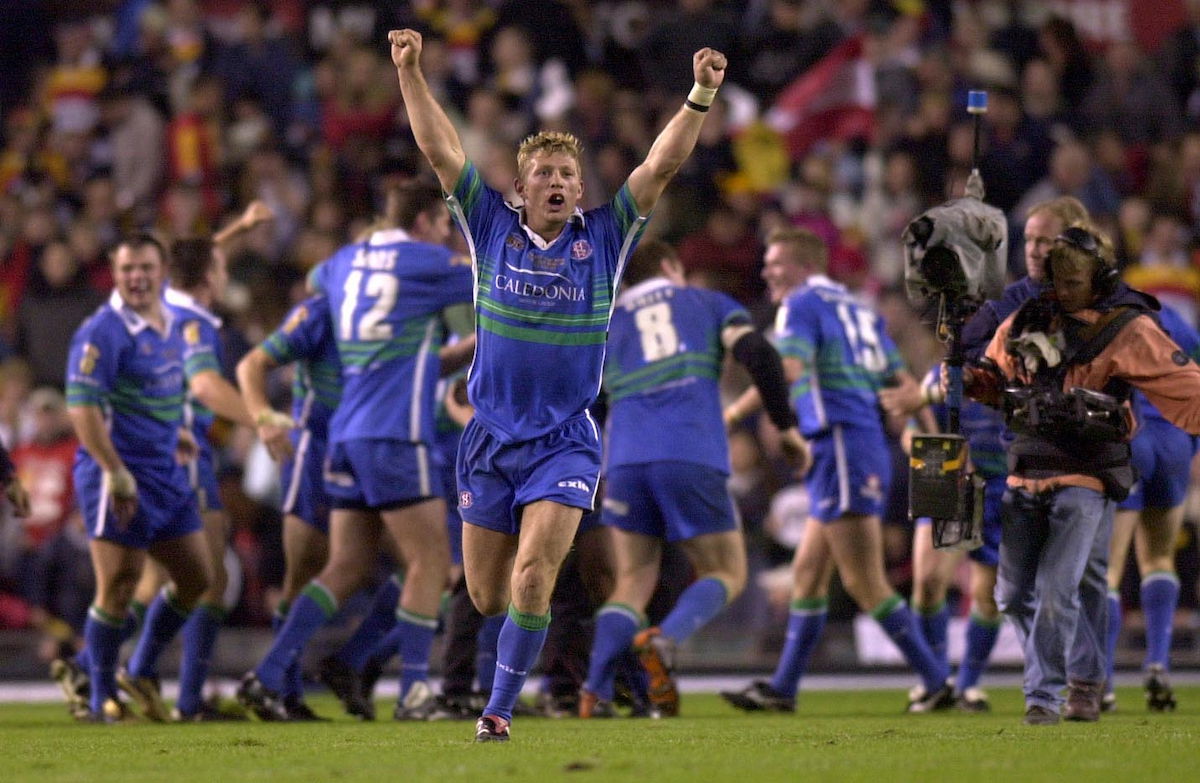 1. Lee Briers
He kicked 80 drop goals throughout his career. That says it all. When you think about drop goals in Super League, he's the man who comes to mind. On so many occasions, he came up with the match-clinching moment in the dying seconds with a swing of his boot. Whether it was in the 2006 play-offs when the Wolves were considered underdogs or later in his career when the Wire were top dogs and needing a win in a big game, he continually came up with the goods.