Well it's been a busy hour. Rangi Chase's cryptic Facebook status which said "Happy to be back down the lane tiger" with a tiger emoji had a number of Castleford fans in expectant mood.
Bradford Bulls and Rochdale Hornets have been linked with the maverick halfback, but that cryptic Facebook status from the man himself had the rumour mill in overdrive.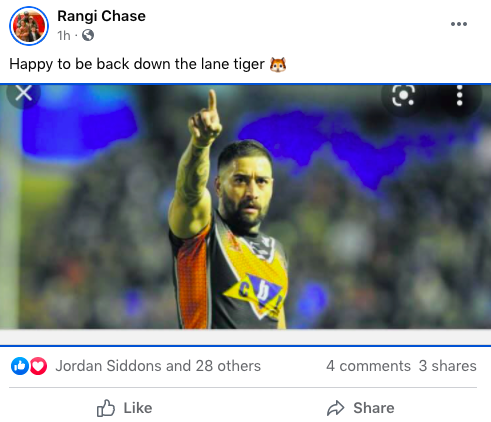 However, Chase has since updated that status, putting a dampener on any such rumour with another Facebook status with an apology to all Castleford fans for the misunderstanding.