I know it's near on impossible to predict what will and won't happen throughout the long Super League season, but here goes my prediction on who will make this year's Dream Team.
1. Jake Mamo
I believe Mamo will fire this season after an injury hit campaign last time out. From the glimpses we did see, he has blistering pace as well as a keen eye for the line and we may see him at his best in 2018.
2. Dom Manfredi
This is one man I am predicting a big season for. Returning from injury, it may take him a while to get going but when he does I think we will see some very eye catching moments as he makes up for lost time and a lot of bad luck.
3. Kallum Watkins
Watkins had a sensational World Cup and we may be in for his best Super League season yet. He's a confidence player and that will surely be at an all-time high after he was awarded the Rhinos captaincy. I see him firing this season.
4. Mark Percival
He had a disappointing end to the season after he was overlooked by England for most of the World Cup which is why I think he will be in top form in 2018. He's a player with massive talent and I for one expect big things from 'Percy' right from the off this year.
5. Tom Johnstone
Similar to Manfredi with his injury woes last season, Johnstone has a lot of time to make up for! This kid has plenty of pace and is an absolute pleasure to watch when in full flight. I'm hoping we'll be seeing a fair bit of him thundering down that left wing.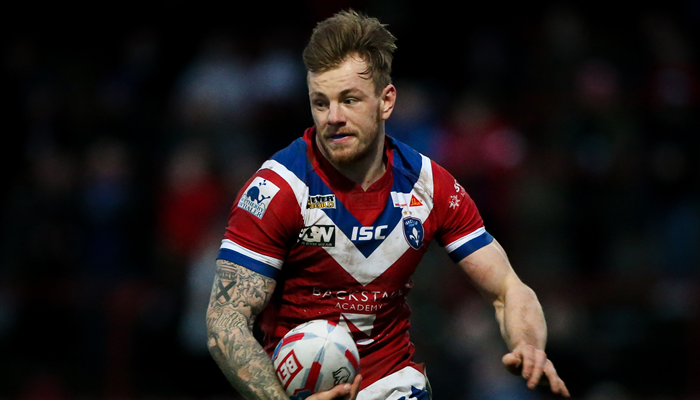 6. Sam Tomkins
Tomkins won't have been happy after he was overlooked for England and I see him proving his critics wrong with a possible Man of Steel season. It's a big shout, especially when we don't know whether he will be at full-back or half-back but there is no questioning his outstanding natural ability.
7. Tyrone Roberts
Known for his running game in the NRL I expect Roberts to set Super League alight this season. Has the all-round game to cause havoc in defences and having done it for a number of years Down Under, he will be looking to repeat that on this side of the world.
8. Alex Walmsley
It's no surprise 'Big Al' is attracting interested from Australia after a fantastic 2017 season for St Helens and England. Expect him to top the metres again this season and cause mayhem in defences with his marauding drives forward.
9. James Roby
Despite his aging years, Roby still remains a workhorse and one of the smartest players in the game. After rediscovering top form last season, I don't see him letting up this season as he prepares for another Super League season with the Saints.
10. Liam Watts
Despite his disciplinary problems, Liam Watts is still a pivotal part of the Airlie Birds forward pack. He is underrated in many ways and his surging runs and offloads will undoubtedly be an asset to Lee Radford's side again this season.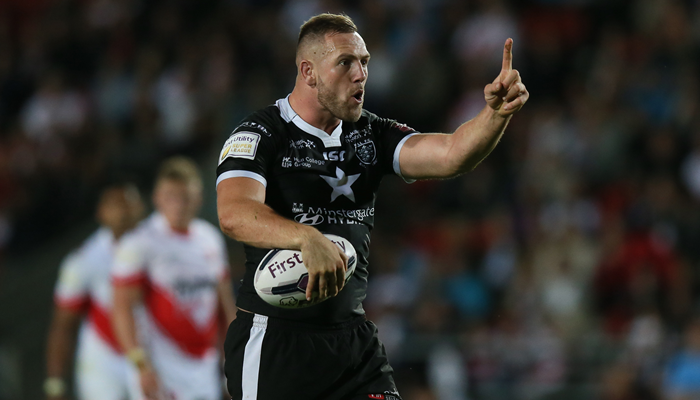 11. Ben Murdoch Masilla
This man is an animal and near on impossible to stop if he gets the ball near the line with space ahead. BMC possesses great pace for a big man and I expect him to score plenty from the work of the aforementioned Roberts.
12. Matty Ashurst
Ashurst is very underrated and has become a fans favourite at Belle Vue. He is a tireless worker with a great engine and had a brilliant ending to the 2017 season and I think he will carry that forward. He runs well on the edges so expect him to cause damage in wider areas.
13. Stevie Ward
Ward plays well above his weight and this will be the year that he really becomes one of the games elite players, if he can stay fit. He is another tireless worker with great hands and footwork at the line. Incredibly he is still only 24 and potentially still has a decade left at the top.