Since taking over from ISC as Leeds' kit manufacturers, Oxen have delivered some beauties.
Their Rob Burrow inspired home shirt which mixes white and blue together masterfully is well loved by supporters especially after it delivered Challenge Cup glory last season. Their purple away shirt has flown off the shelves and has been worn for some classic Rhinos victories over the likes of Wigan, Warrington and Hull FC. But the best of the bunch has to be Leeds' Rob Burrow shirt. The white kit looks exceedingly smart and is christened by a delightful amber v across the chest which morphs into a seven in respect of Rob Burrow.
It'll take some going to top this season's shirts, but Oxen are going to try and have already stirred up some hype with some behind the scenes pictures from the official photoshoot for the new home kit. For the full set of images go see Oxen's Instagram story.
At around lunchtime today, Oxen took to their Instagram story to reveal some of the new training range which itself looks rather smart.
It appears that we could be seeing some similar colour combinations with Oxen revealing two lovely training shirts in white and blue.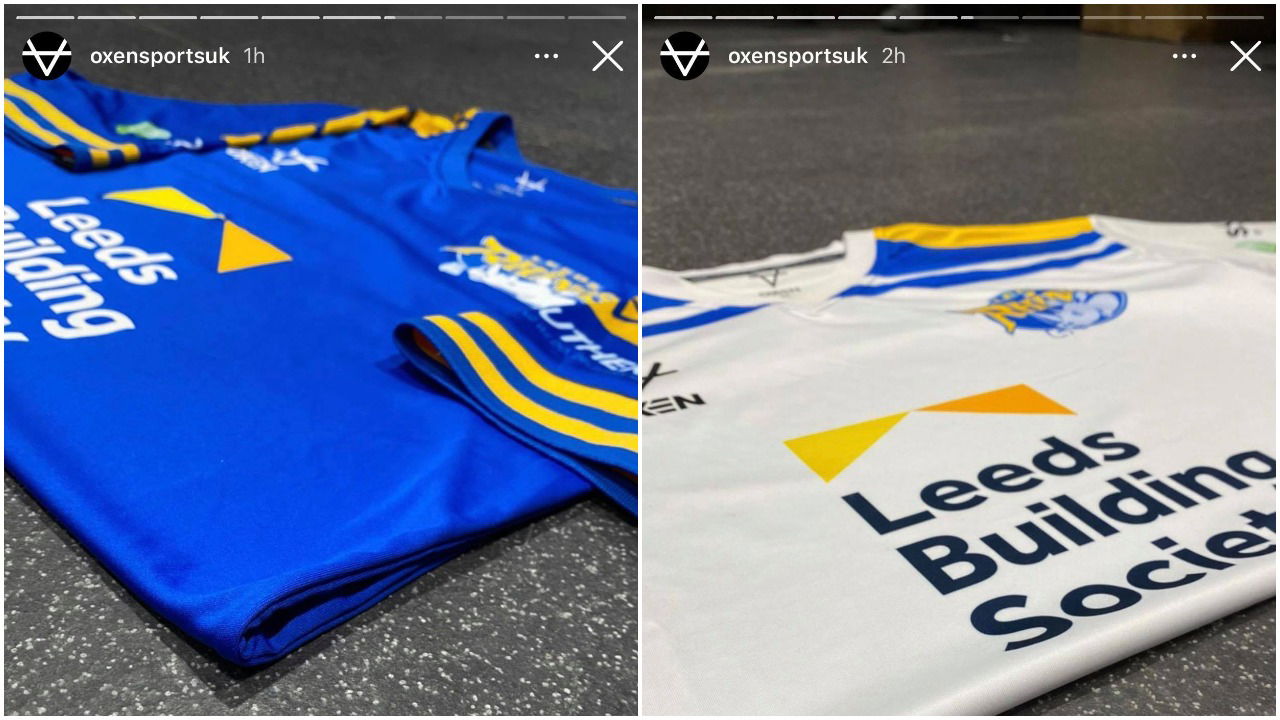 But it also appears Leeds could be adopting a darker shade of blue next year whilst also persisting with the seven amber stripes for Rob Burrow if this jacket is anything to go by.
Moving onto the home kit itself, Leeds again will have "the spirit of the Rhino" inside their collars which next year will be amber opposed to white like this season.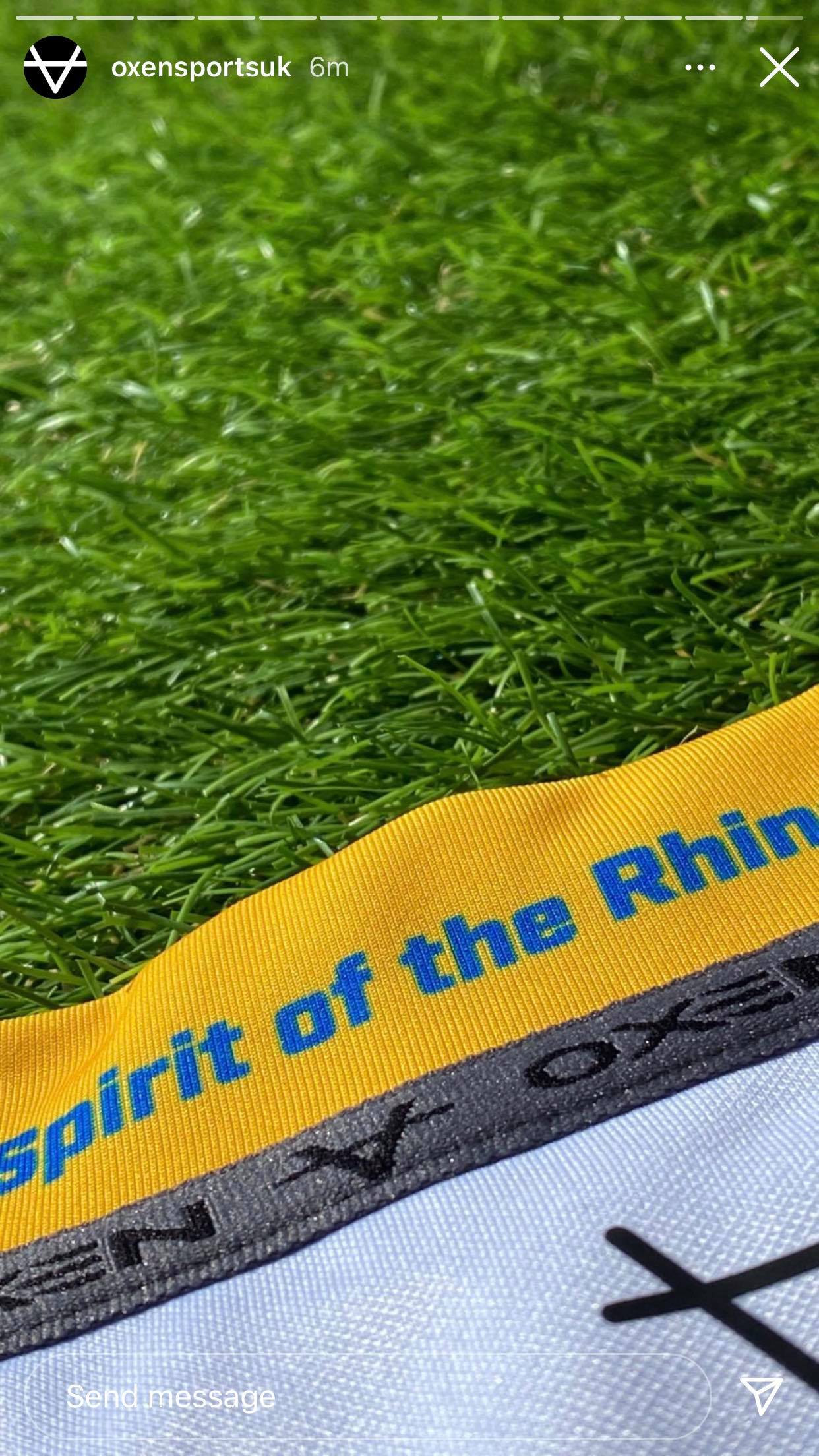 Meanwhile, the following image of Zane Tetevano appears to reveal that the kit is a medium shade of blue similar to the bottom of this season's shirt. However, a video from the same angle seems to show some amber down the sleeves.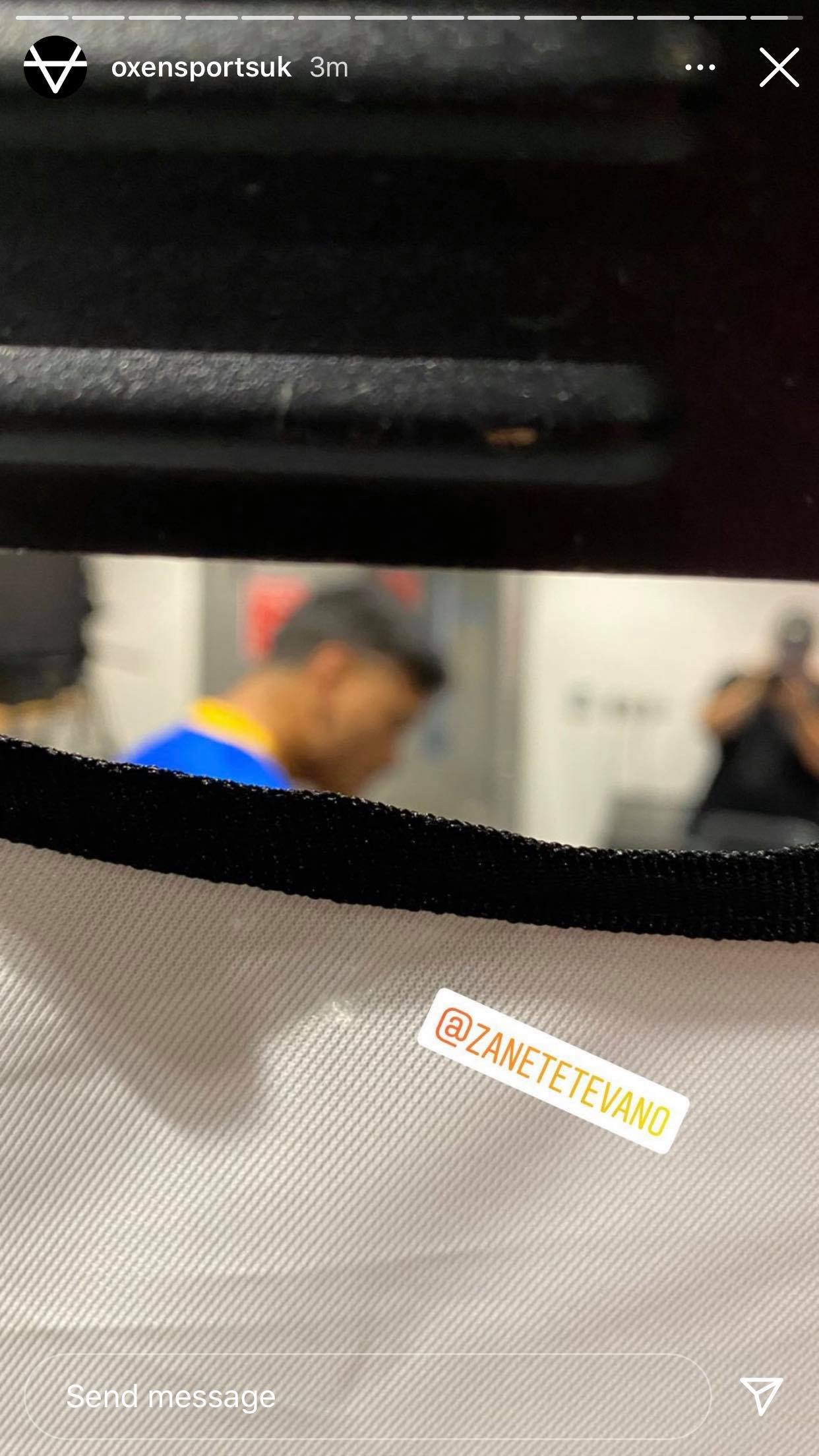 Looking at this image, it seems to indicate that the majority of the shirt is this bright blue colour unlike the shorts which seem to be white going back to the blue shirt and white shorts combo we saw last season.
This final image, again of Tetevano, seems to confirm my suspicions that the shirt will be mostly blue. That said, the sleeves appear to be loaded with amber stripes. Could there be seven like this season?