The divisive and sometimes insular nature of Rugby League was highlighted earlier this week with the release of the Great Britain Lions Elite Performance Squad. As with any selection process, there are some notable exclusions. Fans of any team will always argue over certain players, their form, and comparative strengths and weaknesses.  In the case of the GB Lions, as well as the English national side, this situation is perhaps compounded by having an Australian as coach. Based in Australia, and having a full time coaching role in the NRL with South Sydney, Wayne Bennett is heavily involved in this process.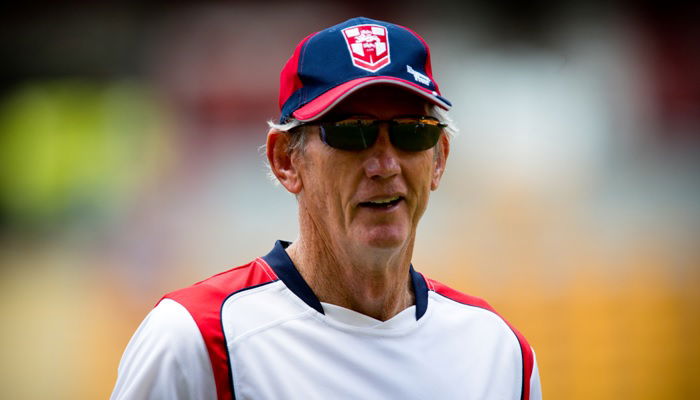 Fans will always argue that having a UK based coach allows them to be more involved with this side, watch or even attend more Super League games, and perhaps avoid any bias toward NRL based players, or even more specific issues such as the ludicrous and repeated overlooking of Mark Percival at Left Centre! Wayne did himself no favours, by recently hinting in the UK press that playing in the NRL was a more favourable route to international selection compared with Super League. The more cynical amongst us, could argue that this was a thinly veiled attempt to assist in an (already underhand?) attempt to lure Josh Thompson to play in Sydney despite contractual obligations with St Helens.
However, it is the inclusion of players, rather than exclusion, that has caused such a stir for the Lions. Most notably, two players; Lachlan Coote, and Blake Austin. Many fans have been outraged with their inclusion, despite being eligible. Coote, who despite being born in Australia, has a Wiki page which starts "Scotland international rugby league footballer." In 2013 he was picked to represent the Bravehearts and in 2016 he was MOM in their 18-18 upset draw with New Zealand. Blake Austin is clearly committed to both GB and England, as earlier this year he joined the England Elite Performance Squad, qualifying through his parental grandmother.
Now, casting aside eligibility, Austin and Coote are undoubtedly incredibly talented players. Prior to his ankle injury, Austin was leading the race for Man of Steel, with Coote in fifth place, having been a huge contributor to the runway success of St Helens this year. The question has to be asked then, if they are eligible, and they want to play, and they are good players, why the negative response? Why the vitriol on social media directed towards two players who having been selected, offer serious options for vital playing positions?
Depending on viewpoint, one of the most interesting aspects of International Rugby League is the ability of individual players to select who they represent. If a player is eligible for one of the Tier 1 heavyweights, England, Australia or New Zealand, they can make a decision. Play for one, become ineligible for any other. Blake Austin, in nailing his colours to the England mast, has made sure he will never play rep footy in Australia. Ever. If a player is eligible for a Tier 2 nation, they can choose to represent them. Famously, in 2017, Jason Tamaulolo and Andrew Fifita chose to represent Tonga in the World Cup, adding to the strength of the side, leading to them only losing their semi final to England by the narrowest of margins. These changes led to an increase in interest, particularly in Tonga, but also across the world, and indeed, it has assisted in the rise of Tonga into a strong international side, almost reaching the level of the T1 nations, and upsetting the status quo.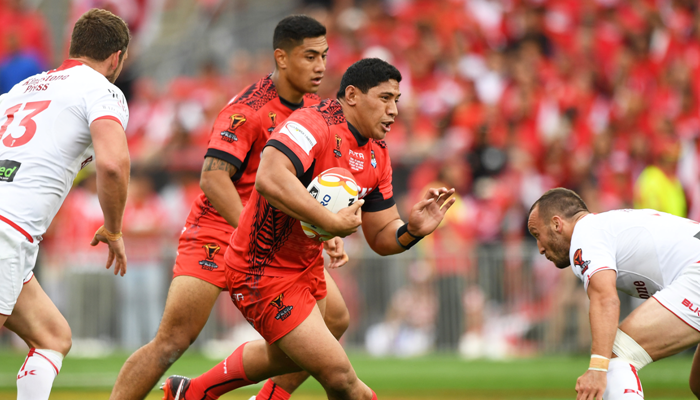 Surely, this example, along with others, such as the combination of Robbie Farah and Mitchell Moses leading Lebanon into some entertaining successes is an argument for the inclusion of eligible players. The coach, regardless of background, is tasked with picking the strongest side, the side with the largest chance of victory. Individual clubs, and die hard fans, will always provide an argument for and against the inclusion or exclusion of every player picked. On paper, right now, Blake Austin and Lachlan Coote are two of the best players in Super League, regardless of position. In their respective positions they are amongst the top 3, depending on which club you support. Regardless of background, they are eligible to be selected, they are eligible to play. They have both already made sacrifices to move around the world and play in this country. They have made sacrifices to be included in the GB Lions Squad. As fans, we do not have to admire this, we do not even have to respect it, but we should respect the rules. Rugby League is a game based on rules and respect. It is also about winning. As fans, we should want the strongest team possible within the rules, we should want to win. Let them play!