NRL.com have listed the top 10 British imports of the modern era and have asked fans to choose their favourite.
It's part of a series of votes on the official website to commemorate the 30th anniversary of the iconic Tina Turner promotional campaign.
A shortlist of 10 players have already been drawn up, all of which have featured in Australia's premier competition at some point between 1990 and the present day.
The list has a few notable omissions, including Elliott Whitehead, the Burgess twins and Jonathan Davies, but there is room for outgoing Canberra back-rower John Bateman.
See the full star-studded list below (in alphabetical order).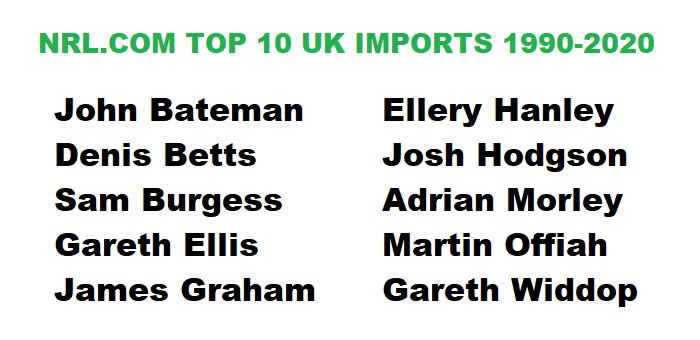 The vote for 'Simply the Best British player' has amassed over 17,000 votes on NRL.com so far and it seems there are two outstanding candidates.
Sam Burgess and Adrian Morley lead the way and you can vote for who you think is the best on the NRL's official Facebook page.