Over the last few years both the NRL and Super League have made a conscious effort to protect players.
In the wake of players like Stevie Ward retiring early and a potential lawsuit against the RFL due to head injuries sustained in the past, as well as new research into head injuries, there's been a serious clamp down on dangerous tackles in both competitions.
However, one penalty given to achieve just that left Super League legend Robbie Hunter-Paul flabbergasted.
The player penalised was Sam Verrills as his side went down against the Penrith Panthers. The hooker was penalised for making a dangerous tackle even though he went for the legs which is what most coaches teach kids when they're starting the game as Hunter-Paul took to Twitter to say.
He also said: "Na not having it" believing that this particular penalty was too far.
Player goes low (what we teach kids) 🤩

Then attacking player falls over him and attacking players momentum pulls defender through and up in the tackle (because the human spine cannot fold like that) and defender is done for dangerous tackle 🤯🤯🤯

🤬 Na Not Having That 🤬 pic.twitter.com/wrCpDZsi6O

— Robbie Hunter-Paul (@RHunterPaul) July 1, 2022
Sydney boss Trent Robinson was also unimpressed describing it as "ridiculous" and a "horrible call" according to Fox Sports.
He's get even harsher when talking about referee Gerard Sutton saying "It wasn't a good enough performance" from him.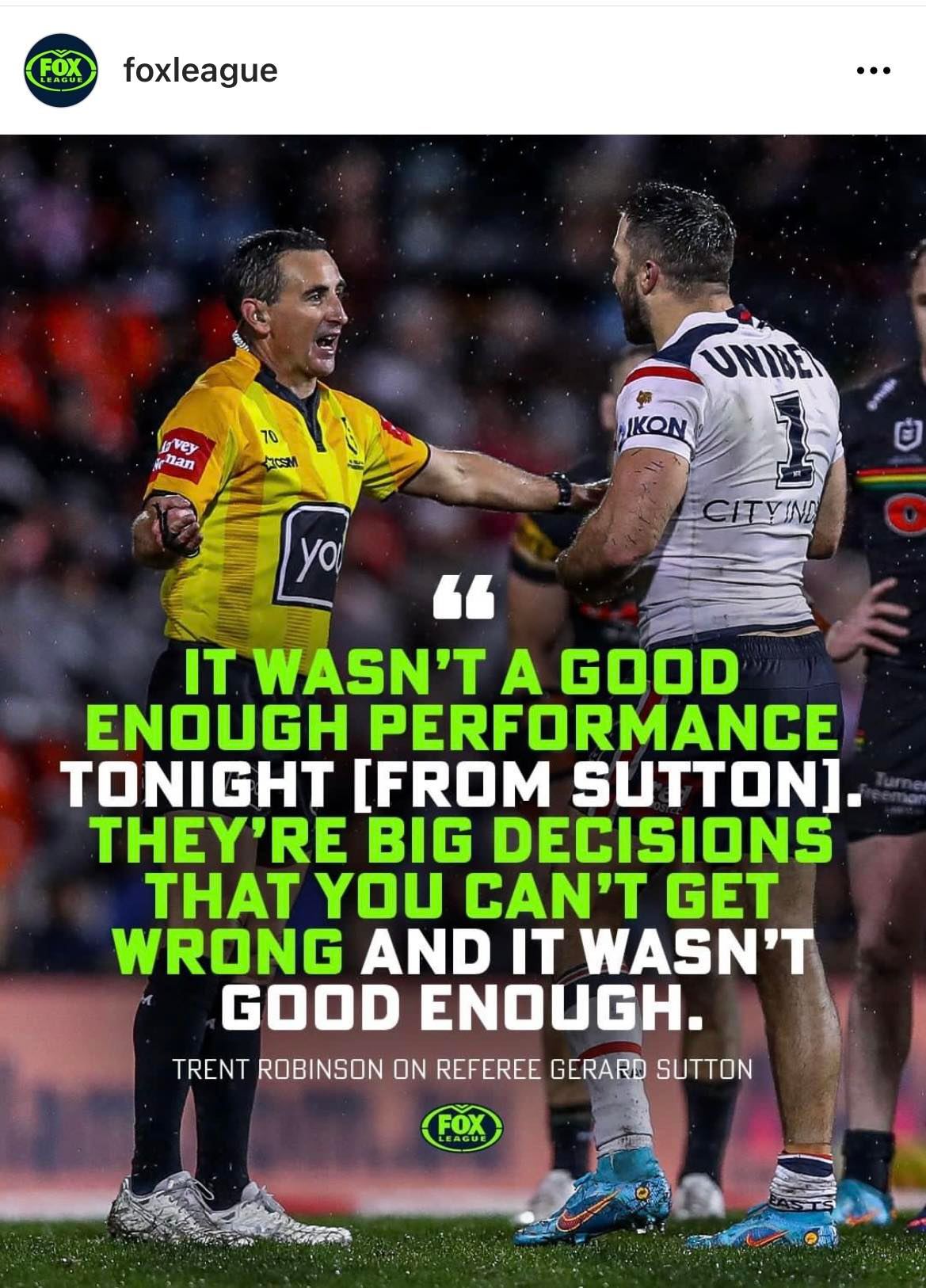 Making matters worse the strange penalty led to a decisive moment as Viliame Kikau scored from the very next set to give the Premiers a 14-6 halftime lead leaving the Roosters bewildered and further behind against the competition's top team.
Without the penalty and the subsequent try, the Rooster would have been more in the game headed into the second 40.
However, Trent Robinson was unwilling to totally blame the referee saying: "We shouldn't let a try in on the end of it, but there were so many poor decisions tonight."