Salford fullback Niall Evalds has revealed to The Sun that the reason he ended up playing for the Red Devils in the first place is Saturday's referee Chris Kendall.
The fullback will line up in his first ever Grand Final at the weekend but he arguably owes a lot of that to the man who will be in charge at Old Trafford.
Born in Halifax, Evalds started out as a stand-off in the academy at Huddersfield but was unable to break into the starting squad due to a better player in his position.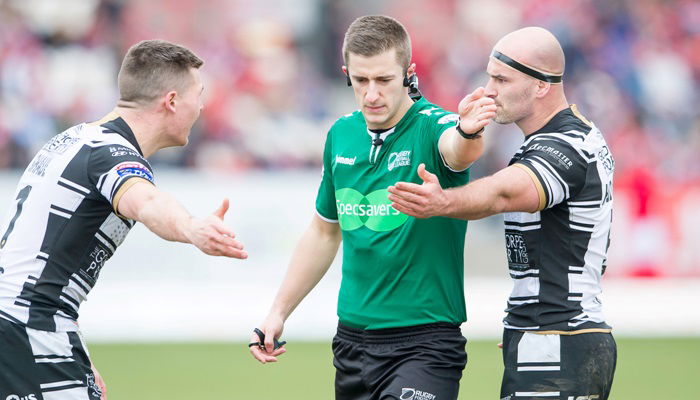 That very same player, however, will take to the field alongside Evalds on Saturday in the most unlikely way possible.
"I was trying to get in at Huddersfield but not really getting anywhere," Evalds told top rugby league journalist Gary Carter.
"I was a half-back back then and Chris was playing in front of me at Huddersfield! He was my rival in the position and I couldn't get in the team.
"So I decided to go on trial at Salford and played an Under-18s match. I scored a hat-trick and they decided to sign me on.
"But they were my last chance and I was going to give up had they not signed me."