After the retirement of Gareth Ellis, Hull FC coach Lee Radford now has the job of deciding who will be the next man to captain his side, so who are the main contenders to fill the giant boots of the man who took the Airlie Birds to back-to-back Wembley triumphs?
Whoever replaces the talismanic Ellis is going to have his work cut out. The influence that Ellis had was immeasurable, and whoever takes over the armband is going to be scrutinised in detail, certainly by the Old Faithful, and probably further afield given Ellis' standing in the game, on both sides of the world.
The first obvious name to be considered has to be Danny Houghton, the man who has served as vice-captain under Ellis, and captained the team when Ellis was ruled out by either injury or suspension. Mint, as he is known, is not big on shouting and balling at his teammates, but then again neither was Ellis, and his influence cannot be overstated. He is the man famous for Tackle 52, and the only Hull FC player to win the Steve Prescott Man of Steel award, as well as multiple winner of the Super League Hit Man award, including this year. Just like Ellis, Houghton leads by example, with his astonishing tackling stints, his kicking game, his excellent distribution, including the left-to-right pass, and his runs in broken field which split defences wide open, he looks the ideal candidate. What goes against him is the fact that he is currently enjoying a testimonial year, and although it hasn't affected his game thus far, there is always that thought that it could do at some point, given the extra workload of a club captain.
Another name in the reckoning must be Mark Minichiello, who has taken the role of captain before, including earlier this year when both Ellis and Houghton were out of commission. Mini is a much more demonstrative character, he demands the best from his players, and isn't afraid to let them know when they're not performing to the standard he expects of them. He also commands great respect in the team, and it's easy to see why, having arrived in time for the 2015 season he was joint winner of the club's Player of the Season award at the end of his debut season. His importance has been demonstrated on many occasions, with his gut-busting runs, and fearless attitude being a big hit both on the pitch, and on the terraces. But he isn't just an ordinary back-row forward with power and grunt, he has the ball handling skills of a half-back as well, and has an ability to cut any defence wide open. Added to the mix of course is also the fact that he is the current international captain for Italy RL.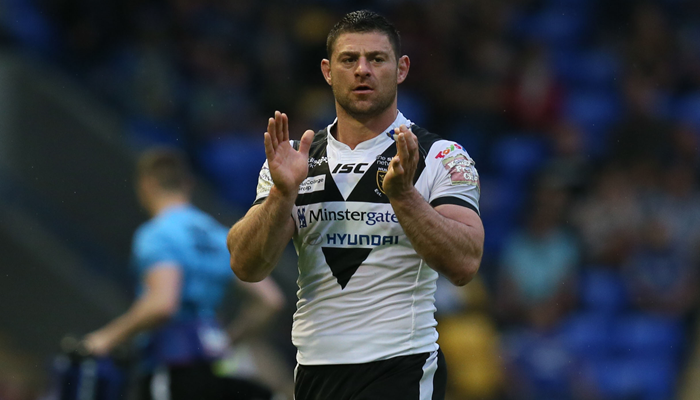 Next up to be considered is current Tonga captain, and Hull FC Player of the Year Sika Manu. The silent assassin is another who won't get in his players faces, but his sheer presence on the field has a galvanising effect, and scares opponents, literally. Manu is an NRL Grand Final winner, World Cup winner, and double Challenge Cup winner, he is star quality, of that there can be no doubt whatsoever. Manu brings dedication, grunt, hard work, and stunning skill to the table, some of his offloads are of the most sublime nature, and his tackling and line busts are of the most ferocious nature, sending defenders/attackers almost diving for cover. His big hits are the sort that can be felt up at the top of the stands of the KCOM Stadium, and leave players sometimes looking like they've had a few too many to drink, with Hull FC likely to be sitting down with him to discuss a contract extension, the captaincy could be a good carrot to dangle over those discussions.
A left field suggestion could be current full-back Jamie Shaul, a player who has come on leaps and bounds in the last two years, especially since becoming a father early last year, and a player who has an excellent friendship with the coach. Shaul is the sort who will open his mouth on a regular basis, and is very good at organising players in the defensive line usually, although he does have the occasional lapse. The advantage with Shaul is he clearly has a big influence, refer back to the Good Friday derby last year and his heroics in a game that turned a definite losing position into a stunning win, and you have all the evidence you need of his influence. Something else in the Shaul corner is his outstanding ability, he has raw pace, he scores spectacular tries (his try at home against Wigan this year was a definite corker), he isn't afraid of anyone, reputations mean nothing to him, and he is as safe as houses under the high ball, even when it's coming over his shoulder, and he has excellent vision. With qualities like that in abundance, he is a good 'Go To' player, who can inspire others around him, the one thing he is lacking, is experience as a captain.
The next suggestion has got to be Danny Washbrook, who since his return to the Black & Whites after four years at Wakefield Trinity, has had a stellar two years, which have resulted in a recent contract extension for the popular utility player. What 'Washy' brings to the table is experience, 1 Grand Final and 3 Challenge Cup finals, desire and that extra 1% because, like Shaul, Houghton and some more still to be mentioned, he is a local lad. The former Super league Hit Man has captained the Black & Whites occasionally, mainly during pre-season friendlies, but also in Super League, and he is the sort of player who never lets anyone down. His versatility has seen him play hooker, loose forward, second row, half-back and even at centre. Again he is one who will get his point across, but he won't shout and scream at his players, however it does remain to be seen how much he figures in Lee Radford's plans with the emergence of some young talent that are gaining more and more game time!
Current England player Scott Taylor would also have to be a consideration. Ever since his arrival at his boyhood club 'Tag' has been a major influence, he gave 110% in his first season, which culminated in him getting his first full international caps, as well as being one of the Hull FC immortals to gain the club's first ever Wembley victory, then became another part of club folklore by backing that up this year. Taylor is an aggressive sort of player who would lead by example, his all-action displays are very popular with the Old Faithful, and his love for the club is boundless, and clear for all to see. In his career he has appeared in 1 Grand Final and 3 Challenge Cup finals, and he has won them all, along with his international pedigree, he could be another astute choice for the armband.
Another outside chance for the armband would have to be Liam Watts, a player who again has a big influence, although not always a positive one, and a man who many consider unfortunate not to be in the World Cup squad. Watts has another very aggressive style, but he makes hard yards, he tackles like a man possessed, and his ball-handling skills can never be questioned. Watts does have his disciplinary problems, although after his sending off against Wigan in the Super 8s this year his coach did say that he took issue with all 3 of his red cards in 2017. However could the captaincy be the catalyst to Watts taking his role more seriously, and reduce the amount of times he gets into trouble? Again he doesn't have the experience of being a captain, but he does still have time on his side, and he does have a good understanding with his coach, and is a good influence in training. Again he would be an outsider, but rugby league can be a funny game.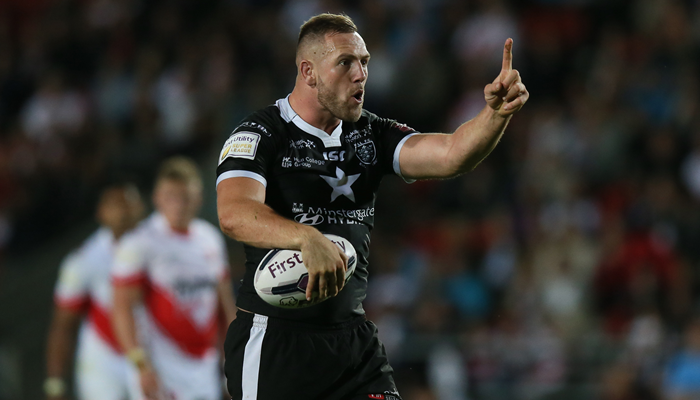 Marc Sneyd, who has a great influence on the team, must also be considered. He was the club's Player of the Year in 2016 and seems to be permanently Super League Top Gun with his outstanding goal kicking being the difference in many games for the Airlie Birds. Sneyd is a quiet player, he lets his actions do his talking for him and has superb game-management, as evidenced by being the only player ever to win the Lance Todd Trophy outright in back-to-back Challenge Cup finals. There are many more facets to his game than just goal kicking, which people maybe tend not to realise. His organisation is top-drawer, and his control of a game is also a big facet of the Airlie Birds recent successes. Of course he's mainly known for his goal kicking, but his general kicking game is far and away the best in Super League, with 40/20s like the ones at Wembley last year and this year just a small example of what he's capable of, he'll also grab a try for you, or create one with his excellent vision, and speed of thought and action. But again he is without the experience of being a captain, and the question must be would captaincy have an adverse affect on what he does for the team?
One final player that could be considered is 2014 Player of the Year Fetuli Talanoa. Ever since the Black & Whites resurrected his career for him, the former South Sydney Rabbitohs winger has been a cult hero at the KCOM Stadium, and the captaincy of this great club would just be the cherry on this very big cake for him. Talanoa gives 110% every time he steps onto the pitch for Hull, and I don't see that ever changing. The man who was dubbed "A front row winger" by Lee Radford is popular with his teammates, and the fans would probably also take to him as their captain. His truly inspirational story has people purring, and what he has overcome in life cannot ever be overstated in any way, shape or form. His influence on the side would be immeasurable if he was handed the captain's role.
[yop_poll id="1″]