Billy Magoulias is in the airport and ready to make the move to the Warrington Wolves.
Magoulias, a Greek international, came through the system at Cronulla, but his current deal with the Sharks ran out at the end of last season.
The forward – who can play anywhere in the pack except hooker – has made just 11 appearances for the Sharks, but all of them have come from the substitutes' bench.
And, he is now ready to link up with his new side.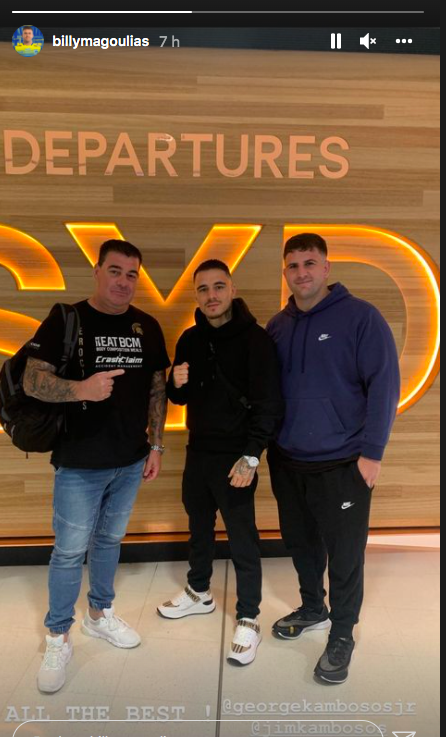 "I'm stoked for the opportunity to join Warrington. The club is highly regarded over in Australia, and I can't wait to get over now and get to work.
"The squad is really well balanced, and I know I'll fit into that. I want to make an impact and have a real positive effect on the team on and off the field. I'm looking to progress my game as well as the club – which hasn't been where it wants to be in terms of the Grand Final. That's where I want to be and winning trophies."
"I love a challenge and I don't shy away from one. I don't have an issue with getting out of my comfort zone and coming to the other side of the world to test myself. Warrington have provided me that opportunity now to show what I can do over in Super League and I can't wait."
Warrington, meanwhile, have already signed Greg Minikin, Peter Mata'utia, Joe Bullock, James Harrison and Oliver Holmes, with incoming head coach Daryl Powell keen to strengthen before the Wolves head into pre-season.
The Wolves finished third in the Super League table in 2021, but fell short in the elimination play-off as Steve Price's reign at the Halliwell Jones ended in a whimper in a 19-0 loss to Hull KR.