The new Super League season is fast approaching as clubs enter into pre-season training with new faces and fresh ideas. This coming season will see a number of high profile signings take to the field as club's finally take full advantage of the marquee signing rule. But, will these marquee signings, many of whom arrive from the NRL, live up to expectations? We only have to look at the couple of times Warrington have signed a marquee player, only for it to fail. Chris Sandow infamously walked out on his contract with the Australian sunny climate a million times more appealing than raining and miserable English weather. Tyrone Roberts on the other hand was allowed to leave after just one season after failing live up to the hype in 2018, despite the Wolves making both major finals.
Reigning Steve Prescott Man of Steel Ben Barba also came for huge money to Saints and despite his superb year, it seems he used Saints, Super League and the financial gain to reignite his career after jumping at the chance to return to Australia with North Queensland. But as 2019 approaches, those clubs mentioned and even those without the ability to spend the marquee salary, have this positive mindset that those signings made this time won't use the marquee ruling as a whistle stop tour before landing back in the NRL with their pockets lined with a lot of cash.
Leeds Rhinos made a point of this – it's the first time they've used the marquee signing, partly because they felt they didn't need to having produced the academy stars that won eight Grand Finals since 2004, but also because of some of the terrible outcomes to other clubs' dealings within this situation. New Rhinos boss Dave Furner has sort after not only quality players but quality people, in Trent Merrin and Konrad Hurrell, who should bring that X factor back to the club.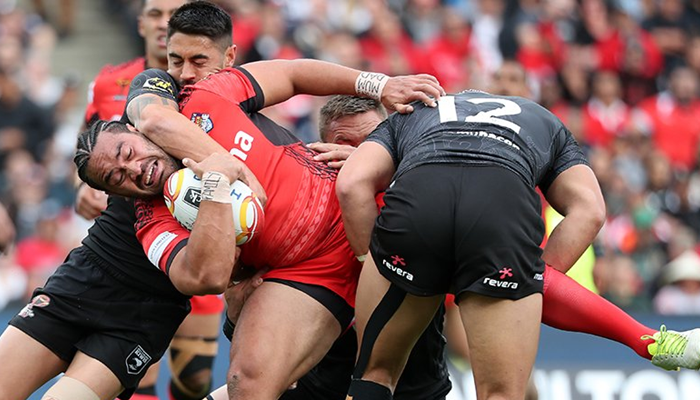 Add those to the list other marquee signings such as the returning Zak Hardaker to Wigan, Lachlan Coote to Saints and Blake Austin to Warrington and you get the feeling that lessons have been learnt and those clubs have now began to flex their financial power more wisely, both in a playing sense and a commercial one with shirt sales and season tickets clearly going to be on the up.  And it doesn't even affect the rest of Super League with the likes of Wakefield keeping hold of Tom Johnstone, Salford boosted by Jackson Hastings and Huddersfield signing Akuila Uate from Newcastle Knights to form a deadly wing combo with Jermaine McGillvary.
I believe that Super League is aiming to embrace the positive energy created by England's 2-1 series win over New Zealand recently to show the country and the rest of the world that our competition is no longer a retirement home for NRL talent, but instead an exciting competition with just a little bit more financial clout than in previous years. With this attitude I don't see why Super league and rugby league in Europe as a whole can't grow off the back of this bold and positive direction.