Zak Hardaker has posted an update from his hospital bed following an operation.
The Wigan Warriors fullback is currently in hospital due to a slipped disc – an injury he first suffered back in June 2021.
The condition, in his own words, had 'got a little worse', though he does put people's minds at ease a little by saying that it wasn't a 'major' problem
Hardaker posted on his social media: "Just so people don't ask a million questions, had a slipped disc in my neck for months. Got it checked a few week ago and it's got a little worse. Nothing too major. Be out for a few weeks but be back firing for the season."
And now the 30-year-old has posted an update on his condition following the procedure, though he does appear a little groggy.
Hardaker said: "Look terrible hahaha but I'm all good thank you for the messages everyone. Back on the mend."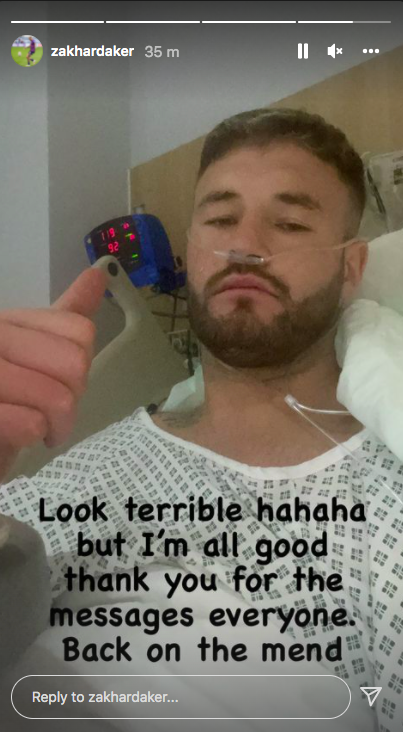 Hardaker had just rejoined the Warriors for pre-season this week following an extended break after the England international against France.
The Pontefract-born fullback/centre was handed the number 3 shirt again for the 2022 Super League campaign with Bevan French taking the number 1 spot.