As coaches go Tony Smith has seen it all, done it all and invariably won it all in Super League, with highly successful spells in charge of Leeds Rhinos and Warrington Wolves, as well as having coached the team from the birthplace of our great sport.
Now he is back in the game after a hiatus and given the job of saving Hull KR's Betfred Super League status, something which he hopes to secure in tomorrow's home game against basement club London Broncos. Whatever the result, we already know that he will be in charge at KCOM Craven Park for at least the next three years, having agreed a new contract this week.
This season has of course seen the return of automatic relegation from the top flight, the majority asked for it, and they got it. For more weeks than we care to remember there has been a real relegation four pointer as the likes of Huddersfield Giants, Leeds Rhinos, London Broncos, Wakefield Trinity and Smith's new club have been hurled together in a desperate fight for survival.
However the Robins now sit on the brink of safety with a game to spare and the importance of the game against Danny Ward's side is not lost on the former Grand Final and Challenge Cup winning coach, while at the same time trying not to get too excited about what could be achieved this weekend.
The Aussie was in typical honest and open mood when I sat down with him: "We understand the importance of it, and that if we win it secures our status in Super League.
"But my bit to the players and fans is that every time we put the badge on it's important to us, regardless of what the outcome needs to be, it should be your best effort each and every game.
"So that's the message from us, that if we put in our best effort, that gives us the best chance of a good outcome, and a good outcome will help our future."
So how about that performance at Stade Gilbert Brutus, which has now put them in the position they find themselves in? "Yeah, listen it was a very spirited performance.
"There's many aspects of that game that we know we can do better, but it was very spirited, I think the players were very good in defence.
"We conceded one try and that was from a kick, and other than that I thought there was a real determination about it.
"We certainly want to be confident, but we don't want to be over-confident where we think we just have to turn up that's not it.
"We have to turn up with the right attitude and the right sort of determination, I've got a lot of faith in the players in that respect, they're good boys.
"They care a lot, and they want to do good for the club and the supporters, for themselves and for each other."
How does it feel having a new long-term contract in the bag, whatever happens? "I am happy to commit to the club, I want to be part of building something for the future.
"But it's not about security for me, I would've happily signed a one-year deal and kept rolling that way, but the club's very keen to grow and develop.
"It is a project, there's lots we need to do and improve on, and when I heard the plans of how we want to go about becoming a better club I wanted to be part of it.
"I think the three years is more about, there's going to be some stability here for three years, and not changing philosophies halfway through.
"It was never about security for me, I'm not that sort of person, I'm happy to do one year deals and back myself to earn my next contract, if I do a good job.
"But what I will say is that I'm very happy to be working for the people that I'm working for, the people that I'm working with and the people that I'm representing.
"That's why I've done it, and I'm also going to say it wasn't about Super League status, regardless of what status we had, I'm determined to be part of making this club a better place."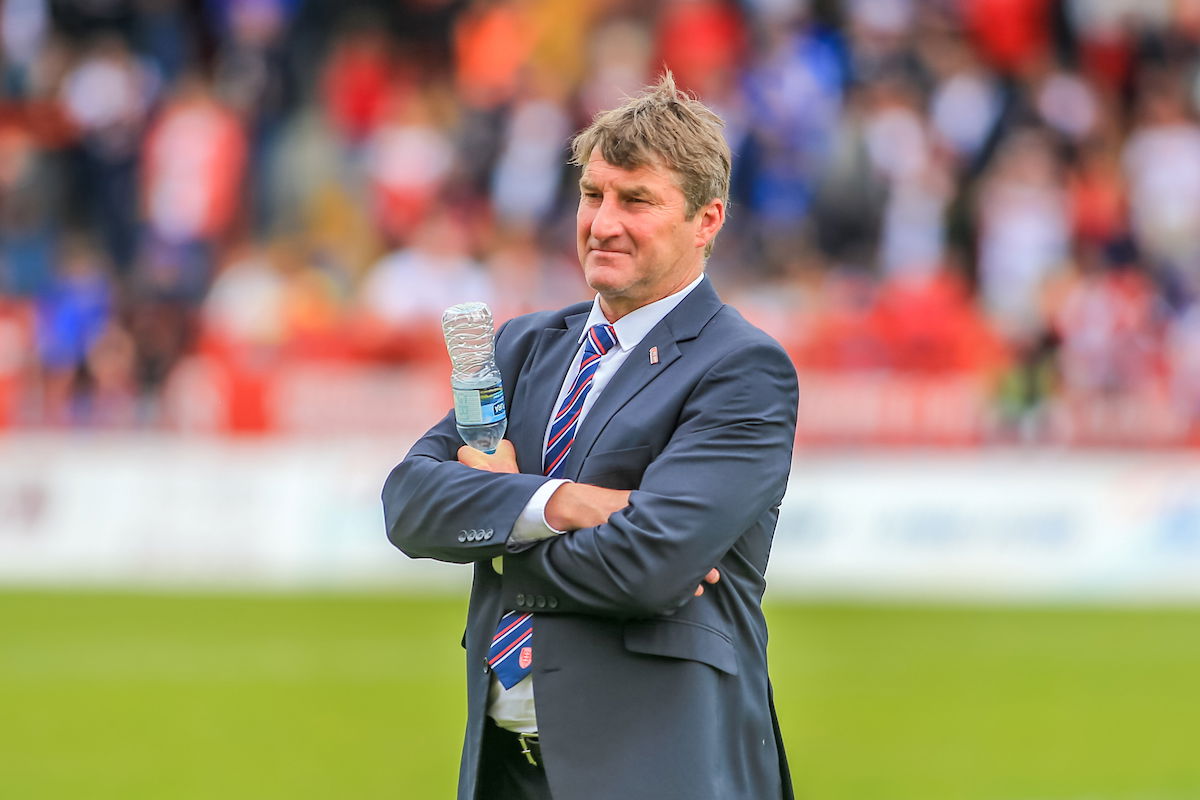 So is there a case, in this tightest of relegation battles, to keep whichever team finishes bottom in Super League and expand it to 13 or 14 teams?
The answer is blunt and instant: "If you're asking my opinion no, I don't think that'd be a great idea, I don't think we've got enough players in this country at the moment.
"I don't think we're producing them enough, particularly while we have promotion and relegation, because so much money is wasted on trying to stay afloat in each of the competitions.
"We're wasting money and not developing players, we need to get back to developing players, you have a different system where you can plan for your future, create futures for young players to develop.
"Those things start to change again, and you can start to look for expansion, but certainly not enough players in this country are enough quality to sustain a 13 or 14 team competition.
"If you're asking me what system to have, I'd be very much for the licensing system which they tried to have a few years ago but just didn't adhere to.
"They started to bend all the rules when people couldn't adhere to them so they scrapped that and put in a system that's been detrimental to the game for some time.
"It's hampered the development of players, using ourselves as an example, in the last few months we've had to invest in improving our team, in order to keep our status in Super League.
"Some of that money could've been spent on developing players and set up a better system of coaching, so it's just wasted."
So will the reserve league help development better? "Absolutely yes, you get competition for places. I'm playing young players, Danny Addy for instance.
"I threw him on to play 25 minutes of Super League last week, he's made a hand-full of appearances over the whole year really.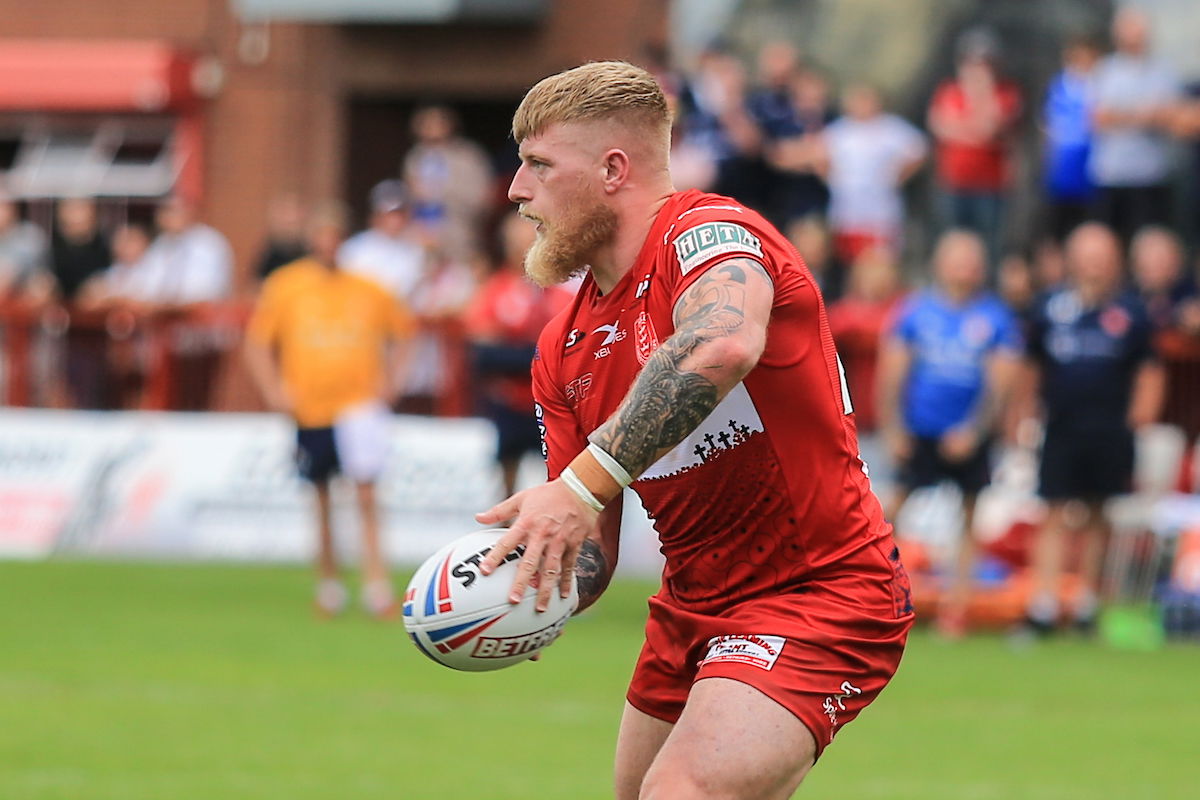 "I'm throwing him into a Super League game when he hasn't played for weeks on end, it's crazy, it's just crazy.
"It'll be great to have a reserve grade, somewhere for the players to play back into form after injury, or if they're not in form in the first grade, they can drop back until their form warrants selection.
"So yeah it certainly helps, but it's another grade, it's more opportunity for people to play rugby league so it's a good thing."
So what are the plans for the future, inside or outside Super League? "We've been planning for the future for a while now.
"But what the promotion and relegation brings is uncertainty to other people that you're trying to attract, or trying to talk to.
"Until those things are certain, well you can't act on some of them so it's been going on for some time now, development of our future in various ways in the best we can.
"But you can't just wait until the end and you start planning. Unfortunately the structure of our competition prevents you from doing some things, planning some things.
"Until it's all sorted, it's not sorted. A win against London on Friday night changes things massively. People can give you answers and you can give them answers.
"It has a huge bearing on the immediate stuff, on the staff, those people's livelihoods are at stake for the future.
"There are people you're looking to attract to the club, and there are people in the club now as well, it's massive for everybody."
"We're looking forward to it, it'll be nice if we can get it done on Friday, we're in there fighting and we'll give it our best shot.
"If we turn up with the right sort of attitude and the right sort of approach to the game and give it our all, we'll be pretty hard to stop."