*Photo: David Horn – Prime Media UK
London Broncos have received a boost as they look to secure Super League survival, with the re-signing of forwards Eddie Battye and Dan Hindmarsh.
28-year-old Yorkshireman Battye had recently been linked with a move elsewhere with the Broncos' top flight status still hanging in the balance.
Following the club's defeat to Leeds yesterday, however, it was confirmed that the fan favourite had signed a new two-year deal to stay in the capital.
He has made over 100 appearances for London since signing from Sheffield in 2016, scoring 10 tries.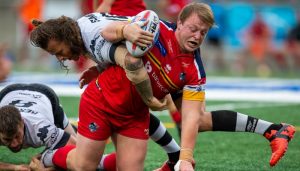 "I am excited to have signed for two more years here in London," Battye told the Broncos' club website. "This season has been amazing and hopefully I can help the side to carry on at the highest level of the game.
"I am proud to play for this club and wear the shirt and I hope that as a club we can continue to show the fans our gratitude for all they do for us too."
London academy product Hindmarsh has also signed a two-year contract, having made four appearances for the club this season.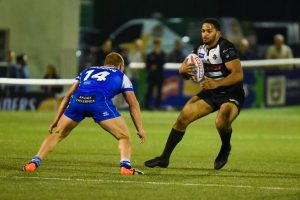 The 21-year-old is came through the London Skolars system before making the move to the Broncos and played a huge part in the club's promotion to Super League last season.
"I am very pleased to have signed a new two year deal at London Broncos," he said. "Playing in the Million Pound Game last year and making my Super League debut for the club have been two amazing experiences and I hope to have many more with the Broncos.
"I very much hope we can end the season on a high and remain in Super League for 2020 for the sake of our fantastic fans and everyone involved with the club."
On the new deals, London head coach Danny Ward said: "Batts has been great in his first year in SL and we are pleased he has committed to the Broncos.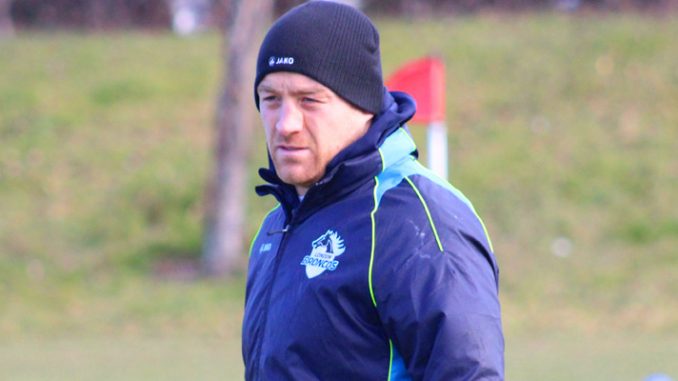 "He's a senior member of the squad and popular amongst the boys. A natural half trapped in a props body, he knows the club, the culture and the way we like to play.
"Hindy did fantastic last season in his debut year with the 1st team and has already a few SL games under his belt this year.
"Another quality young player to come through our academy system and one we are looking forward to seeing develop in the years to come."