London Broncos have made a coup off the field with the announcement that TalkSport and BT Sports presenter Jake Watson as well as ex-TalkSport presenter Tom Latchem will be joining the club.
The duo will be part of the capital club's Match Day Presentation Team for 2022, with Watson set to be present as Pitchside Announcer for London's weekend game against Widnes Vikings.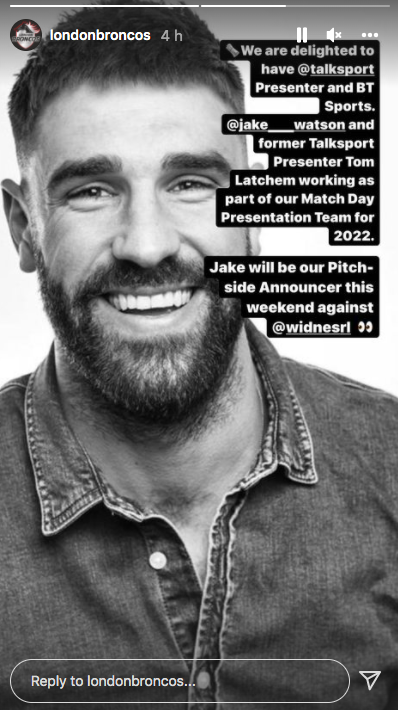 Meanwhile head coach Jermaine Coleman took an opening training session at the Broncos' new stadium, Plough Lane, recently and spoke about how important interaction with the fans is.
"It was the perfect way for players to build their relationship with the fanbase," said Coleman. "Without supporters, we are nothing – so it was great to see new and familiar faces pitch side for our open training session.
"Training has stepped up a gear in recent weeks with two successful opposed sessions which we feel have helped the squad take their overall cohesion on the pitch to the next level.
"Championship rugby is played at breakneck speed, and we need to ensure we're prepared to face those challenges starting at home next Sunday against Widnes.
"We're grateful to AFC Wimbledon for their support in organising Thursday's session. Working together for the benefit of each other and the wider community is a core focus as part of our new era and we're looking forward to the season ahead."