Leeds Rhinos have confirmed the signing of emerging talent Kieran Hudson, 23, from Castleford Tigers.
The Sunderland-born prop has previously played at Newcastle Thunder and Whitehaven before being given his chance in Super League with Castleford. However, an Achilles injury ruled him out for last season for the Tigers. He is now back to full fitness and will get to follow in the footsteps of his grandad John Holmes with his move to AMT Headingley Rugby Stadium. Holmes, who passed away in 2009, still holds the record for most appearances for the club with 625 appearances over two decades at his home town club.
Hudson has had an unusual route to professional Rugby League. His first professional sporting contract was with AFC Sunderland as a goalkeeper before a switch to Rugby League with Newcastle.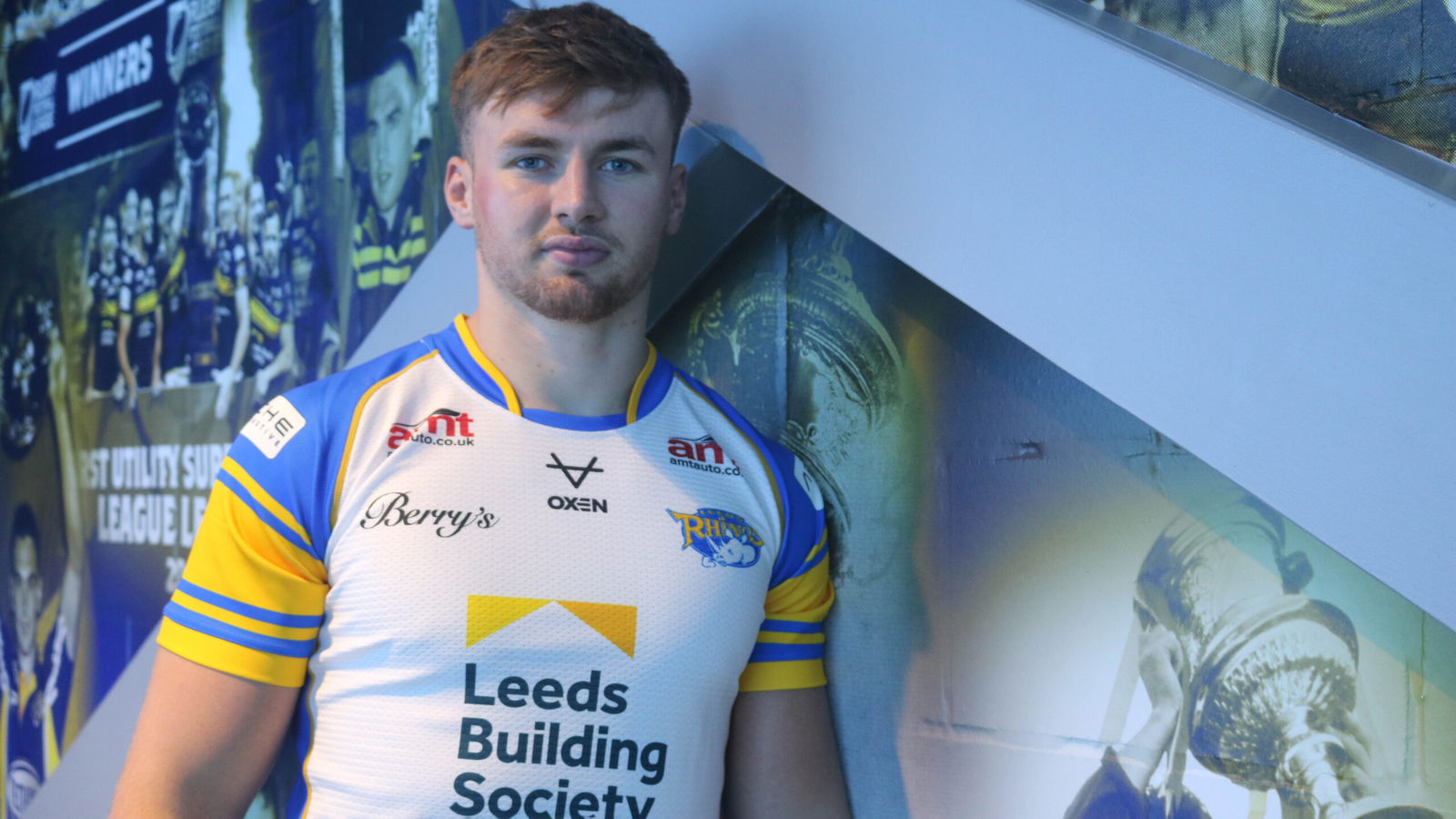 Commenting on signing for Leeds, Hudson said, "I am excited to be at the Rhinos, the club is a big part of my family and it is great to have finally signed. John Holmes was my grandad but growing up in Sunderland we probably never really appreciated how massive John had been here at Leeds but we always knew about it in the background. I always remember asking him about whether he would take us to a game and he always joked that he couldn't go before he would be too tempted to pull his boots on again!
"I started playing football for Sunderland from when I was 9 until I was 16 then moved to Rugby League with Newcastle. Any professional team you have to work hard to get where you want to be, from a young age, I have had that professionalism engrained in me and I am ready to work hard for myself and my family," added Hudson.
Leeds Rhinos Head Coach Rohan Smith said, "I would like to welcome Kieran to the club. He is one of the most impressive young athletes I have spoken to in recent years. His upbringing in professional football and the hard work he has put in to climb the ladder of professional Rugby League show his personal commitment and attitude. I am sure he will fit in well with our group of players."