Adrian Lam admits he is unsure what Leeds side Wigan will face in their clash at the Totally Wicked Stadium on Sunday.
The Rhinos went into last weekend top of the Super League table, only to be hammered 48-0 by reigning champions St Helens.
That result, combined with Wigan's nail-biting 23-22 victory over Wakefield, saw the Warriors leapfrog the Rhinos to the summit ahead of this weekend's fixture.
However, Lam is expecting a backlash from Richard Agar's men this weekend and is also looking for improvement from his own team.
"I expect Leeds to come out playing at 100 miles per hour," said Lam. "I am not sure who they will field so we will go out and be prepared for anything.
"We have worked hard defensively this week as I thought we were sloppy in areas against Wakefield.
"We did play some good rugby though and if our effort and enthusiasm can match Leeds then we should be fine."
The fixture between these two Super League heavyweights was put back 24 hours to Sunday earlier this week after positive COVID-19 tests at Hull FC resulted in a fixture reshuffle.
It was news that didn't come as a huge shock to Lam who has warned his players to stay on alert with more short-term amendments a possibility.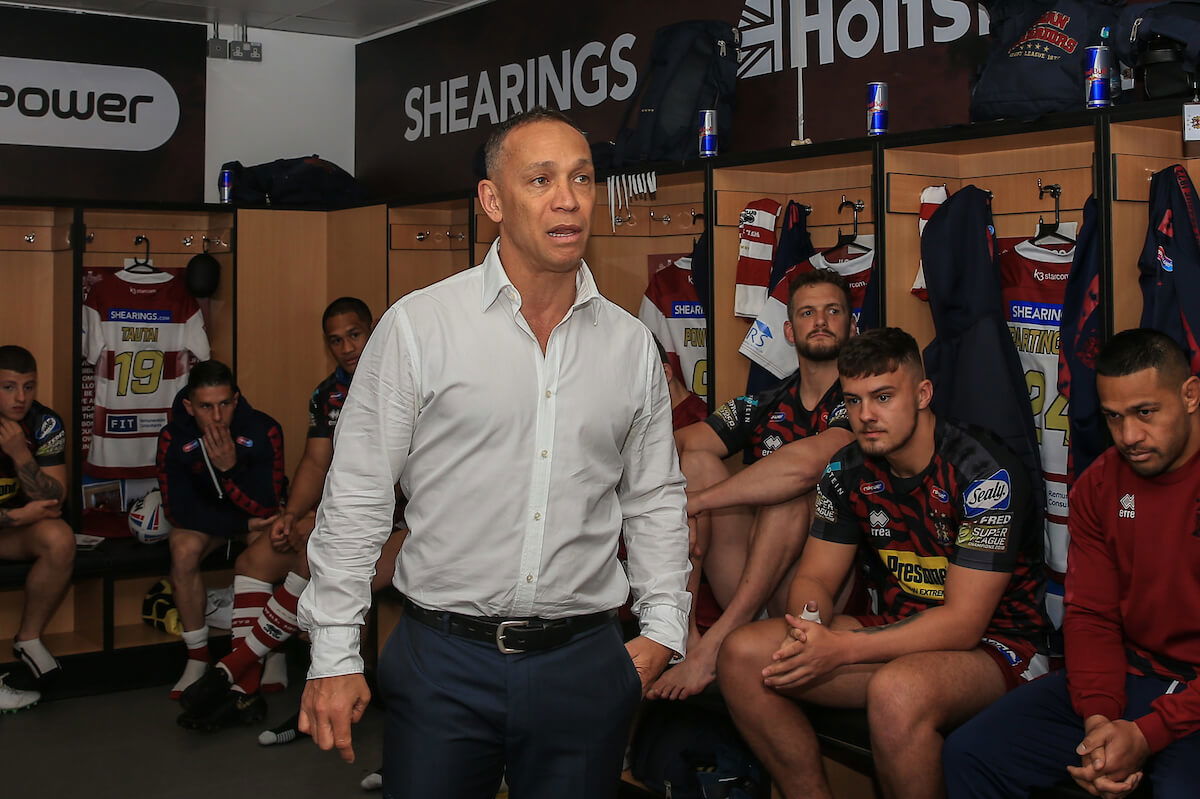 "We have had a good talk about the sudden fixture changes," Lam revealed. "It is not in our control should it happen again so there is no point worrying too much about any further disruptions.
"An entire weeks' preparation could be undone in the blink of an eye but we have an attitude to expect that.
"We just want to get down and play some rugby league, even if we have to make sacrifices along the way.
"Covid is a big concern for everyone involved. We have to remain alert in order to keep Super League going.
"My thoughts are with both Hull and Salford. I hope they will come back fit and ready and we can complete this season all together."