Kruise Leeming faced a tough time when he made the move from Huddersfield to Leeds at the start of this season.
Criticised for the nature of the transfer, it took Leeming until August to make his Rhinos bow through a combination of injury and the pandemic.
But almost a year on since arriving at Headingley, it all now seems worth it for the 25-year-old as he prepares to run out at Wembley on Saturday afternoon.
His impressive showing against Wigan in the semi-final was the highlight of on an impressive run in the team for the hooker, who has proved beyond reasonable doubt he has what it takes to cut it at the top.
Reflecting on his rugby league journey leading up to this weekend, Leeming admits the tough times he experienced at the Giants will make walking out at Wembley all the sweeter.
He said: "It has been quite a turn around since avoiding the Million Pound Game in that one-point win at Hull KR back in 2016.
"I think that is what makes everything sweeter. When you have been at a successful club and been successful all of your career, obviously, it is nice to win things and get to finals.
"To be so close to that Million Pound Game that year then to come through and be in a Challenge Cup Final, it makes everything that little bit sweeter in my opinion."
In what will be the first final of his career, Leeming is not only excited for the occasion but by the competition for places.
Both he and fellow hooker Brad Dwyer have been named in Richard Agar's 21-man squad for the game, something Leeming believes will bring out the best in him.
He added: "Brad (Dwyer) is doing well. We are pushing each other, which is good and what we need.
"When I spoke about leaving Huddersfield, you need competition and a big team and squad and to be always on your toes about being dropped, and that brings the best out of me personally.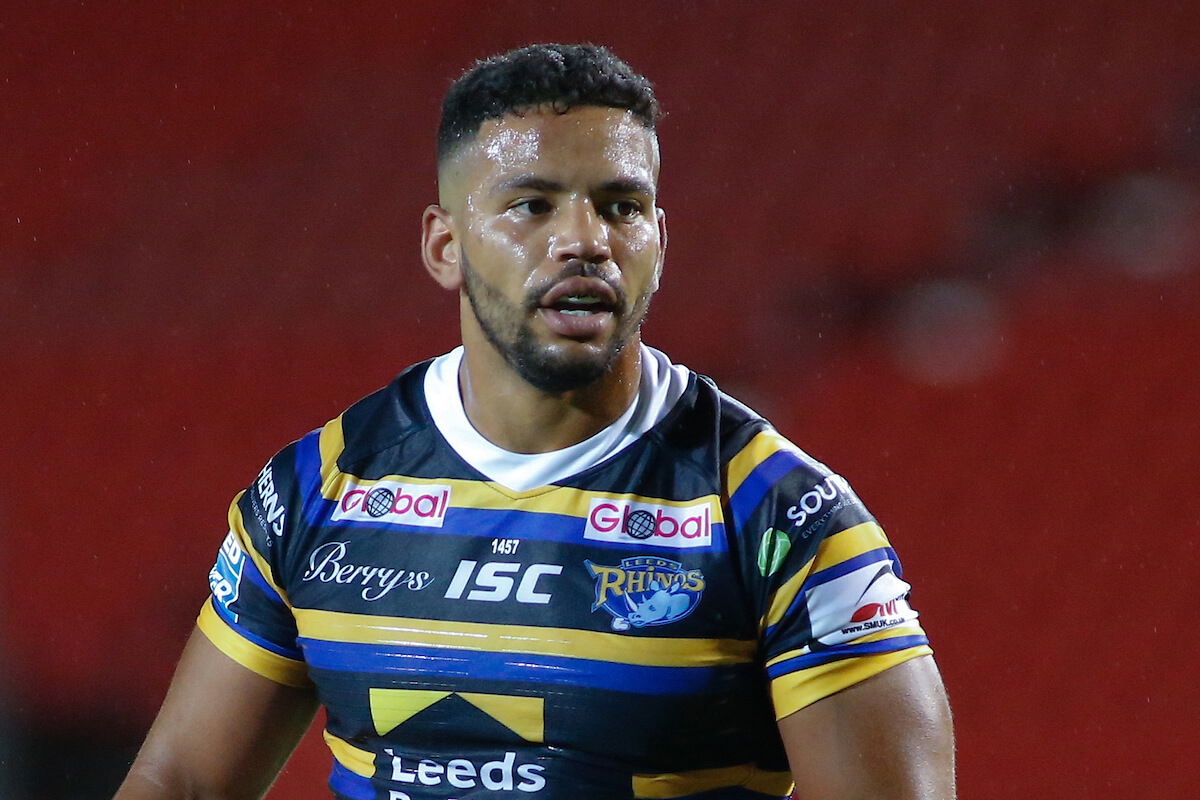 "It will be a good competition for places for Saturday."
The Rhinos will start the match as favourites, but Leeming admitted he is expecting a very tough test from Salford.
"The main thing that people have been throwing out there is that Salford have a workmanlike team," he said.
"Apparently they have players that some clubs did not want but I do not buy that at all.
"They are a very classy team. I think they have got a vast amount of experience in that team, possessing NRL and Super League Grand Finalists as well as Challenge Cup winners.
"I think they are a very good team. They have got by on people underestimating them and not giving them the respect they deserve and that is not something I will be doing."
The match will be remembered for being the first Challenge Cup Final in history for not having supporters in attendance.
Though some have attempted to appease Prime Minister Boris Johnson with letters and petitions, the decision remains to have the match behind closed doors.
"It is a great shame there will not be any supporters at Wembley but we will try and create our own atmosphere when we get down there," said Leeming.