Joel Thompson's new rail career appears to be building – if you'll pardon the pun.
Thompson, who joined St Helens ahead of the 2021 Super League season, is now a manager for THEE Group in Slacks Creek, Queensland, Australia – a rail construction and maintenance company.
But, he is also set to take up a coaching role within the NRL and more specifically former side Manly Sea Eagles.
"It hasn't been confirmed yet but I will be doing ambassador role with the Manly Sea Eagles and the NRL around the guys coming through," Thompson told the Physio Spill podcast.
The 33-year-old registered 19 appearances for Saints, but struggled with injuries – a fact that led to him calling retirement at the end of 2021.
Thompson went back to Australia pretty soon after the Grand Final victory and he is now training other budding rail technicians.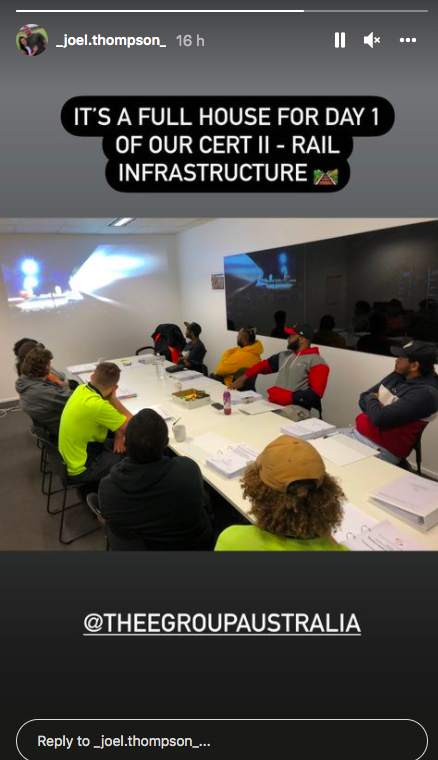 Following the Lancashire club's victory over Catalans Dragons in October's Grand Final Thompson had kind words to say:
"Super League Champions 🏆x 3 .. I didn't play today but proud of playing a small part to get here… A special group of players. This club will continue on to break records @saints1890 ..
"Now I'm officially retired.. What a ride the last 15 years. So many good times.. I'm going to miss it.
"The game has given me a good life and I'm grateful. I will also miss the community work, I was like many players out there using the platform to help. My two passions were with my people and raising awareness about mental health. It's been a privilege to help where I could.
"Thank you to everyone during my career, especially my wife, family and mates – I'm very lucky to have you all…
"Now time to get home and move onto the next chapter @theegroupaustralia"