The England Wheelchair team haven't let lockdown halt their World Cup preparations and may actually come out of the Coronavirus pandemic stronger, according to star player James Simpson.
The squad were set to welcome the Australian team to the UK later this year for a series of matches, while there were also talks of a Knights squad being formed similar to that in the men's and women's games.
Rugby league's suspension and travel restrictions caused by Covid-19, however, have seen those plans wiped from the calendar, while their regular squad meetups have also been disrupted.
Simpson insists the side are keeping a positive mindset, though, and are potentially even getting more out lockdown than they would at a training camp.
"With Australia not coming over, we've not just gone, 'Right, the Aussies aren't coming, so we're going to stop'", he said. "We're carrying on with our group chats as a team and we set challenges every week to do.
"It's just little things to keep everyone engaged. Like (we had) 'how many press-ups can you do in a minute', then everyone sends them in to each other. So we've been trying to keep on top of it as a team.
"It's also helping some of the players come together who maybe wouldn't have done. If we'd have gone to a camp for two days and most of that's training, you do bond but not like we are at the minute.
"You're getting to see people for who they really are and everyone's bonding really well, which is a chance we might not have been given (without lockdown).
"I've not been too bad personally. I'm quite good at keeping busy and I've kind of set myself a rule to not do any one thing for more than a couple of hours. I've read loads of random books and watched things.
"My partner's a nurse at the LGI (Leeds General Infirmary) and she's still working, so I'm doing the best I can in my time to make her life easier as well. That's my main effort at the minute."
Simpson, who is also a RLWC2021 ambassador, was part of England's 2017 World Cup side who narrowly lost out to France 38-34 in the final.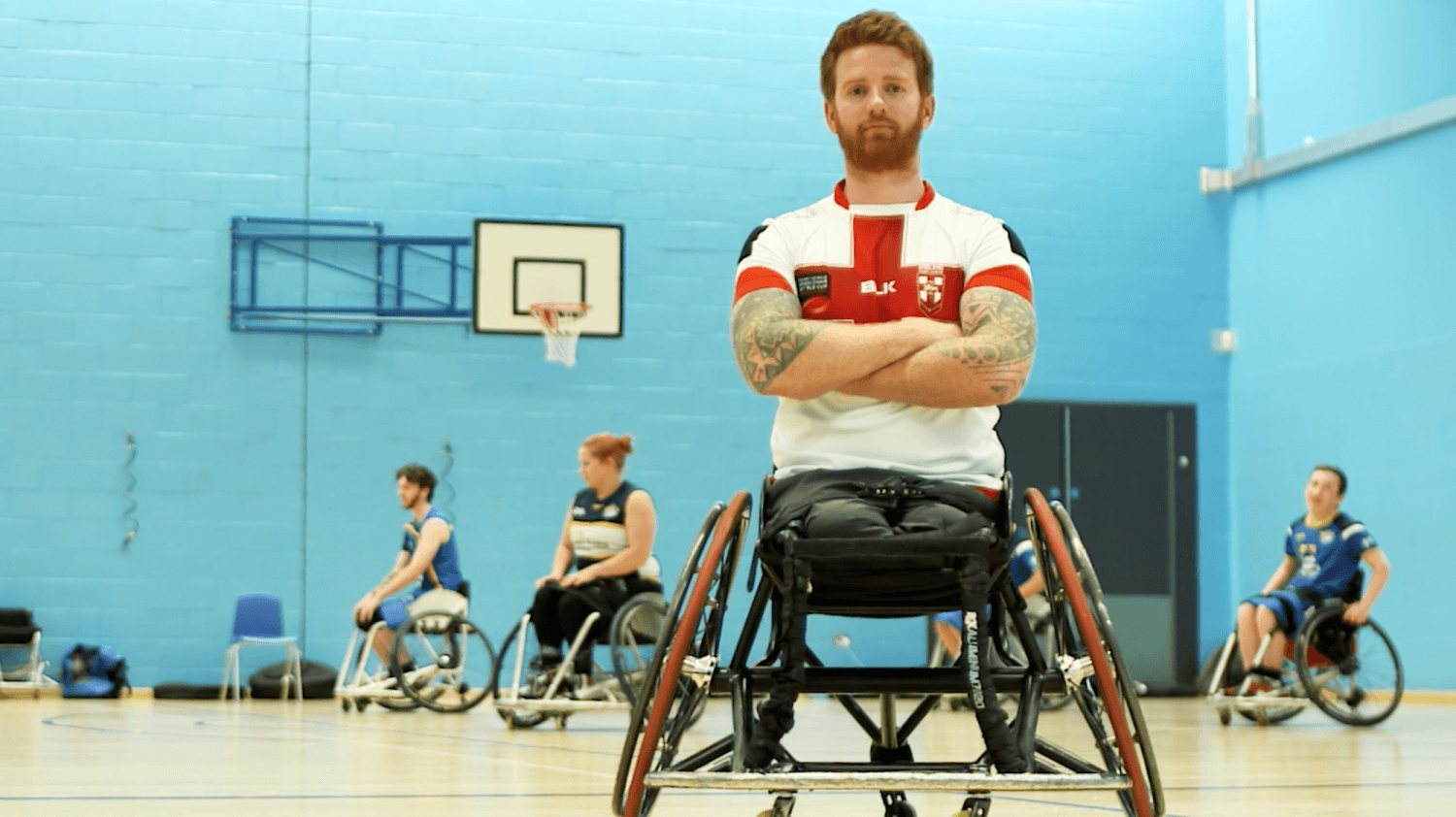 The result was tough to take but sparked a fire in the Leeds Rhinos centre or winger, who now has his sights firmly set on the trophy in 2021.
"My main aim is to win the World Cup," he continued. "I want to be sat there (at the final) in Sheffield in my chair with the trophy in my hands.
"When I put my ambassador hat on, this is the chance now to grow this game. Like massively grow it. And I feel like winning the World Cup; there's no better way to promote the sport. That alone is going to get people involved and grow our sport to a massive new audience.
"We couldn't be in a better place to do it. We've got home crowds, we've got this amazing lead up into it, we've got everything. And the support we've had over the last couple of years, with the Australia and France tests, it's something we've never had.
"So we've now got the best foundations possible to go and do it. I just want to win the World Cup."