Jack Walker didn't play a game during the 2021 season but it seems the fullback will be fit enough to join his teammates as pre-season begins next week.
The fullback has endured a torrid 24 months in terms of injury. After a blistering start to the 2020 campaign, a foot injury side lined Walker for five months and opened the door for Richie Myler to snatch the Rhinos' fullback berth meaning Walker was left out of the Leeds side who claimed the Challenge Cup at Wembley that season.
He was determined to come back stronger in 2021 and reclaim the fullback spot from Myler but a pre-season injury ensured he wouldn't feature at all during the 2021 campaign. Such a long term injury absence left the fullback with work to do to get fit again for the start of the 2022 season in which he'll wrestle with Myler for the fullback spot as Leeds look to build on two years of steady progress.
Throughout the last few months, even whilst his teammates have been on holiday, Walker has been working hard to be ready for pre-season and Leeds' first pre-season friendly on Boxing Day against Wakefield.
It seems the likelihood of that possibility has increased with Walker's latest social media update, of which there has been many as he's documented what must be one of the toughest periods of his career, stating he'll be "back with the boys next week" as they prepare for the new campaign.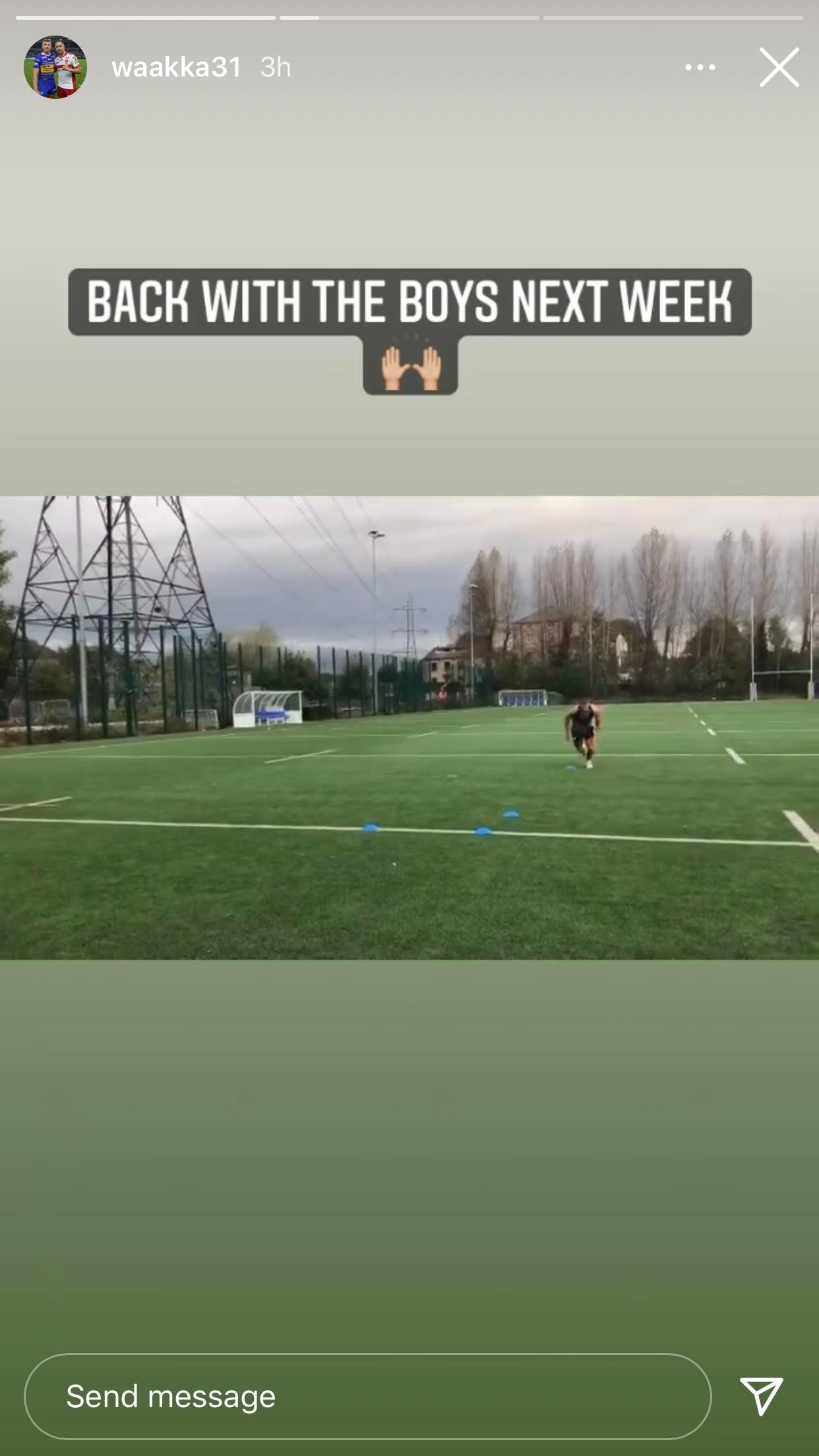 The post again indicates the extra work Walker has put in over the course of the off-season to not just be fit for the start of pre-season but to be ready to make a serious impression when Leeds' preparations for the new season get underway on Monday.
So, despite months out injured, it seems Walker will be ready for pre-season. He'll then have a month to prove he should start the festive friendly ahead of Myler as the two begin what should be a season long battle for the fullback spot.