Leeds Rhinos are the most successful side in the Super League era with eight titles since their maiden Grand Final win in 2004.
In fact, the last 16 years has seen the Headingley club claim 16 major trophies in a golden generation that brought about club legends such as Kevin Sinfield, Danny McGuire and Rob Burrow.
They are just three names in a star-studded squad that will be remembered as the greatest in the club's history – a truly great time to be alive if you're a fan of the men in Blue & Amber.
Since the retirement of many of these now iconic players, the Rhinos have suffered a slight wobble over the last couple of years and are only just now coming out of the other end.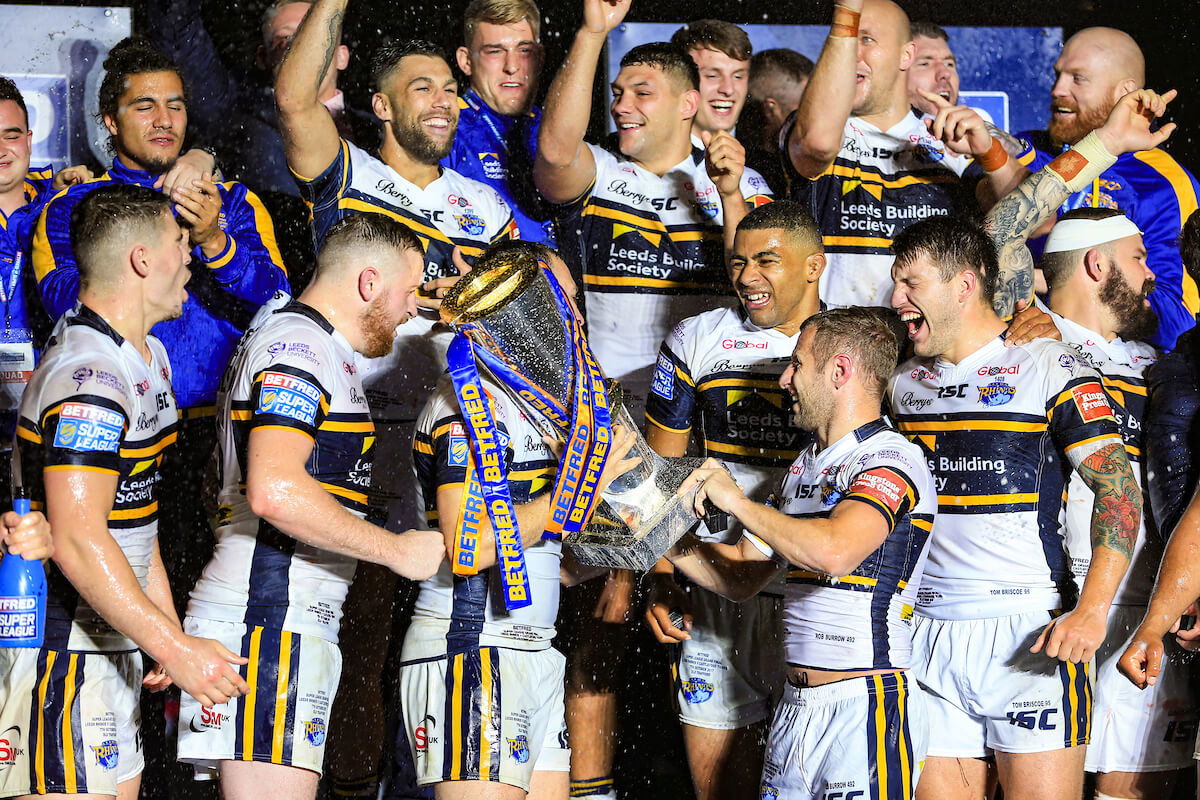 It's a transitional period that was expected after such a long run of success with the same players – a couple of years most Leeds fans will forgive their club for having after such a glorious stint at the top.
But the faithful at Headingley have not always been so forgiving. Rewind 18 years to 2002 and the team that immediately preceded the golden generation were having big problems.
The arrival of Chairman Paul Caddick and Chief Executive Gary Hetherington in 1997 had steadied the financial state of the club after a woeful start to the Super League era under Kiwi coach Dean Bell.
By 1999 things had improved with Australian coach Graham Murray at the helm. His two-year stint in charge saw the Rhinos reach the inaugural Super League Grand Final (losing 10-4 to Wigan) before ending a 21-year wait for Challenge Cup glory at the old Wembley.
Dean Lance took over at the turn of the century but didn't enjoy the same success as countryman Murray, lasting just over one very turbulent season. He departed four games into the 2001 campaign with the Rhinos promoting Daryl Powell from youth coach to head coach.
Powell was only four months into retirement when he landed in the top job at Headingley. At 35 he was the youngest Super League coach in history and was tasked with turning around an underachieving team.
NRL signings Brett Mullins, Bradley Clyde and Robbie Mears had all arrived with big expectations that season, but they failed to ignite an average Rhinos team who finished fifth and needed another rebuild.
Leeds fans were now becoming accustomed to disappointment and 2002 marked 30 years since the club's last league championship.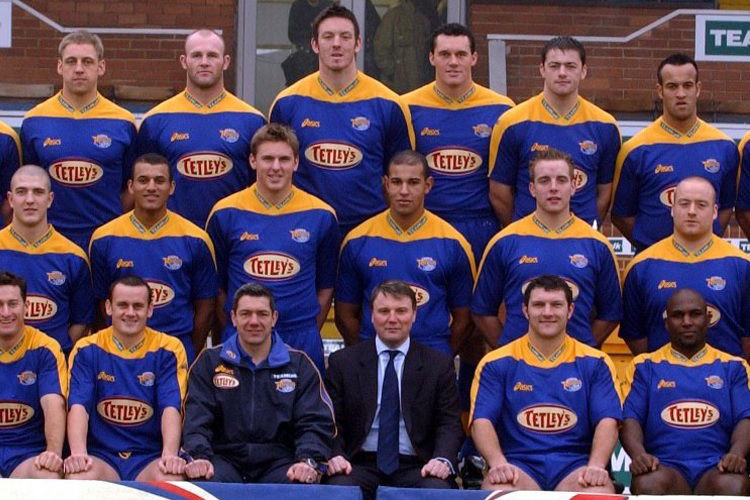 Despite huge amounts of money failing to create a title-winning team in that time, they continued to splash the cash on Wayne McDonald, Adrian Vowles, Willie Poching and Ben Walker.
These signings were added to a group that already featured the likes of Francis Cummins, Andy Hay, Ryan Sheridan, Barrie McDermott, Darren Fleary, Karl Pratt and Tonie Carroll.
Kevin Sinfield, Rob Burrow and Matt Diskin ensured there was some youth to go with the experience but this seemingly good mix of players didn't quite work together as planned.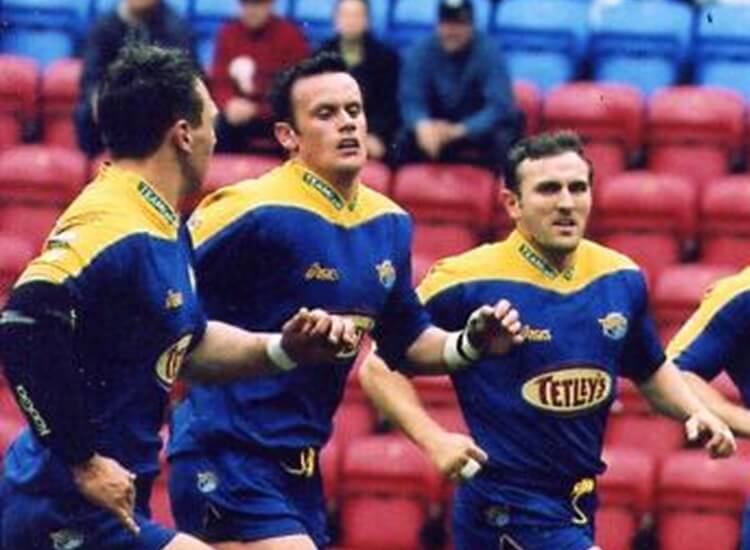 One of the other off-season signings that year was Australian back-rower Matt Adamson and on his arrival from Penrith he was met by unrest and disruption within the squad.
"Bradley Clyde and Brett Mullins had been there the previous season and both guys had been injured pretty much all year," Adamson explained.
"I played with both in the Australian team and they were world-class players but they were left with a tarnish on their name.
"That's the English culture, if you play well you're a superstar but if you don't get on that pitch and don't play well when you do then that can really go against you.
"Unfortunately it had left a sour taste between the import players and the English blokes so when I turned up and there was a divide.
"The first year was really tough because there was a few English guys who really had a bee in their bonnet about the situation at the club.
"The Australian guys were getting paid really good salaries. I could see why they felt like that but it wasn't us making those decisions."
Despite a good start to the season, issues off the field quickly became evident on it as a mid-season slump saw the Rhinos finish fourth and put silverware out of reach again.
It was the third season in a row the club had finished outside the competition's top three and repeated defeats at the hands of Bradford and St Helens were a sign that it was time for the club's excited crop of young players to be fully unleashed.
Powell signalled the change of approach by making a 21-year-old Kevin Sinfield the new club captain, while releasing a host of ageing players.
"At the end of my first year some players got shipped out and some others came in, and Gary made me a part of the recruitment process," explained Adamson.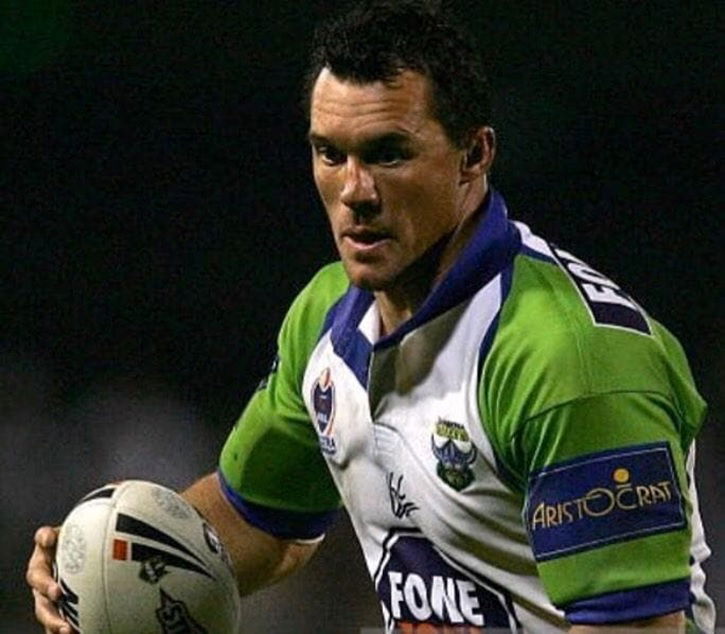 "I said to Gary that if you get the right people then you will create success because if you get great people who are okay players, rather than great players who are rubbish people, then you will create a good culture.
"Off the back of that the club had success, along with some great young players coming through like Robbie Burrow, Danny McGuire, Kevin Sinfield and Jamie Jones-Buchanan – all good leaders who instilled that culture in the club for the next decade.
"Don't get me wrong they could all play footy, but they had the right culture which gives you a bond that you are there for each other through thick and thin.
"That led to better recruitment, focusing on those good English players, and you always felt it was a group capable of achieving something special."
Although they again fell short when it mattered in 2003, it was the year that formed the greatest crop of players in the club's history, giving them the necessary experience for future successes.
For most Leeds supporters the dressing room unrest, crushing defeats and big-spending woes of the early 2000s are memories they don't want to relive, but without them they may not have seen the golden generation flourish as they did.