"New year, new us?" Well the wait is nearly over as a brand new Betfred Super League season is on the horizon as all 12 clubs are set for another race to Old Trafford!
Castleford Tigers
All eyes on the Castleford Tigers for their incredibly risky business heading into 2019!
Though Chief Jon Wells defends the lack of recruitment from the club, the loss of Luke Gale is certainly daunting, even with the news that they have been granted salary cap relief for his absence.
Not only has this caused dispute amongst their Super League rivals but Castleford already require a major makeshift in their squad which could put them at a huge disadvantage.
Furthermore, a replacement would quickly have to adapt to Daryl Powell and the squad's ideals, or trust could be bestowed upon Cory Aston and Jake Trueman and though both have potential, could be too big-a-shoes to fill.
In fairness, the lack of recruitment is due to certain players, such as Mike McMeeken, Greg Minikin, Adam Milner and Oliver Holmes receiving upgraded contracts, though another risk there is the latter also being out injured.
Another strength for the West Yorkshire side is their pack, with a ball handler in Liam Watts with hard hitters Grant Millington, Junior Moors and Jesse Sene-Lefao that should prove difficult to handle.
However, without a necessary leader in the halves to guide them could cause plenty of disruption and a few injuries here and there could also see them fall scarily short on squad numbers.
Therefore, a much tougher season looks in store for the former 'Leicester City' of rugby league as they will wonder what could have been.
Prediction: 8th
Catalan Dragons
Catalans Dragons breathed new air into the sport by becoming the very first non-English Challenge Cup winners!
A remarkable transformation as the pundits had them tipped for relegation after their worst ever start to a season.
But it is all worth it considering the off-field issues they face?!
They are in danger of being unable to defend their Challenge Cup, having been required to pay a fee of £500,000 to enter the competition and people have to ask is there a point in them competing at all should it all occur if they reached Old Trafford.
Not the ideal way a club would want to kick things off but regardless, they look set for an improved 2019.
Captain Remi Casty will lead the way alongside hard-hitters Sam Moa and Julian Bousquet and new additions like Matty Smith and Sam Tomkins provides the Dragons with new and interesting attacking options.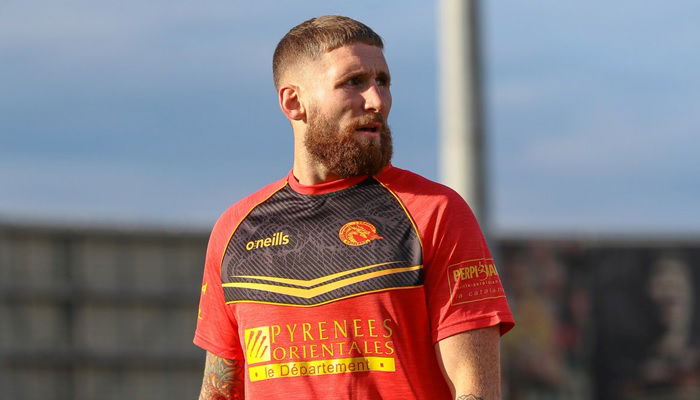 They may have amended their depth issues that befell them last season but what they do have an aging forward pack that could prove costly.
Casty, Moa, Mickael Simon and even captain Greg Bird approaching the end of their careers, all of which could pick up injuries.
Though they boast a talented array of youngsters, they may have to step up ahead of schedule should a situation arise.
They will pose a threat to all but major changes will be required should they wish to remain competitive in the foreseeable future.
Prediction: 6th
Huddersfield Giants
Another club that boasted similar superlatives in amended their ways were the Huddersfield Giants.
The Giants endured a slump but that was before Simon Woolford arrived and soon turned them from pretenders to contenders.
Potentially, there are exciting times ahead for the club, having brought in Matt Frawley, Akuila Uate and Suaia Matagi from down under, along with Tom Holmes, Joe Wardle and Scott Grix from all three Calderdale clubs respectively.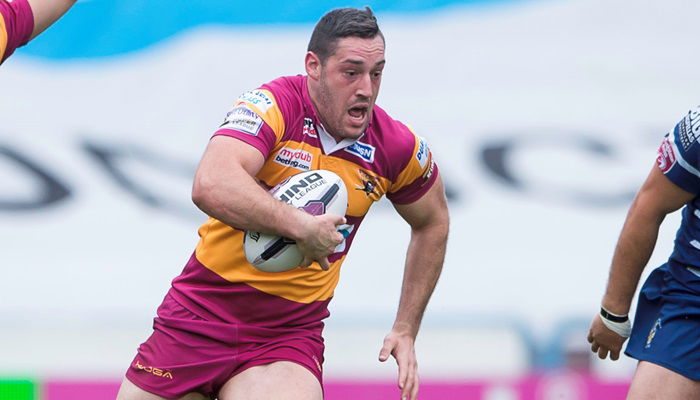 However, the departures of Danny Brough, Jordan Rankin, Ryan Hinchcliffe, Tom Symonds, Shannon Wakeman and Jake Mamo could see them face a tricky period of transition.
There's some pressure on the arrivals and their ability to gel together effectively.
So many coming and coming have set back clubs numerous times in the past and there's no reason why it should happen again.
Though Matagi and Sebastine Ikahihifo could prove to be a formidable duo, the Giants did lack depth last season, hence their extremely slow start.
The big test is the youngsters coming through for them and whether they are now ready to step up to the challenge.
A rather difficult year could be in store for the Giants but this is rugby league where anything is possible.
Prediction: 9th
Hull FC
The team that took the term 'capitulation' to a whole new level last in Hull FC.
The Airlie Birds were challenging the top four at one stage until a horrendous swing of injuries followed their infamous Challenge Cup tie at Featherstone saw them incapable of recovering.
They return now hoping for some redemption but making it possible and return as silverware contenders is easier said than done.
Their recruitment in bringing Jordan Thompson back and Matty Dawson-Jones from Leigh is hardly setting the world on fire.
Plus, they may have fallen victim of preparing for a reserves competition that unfortunately never took off.
However, even they still boast a lot of talent in the squad regardless. Fetuli Talanoa and Bureta Faraimo caused a lot of trouble for defences with their sheer power and tricky stepping.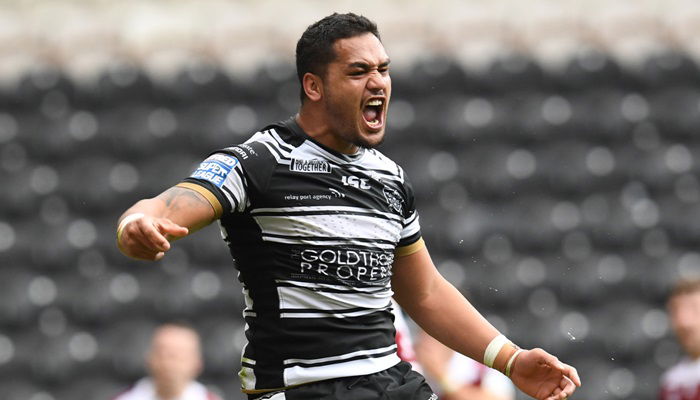 And having arguably one of the best half-back combinations in Albert Kelly and Jake Connor can caused havoc for any team.
But they must back that up with a consistent forward pack and aside Scott Taylor and Mickey Paea, they are still without a few players heading into the season and that could prove costly.
They have talent in their back row, and depth going by their pre-season friendlies thus far.
Mark Minichiello and Sika Manu can still cause trouble, as can Dean Hadley and Joe Westerman when they return from injury.
However, they have proved too inconsistent in the past and that will ultimately be their undoing again.
Hull can challenge anyone on the day but they are still too hit and miss that will see them make up the numbers ultimately.
Prediction: 7th
Hull Kingston Rovers
By the skin of their teeth, Hull Kingston Rovers survived relegation to compete in the Betfred Super League once again.
Tim Sheens will now attempt to work his wizardry to challenge the Play-offs, just like the last time KR survived in Super League.
They have recruited rather heavily in Weller Hauraki, Jimmy Keinhorst, Mitch Garbutt, Josh Drinkwater, Kane Linnett and Ryan Lannon.
However, all of whom share a common trait, they lacked favour at their previous clubs so whether they can gel together and prove their doubters wrong is a huge gamble.
Their forward pack will be tested; Garbutt and Lannon arriving adds size and both have a point to prove but may have to step up more so as Nick Scruton, Mose Masoe and Robbie Mulhern had their share of injuries last season.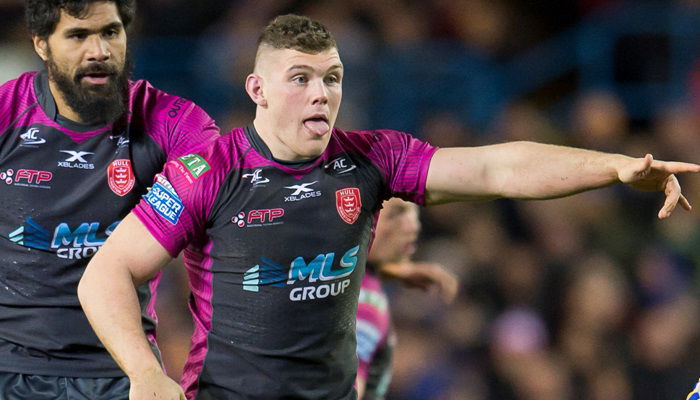 This saw them endure another struggling season; however, saying that, they surprised some last season by not only surviving but the way they did it.
They showed excellent maturity and resolve by repeatedly coming from behind to defeat Leeds and Toronto in the Super 8s Qualifiers last season so they should not be underestimated.
They are still in transition are KR and that will affect them this season but keep your eyes peels, the red, red robins will remain bobbing along in Super League for a while yet!
Prediction: 10th
Leeds Rhinos
Fallen champions Leeds Rhinos return hoping for another huge resurrection and have decided to spend heavy to accomplish it!
Tongan duo Tui Lolohea and Konrad Hurrell arrive along with former Australian international Trent Merrin to revive the Rhinos' flagging fortunes.
And of course, former Rhino and Grand Final winner David Furner returns to assume the Head Coach role.
Under the leadership of Kevin Sinfield, the Rhinos redeemed another miserable season by guaranteeing safety in the Super 8s Qualifiers, though they endured a more difficult run than last time.
Things should get better in 2019 as Leeds as, though Ryan Hall and Joel Moon have departed, they still possess a dangerous and skilful set of backs nonetheless that will cause trouble for anyone.
Lolohea and Hurrell should return the ruthlessness that the Rhinos have lacked in the backs.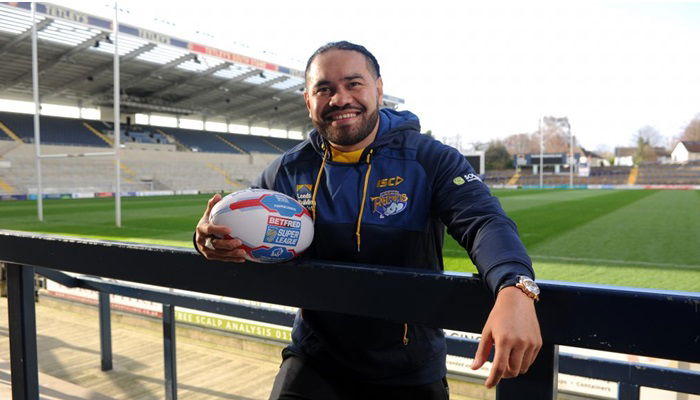 However, their forward pack may be prone to injuries however as they do have ageing players in such a department, meaning the youth will have to step up once again.
This is what ultimately saw Leeds slip away towards the end of the season so is it lessons learned this time?! Who knows?
But let's face it, you write off this time at your peril as they have demonstrated more than once and they should return as a force to be reckoned with.
Their forwards issue should see them miss out on silverware but regardless, they will return as one of the teams of the season, having size, speed, skill and international recognition all over the pitch and that along should see them return towards the top of the table!
Prediction: 4th
London Broncos
Galloping their way back into Super League after a four year absence are the plucky London Broncos.
After agonizingly missing out on the Million Pound Game for two seasons, it was third time lucky when they travelled thousands of miles to record a famous victory over the highly fancied Toronto Wolfpack.
Their patience has paid off but in the long run, was it worth it?
Just like all clubs who are newly promoted, they should endure a season of struggle and London will not be any different.
Recruiting Australians Luke Yates and Ryan Morgan is impressive and bringing in Jordan Abdull, Matty Fozard, Nathan Mason, Greg Richards and Morgan Smith will provide London with plenty of attacking options.
That and they possess plenty of speed in the backs in Kieran Dixon and experience in the pack with captain Jay Pitts.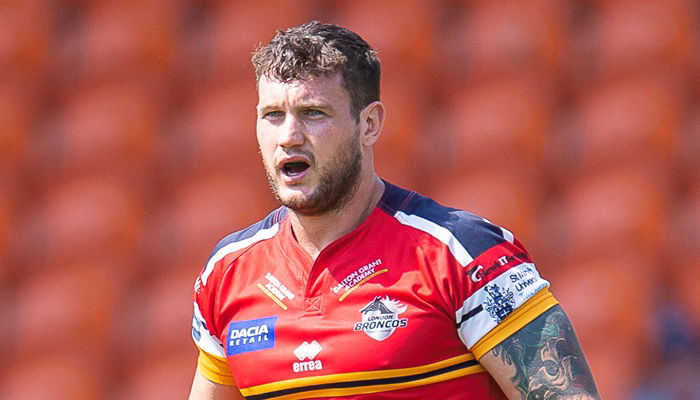 However, London have retained much of their squad from last season and though they finished the best attacking Championship team, to do it every week against full-timers is a huge step up!
Perhaps too insurmountable as it has shown in our sport in the past.
Perhaps they needed some more quality in their recruitment as arguably, such players have failed to prove themselves in Super League and with pressure on them to perform to keep London safe puts them at a huge disadvantage.
Danny Ward has been an excellent replacement for Andrew Henderson but this challenge is his biggest yet than anything he had in his playing days.
Unfortunately, it seems too difficult to overcome and though London may thrive on their return to the top, it will ultimately be short lived as a return to the Championship appears imminent.
Prediction: 12th
Salford Red Devils
Salford Red Devils love living life on the edge as they stuttered to Super League survival once again for the third time in four years.
They return for another season though things remain bleak considering their off-field financial issues that has plagued the club since Marwan Koukash's departure.
That has impacted heavily on their recruitment, which with respect has been abysmal.
Ken Sio has always been decent but the controversial Adam Walker, recently returning from suspension, may be out of sorts.
Jackson Hastings enjoyed a good spell last season but can he do it every week against the best of the best?!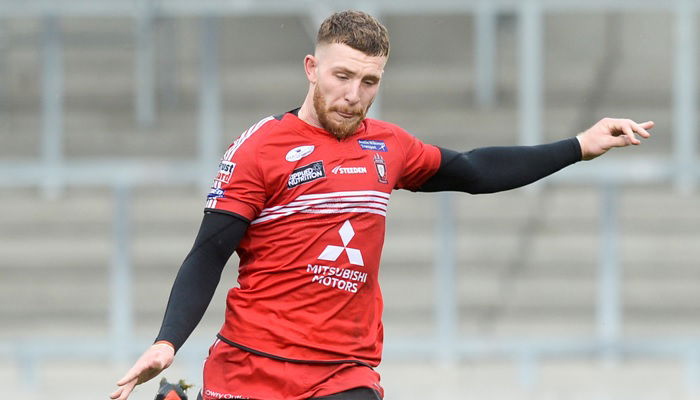 It is not a huge or improved squad Salford have from last season, which does not bode well should they lose a few to injury.
Thus, the Red Devils look set for another long, hard season.
They should show flashes of excitement and are capable of upsetting a few teams but in the long run, they will come unstuck, unless they can resolve their off-field issues and become a financially stable club, which looks doubtful.
Prediction: 11th
St Helens
Team to beat St Helens are back for what should be another exciting year.
The most predictable secret of 2018 came to pass, the departure of Man of Steel Ben Barba, but regardless, the Saints will still mesmerise the Super League once again.
Arguably, they have a 'complete' squad, their starting line-up consists primarily of internationals, one of the many traits to why they dominated the competition in 2018.
Barba may be gone but Lachlan Coote and Jonny Lomax to rotate between full-back has got them covered.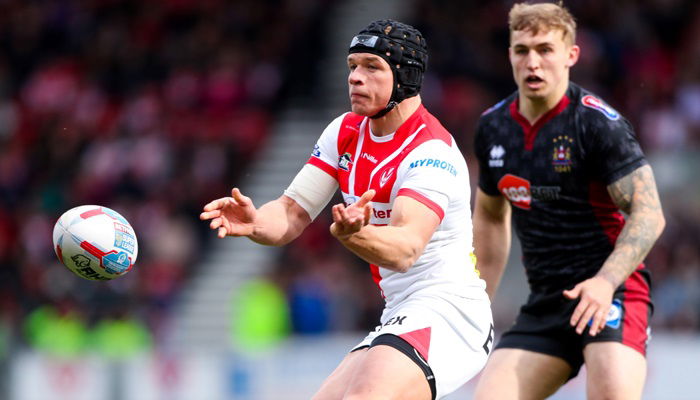 Danny Richardson, Theo Fages and James Roby as additional pivots, with all their experience, will help control things for Saints and maintain their exciting brand of rugby.
Plus Alex Walmsley to return from injury to slot in with Luke Douglas, Joseph Paulo and Luke Thompson, they still have a robust forward pack that will tire out anyone.
Let's not forget their back line consisting of Golden Boot Tom Makinson and internationals Kevin Naiqama, Mark Percival and Regan Grace.
Furthermore, they have plenty of talented youngsters to come through and excellent players to study with in case they have a drastic swing of injuries.
So yes, the Saints look set for yet another season at the top but whether they can grab everything on offer is still in question!
Prediction: 1st
Wakefield Trinity RLFC
From survival specialists to dark horses are the ever-improving Wakefield Trinity RLFC.
Trinity have enjoyed back-to-back strong seasons and by maintaining the majority of their squad, look all but set for another.
Bringing back Danny Brough is a risk but he and Ben Reynolds provide Trinity with more options at half-back that can be dangerous.
Adding to new captain Jacob Miller, Ryan Hampshire, Kyle Wood and Tyler Randell, Wakefield have multiple players with speed and accurate kicking.
They do need to thrive off a powerful forward pack; having David Fifita and Pauli Pauli will provide them the hard yards, with Tinirau Arona, Anthony England and Keegan Hirst to provide support.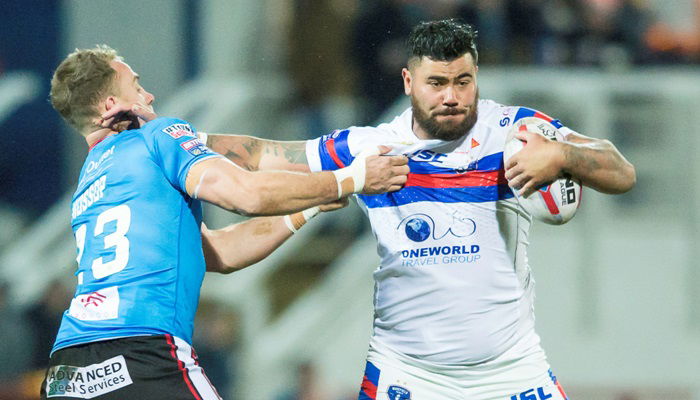 Though they will go strong, they have shown some inconsistency and that is why they have fallen short of the Play-offs in the past.
They look good enough to secure a position but their inability to cope under such pressure in the past will come back to haunt them again.
Prediction: 5th
Warrington Wolves
The most asked question of our sport, will it finally be Warrington Wolves' year?!
Once again, the Wolves have recruited heavily to make their long lasting dream a reality.
Blake Austin is their latest half-back they hope to lead them to greatness, arriving with Jason Clark from down under as well as Lama Tasi, Jake Mamo, Matt Davis and young Danny Walker.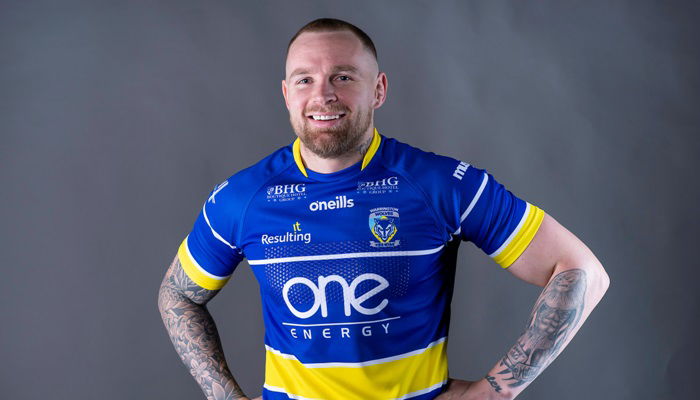 Their 64-year wait has to end sometime right?! Well this year seems to be their greatest ever chance!
They boast a strong, quick and experience back line, exciting half-backs and are even efficient up front plus an exciting array of youngsters to come through.
However, like all clubs when bringing in several new personnel, they may stutter now and again due to transition.
If they can gel together quickly then they can overcome this but even so, whether Warrington can keep it going in the long run is a huge question mark as they have flattered to deceive time and time again.
There's no reason why 2019 will be any different; however, should they go strong and retain much of their squad then perhaps this year should be treated as another learning curve.
They should be up there again, challenging for honours but they will look like they will just fall short again, with the imminent arrival of Gareth Widdop perhaps being the final piece of the puzzle that will finally secure Warrington's first title since 1955!
Prediction: 2nd
Wigan Warriors
Lastly we look at our reigning champions Wigan Warriors who will start the season with a two-point deduction after salary cap breaches back in 2017.
Certainly hated, adored and never ignored by the rugby league world, Wigan reclaimed their title in heroic fashion after a disappointing 2017 season, crowning the perfect send off for former Head Coach Shaun Wane!
But the Warriors return themselves in a period of change, with Adrian Lam assuming the coaching role as well as a whole host of players coming and going.
Biggest of all is the capture of the controversial Zak Hardaker, who replaces fellow former Man of Steel Sam Tomkins.
Hopefully Hardaker has finally cleaned up his act after his sordid departures from both Leeds and Castleford but despite all the talent he has shown in the past, it is a huge risk by Wigan to take him on.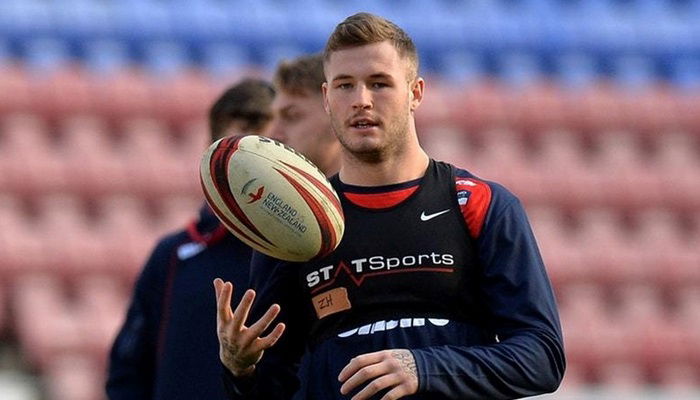 This realistically should be his final chance and if it all goes wrong again then it would arguably be the greatest waste of talent ever to befall the summer era.
Therefore, such circumstances as well as the departures of John Bateman and Ryan Sutton along with Tomkins will be a huge test of Wigan's team character.
However, despite this, Wigan should remain a force to be reckoned with regardless.
Not only have they retained a strong looking squad but also boast the best set of youngsters arguably in the league who can slot in should they be short on numbers.
That and the arrival of Jarrod Sammut could introduce new dimensions of attacking rugby at Wigan as he thrived with London in the Championship and will look to go even better here.
Another strong season is in store for the Cherry and Whites and what better way to kick-start a title defence than their mouth-watering clash with St Helens in Round One?!
Prediction: 3rd