Warrington Wolves prop Mike Cooper says he has not spoken to any of the England backroom staff for years, after being overlooked by Wayne Bennett again this week.
Despite his excellent form this season, the 30-year-old was left out of England's 27-man Elite Training Squad on Monday, which included seven of his Wolves teammates.
Cooper was last included in the England side in 2016, after winning nine caps during his spell with NRL side St George Illawarra Dragons.
Since returning home, however, he has failed to impress England boss Bennett, despite playing arguably his best rugby under new Warrington coach Steve Price, and says there hasn't been any contact whatsoever with anyone from the England setup for a while.
"It's not down to me. I've had no conversations with anyone from the England camp for years," he told the Warrington Guardian.
"I spoke to Wayne after the 2017 season – the year Tony (Smith, ex-Wire coach) left the club – and he said my form wasn't good enough.
"There's been no further communication since then.
"I don't know who's picking the team there – there's always raised eyebrows with people being in or out of the squad and it just seems to be my turn.
"Sometimes your face just doesn't fit. There's no point letting it bother me."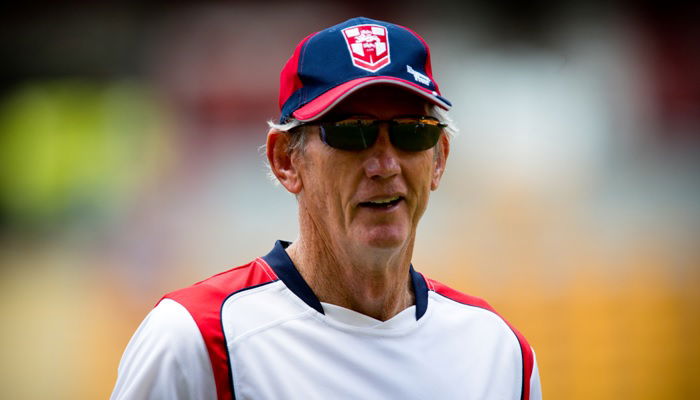 Among the props in the side are Castleford's Liam Watts and Hull FC's Scott Taylor.
And while Cooper feels he is "at least on par" with those selected, he insist not being chosen allows him to focus on his club rugby.
"I've played nine Tests for my country and I'm proud of what I've achieved both here and over in Australia," he said.
"If they want to overlook me because my face doesn't fit, that's what they want to do.
"I don't really take any notice of it because life's far too short to be worrying about one or two opinions.
"I really got on with Wayne when we were in camp and I've got no issues with him whatsoever, but it would be nice to have a conversation with somebody.
"I feel like I'm at least on par with a couple of the players that have been picked ahead of me, but it is what it is."
"I think I've had a fairly decent season again this year. Hopefully I can kick on now and do what I can to finish the year well."