Hull FC have unveiled their principal and alternate jerseys for the 2024 Betfred Super League season, both of which are available online and in store now.
The jerseys are the first to be produced by the club's brand new kit and technical partner Castore, after the Black & Whites signed a landmark multi-year partnership with the British premium sportswear group in one of the most significant commercial partnerships in the club's history.
The Airlie Birds have returned to a predominantly black shirt with a refreshed take on the club's traditional irregular hoops for their 2024 principal jersey – most closely matched to a style last worn 15 years ago in 2009.
Partnered with all-black shorts and black socks featuring an irregular hoop, the design returns for the first time in over a decade as the Black & Whites prepare to take to the field in an eye-catching strip in 2024.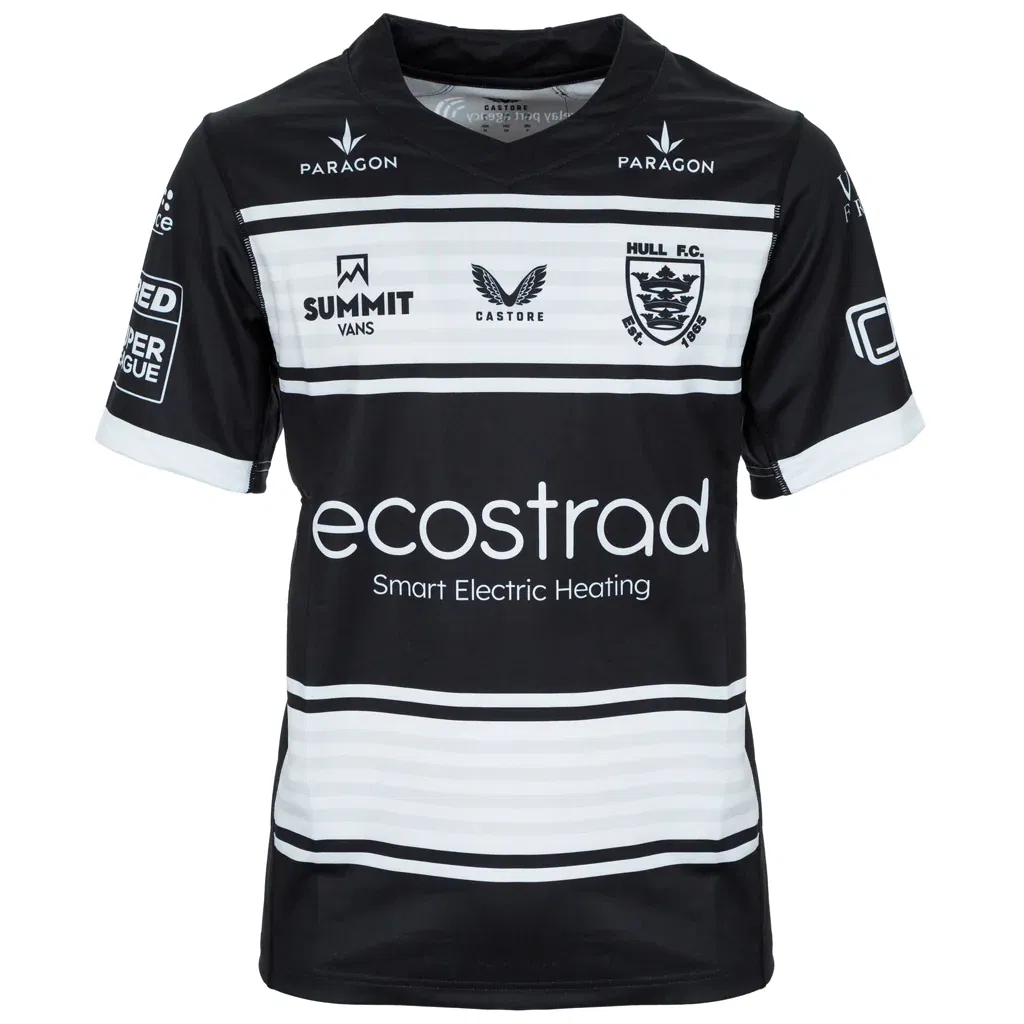 Meanwhile, FC's alternate jersey brings together hints of a number of previous away kit designs which were used as inspiration for the latest style – notably combining the club's popular 'V' with shades of blue and antique gold, both of which have been used numerous times in the past.
The peacoat blue and white shirts will be paired with both navy and white shorts on different occasions next season, ensuring Hull will hit the road in another stunning second strip in 2024.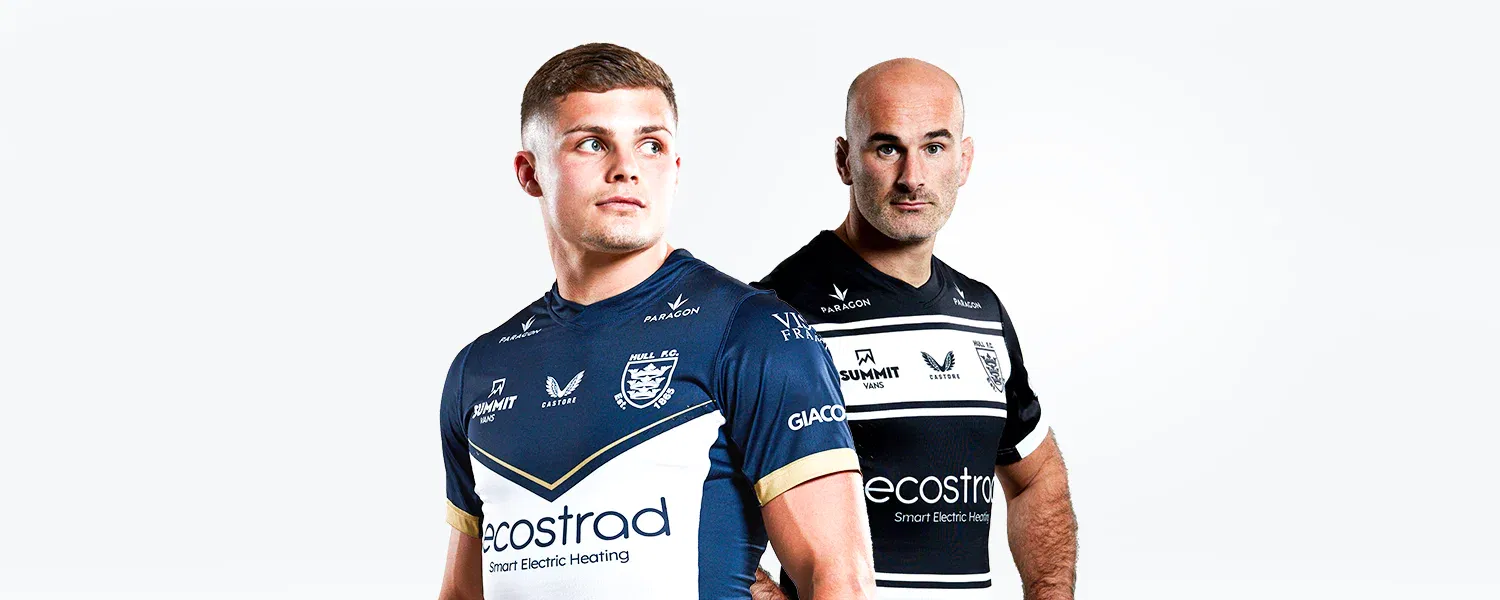 Both shirts have just been revealed to supporters for the first time in a special unveiling event at our brand new St Stephen's retail store.
Both jerseys will be accompanied by their own respective training ranges, featuring premium branded match apparel, and training and leisure wear – all of which is designed and manufactured by Castore with ultimate performance and comfort in mind, specific to Rugby League athletes.
The initial drop of our off-field range is now available, featuring items from our winter range, with a host of additional products to be made available before Christmas.
New main principal partner Ecostrad take pride of place on both jerseys – the UK's premier producers of high-end electric heating solutions.
A forerunner in the UK's electric heating landscape, Ecostrad crafts exceptional electric heating systems for a variety of domestic and commercial applications. Their product spectrum encompasses WiFi-enabled ceramic core radiators, smart infrared heaters, energy-efficient designer electric radiators, modern towel rails and more, and produce eco-friendly heating systems that provide unparalleled control and efficiency for the modern age.
Meanwhile, new associate partner Summit Vans also feature on the front of the shirt, while parent company of associate partner GIACOM, DWS Group, also feature on the sleeve.
Elsewhere on the kits, returning shirt partners Paragon Elevators, Vista Frames, Hedon Insurance, Relay Port Agency, Cladding King, Arcmaster, PBS Construction, Kinetic Laboratories, JLP Scaffolding, and the University of Hull all feature once again.