Women's Super League coaches Lois Forsell and Lindsay Anfield plus Becky Higgins of Featherstone Rovers tell us how their women are coping with the postponement of the season.
Women's team across the north have spent months in preparation for the 2020 season. Real hard work, sweat and tears have been shed in their pre-season to then be told the devastating news that our sport is to be stood down due to the RFL following the strict guidelines from our government.
The coronavirus is fatal and does not favour any specific age, race or gender. The RFL delivered the news and each club have had to re-think their training programmes to ensure each woman is kept fit and well to play once the ban is lifted.
I spoke with head coaches Lois Forsell of Leeds Rhinos, Lindsay Anfield of Castleford Tigers and Becky Higgins, the team manager of Featherstone Rovers and asked: "What are your views on the pandemic, how are your women coping and what is the general morale and training difficulties your teams are facing right now?"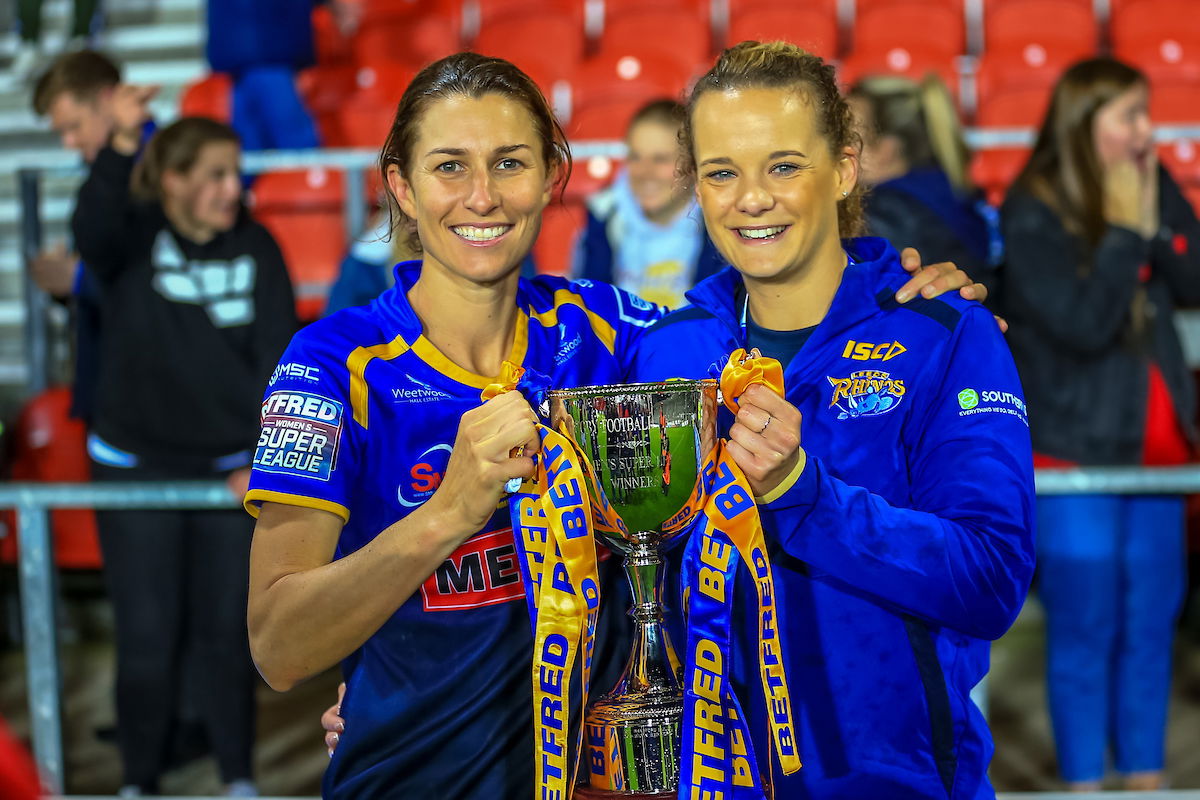 Forsell said: "Covid-19 will affect everyone within Rugby League. It will challenge players within the women's game to keep their standards high and pushing themselves with nobody watching over their shoulder.
"It is tough as most people will have lost their routine and normality, but they have to make the right choices in the short term for the long-term benefits. You have to be a champion at home first to be a champion on the field"
Anfield added: "I guess these are early days into what a long delay to the season could be. At Cas we are doing as much as we can to support the players with home programmes, keeping them as fit as possible and having regular contact with them.
"For the women's game as a whole, we are in the same boat as every other sport a complete unknown. I'm just hoping when it all eventually gets up and running again, we will continue with the same momentum as we had before."
Higgins says: "The effects of the coronavirus has basically pushed the pause button on our game.
"The Featherstone Rovers Ladies have been keeping in touch via group chats and our Strength and Conditioning coach has been giving challenges which the girls have engaged with.
"We do have a few key workers in our team that are on the front line, this includes our new vice-captain Jess Hammond.
"We have listened to her advice and have been social distancing for a while. The sooner we listen the sooner we can press play again"
In these uncertain times it is clear to see that women's rugby league and all its participants be it players, background staff or governing bodies are doing everything in their power to ensure they are safe and that their welfare is paramount.
I'd just like to say to all involved in rugby league and to our fans and supporters to remain vigilant, continue with your social distancing and isolation (if required) please stay safe, and we shall see you all in the near future.