Salford head coach Ian Watson has revealed that Joey Lussick has yet to sign a new contract with the club.
The former Manly hooker has excelled since signing for the Red Devils in 2018, but his current deal at the AJ Bell Stadium is due to expire at the end of this season.
Speaking on the situation, Watson said: "Nothing has moved on Joey since the lockdown. He did turn us down. I think it was April or May when he made the call.
"His agent said that he wanted to have a look around and see if there was a better suitor, but you would probably have to ask Joey on that one.
"We are in the same situation. Nothing has moved anything further. His agent has not come back to us.
"It was just said that he would not be accepting the contract with us so at this moment in time, there is nothing happening.
"If Joey said he ever wants to come back to the table, no one has ever said that it is off but that would be up to him from there.
"He left us at that time in lockdown, saying he was not accepting that deal."
In other news, Watson revealed that Ollie Roberts is set to return for Thursday's Super League clash against Hull FC this Thursday, as Salford look to build up some momentum before their Challenge Cup semi-final against Warrington.
"Ollie is good to go," said Watson. "He recently got through his first training session so we will run him again to see where he is at.
"It is important for us to get some game time in for him before heading into a semi-final.
"What it cannot do is we do not want to put somebody in to disrupt a group on the back of a good performance against Catalans.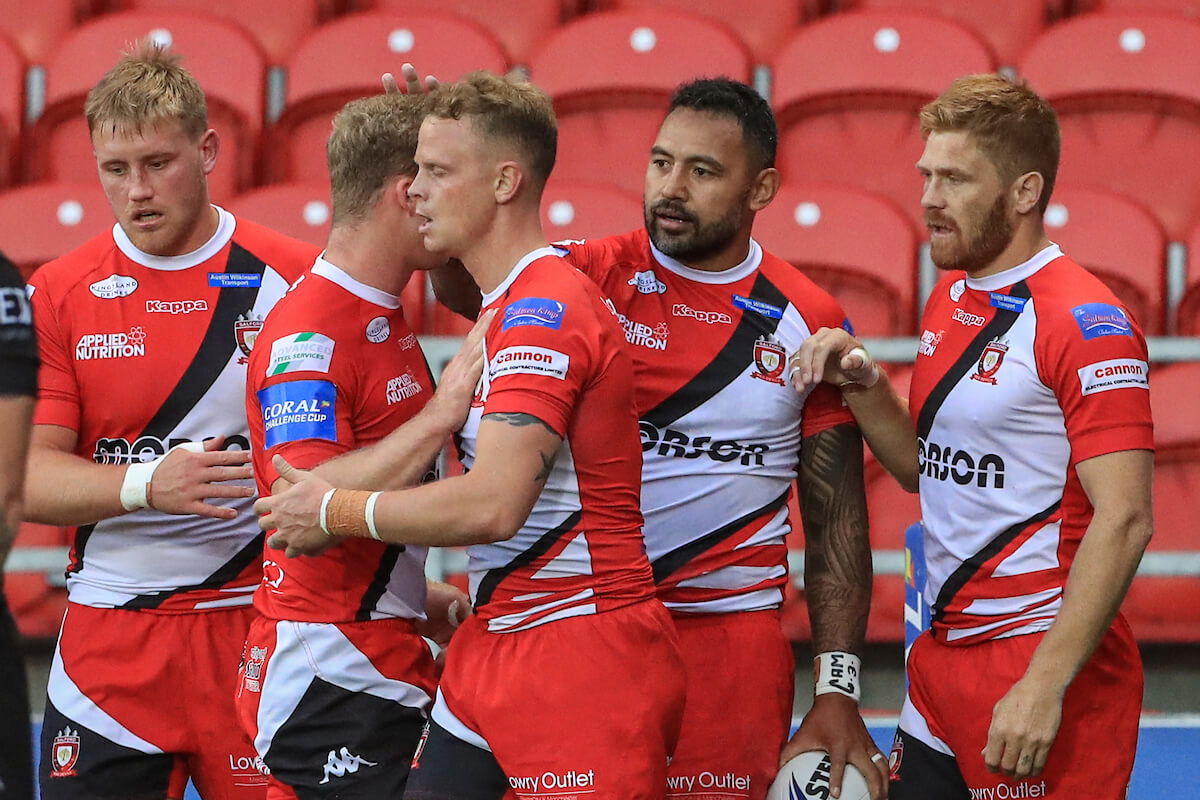 "He needs to be showing the right kind of mentality in training to able to come in on the back end of that which will give him a good shot of getting a place in the semi-final.
"The main thing is that everyone going into this game against Hull needs to lay down a marker in order to grab a semi-final shirt."