Wigan Warriors star Zak Hardaker has opened up about the aftermath of his failed drugs test that ruled him out of the 2017 Super League Grand Final.
The 27-year-old is currently in the process of rebuilding his career following a 16-month ban for testing positive for cocaine.
The then-Castleford fullback was set to play a part in the Tigers first-ever Super League Grand Final before news broke the day before that he would be unavailable.
The Tigers went on to lose 24-6 to Hardaker's former club Leeds.
And while he initially thought he had somehow gotten away without being caught, he says there was always a worry in the back of his mind.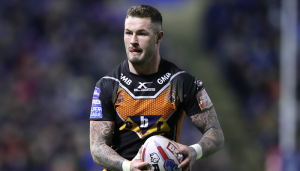 "I was thinking in my mind 'I might have a fast metabolism, it might have gone out (of his system)' but there was something inside me saying I knew I'd get done," he told the Out of Your League podcast.
"I told my missus that night and I couldn't sleep for two or three weeks and after about three weeks I still hadn't heard anything so I thought I might have gotten away with it.
"I had the Man of Steel awards on the Tuesday, we trained Wednesday, had the day off Thursday.
"Then my mum, I was still living with my mum, shouted me from downstairs at about 11:30 on that Thursday saying Daryl Powell was on the phone.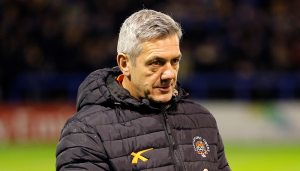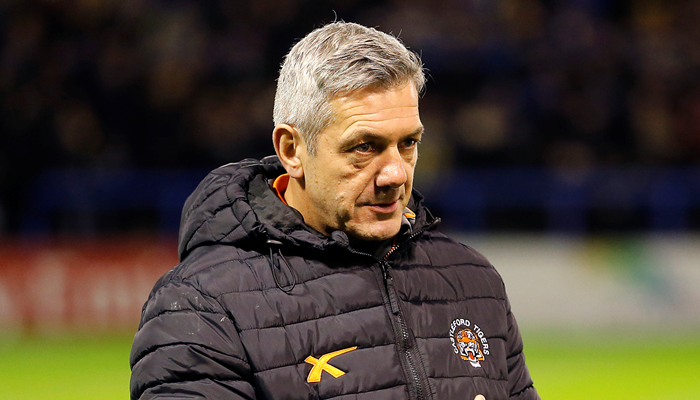 "So I went down and spoke to him and he said the club had had an email about the drugs test being positive.
"My world came crashing down to an abrupt end really. I didn't know what to do so I just jumped in my car and went off."
It was then Hardaker found himself panicking. The worries about who he would be letting down and the state of his career saw him nearly run away from the country altogether.
It was the stubbornness and love of his girlfriend Elisha, however, that meant Hardaker didn't stray further off the ropes and instead saw him go on an internet-free retreat instead.
"I sat by a canal for about an hour just looking at the clouds and thinking 'what do I do?'
"I rang my mate and said 'I'll get my passport, let's go on holiday', which was me trying to cope with it and not very well obviously.
"My passport was at my missus' house at the time so I rung her up asking for it but she said wherever I was going she'd be going with me.
View this post on Instagram
"We ended up booking a little chalet in Windermere for five days. We went down there, I turned my phone off.
"The Grand Final was played two days later. I switched my phone on to look at the result and Castleford had lost, which made me feel even worse because I'd like to think if I'd played it might have been a different result.
"So I had all the feelings of guilt and that I'd let the lads down, let my family down and everyone was talking about it.
"I've never been great with my feelings, whether it's being upset or angry or whatever.
"I've always gone out or done something I'm not supposed to on the back of me not handing the pressure very well.
"I've never handled pressure very well, whether it's bad or good."
? New Episode@WiganWarriorsRL @zakhardaker1 with some insightful honesty about the 2017 Grand Final on this week's #OutOfYourLeague

Watch full episode here ? https://t.co/kPCWiduRlK

Or listen on Apple Podcasts & Spotify pic.twitter.com/5qPcmbMQb1

— Betfred Super League (@SuperLeague) August 13, 2019