Yes it was a very brave effort, with lots of passion, guts and desire on show from the players in the red and white of England, but yet again they just fell short when it mattered most.
So where did it go wrong this time? That's a simple question to answer, it was a lack of a real cutting edge, and not enough know-how to break down an ageing Australia side who were there for the taking!
What England did very well through the whole tournament, including in the final, was to defend their line to distraction, and prove very hard to beat, what they didn't do well in the whole tournament was score enough points to set them apart as a real threat.
That was never more obvious than in the final, when England had the Australian defensive line under real threat, but kept coming up with desperate , miracle plays, that a well-drilled defence were able to cope with too well.
As much as Luke Gale, Gareth Widdop and James Roby prodded and probed, England lacked the game smarts that could have brought about a truly sensational win.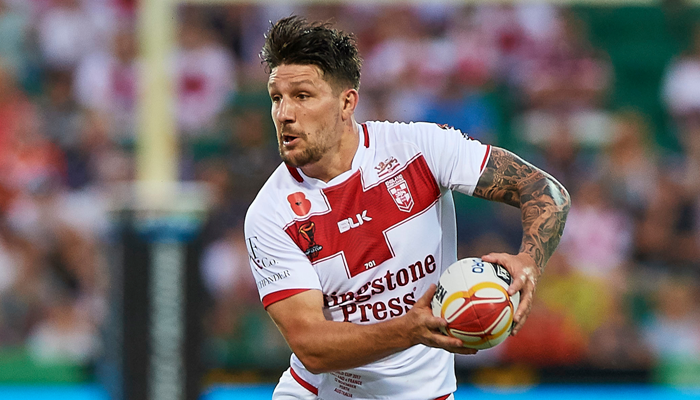 Robbed of captain Sean O'Loughlin, and mercurial hooker Josh Hodgson by injury in the build up, England still pushed the World Champions to their limit, but again ultimately were left to rue big mistakes in the most important part of the field.
They were crying out for a player who could produce something different, there was nothing wrong with the defending, but England needed some X Factor, a player who could open up a committed, cast-iron defence.
Unfortunately they didn't have that, in any team the halves are the creative ones who can also manage a game, and this is where England fell drastically short.
Luke Gale had his best performance in an England shirt, his kicking game was of a very good standard, however his half-back companion Kevin Brown was so ineffective that he had to be hooked from the field, and replaced by Jonny Lomax, with Widdop moving into the halves.
Probably a better selection would have been to put George Williams in at 6, rather than Brown, because Williams brings that element of the unexpected, his running threat, and short kicking game could easily have bamboozled an Australian defence which looked absolutely shot.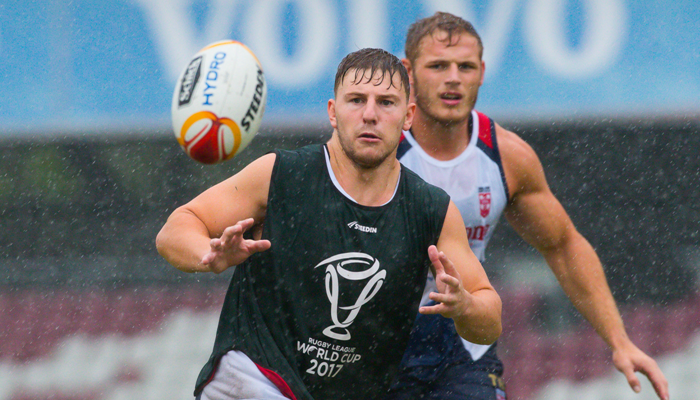 But let's not pretend for a minute that it is only in the halves where Wayne Bennett's charges fell short, the alarming amount of handling mistakes also cost them dear.
Too many times England players were guilty of dropping precious possession, forcing miracle passes that were never going to come off, as seasoned professionals showed far too much nervous energy.
What was needed at times was somebody who could just calm things down, and channel the energy and excitement into the right areas of the field that would have produced results.
Another worry for England was a genuine lack of searing pace, as we all know, there is no substitute in rugby league for it, the only real pace England had on display was from Kallum Watkins and, to a lesser extent inevitably, Ben Currie, with the power and poise of Ryan Hall and Jermaine McGillvary on the wings.
Earlier in the year there was a growing chorus from fans, for Hull FC full-back Jamie Shaul to be in the squad, his pace and vision, with his big-game experience, would have been a possibly decisive weapon in a game like this, or the pace of Super League top try-scorer Greg Eden could also have made a difference.
It was a very well-drilled performance from England, and with a little more luck on their side, they could have surprised us all to beat Australia, and there will be invaluable lessons learned from this heart-breaking defeat, but another defeat it is, albeit one that promised much moving forward.
We're quite used to glorious failure here in England, but the way to see this is that genuine progress has been made, as evidenced with a first World Cup final appearance in 22 years, and a very near miss against the best team in the world.
Now it's time to start turning near misses into close victories as the Kiwis head to these shores next Autumn.