Both Gareth Widdop and James Graham have enjoyed success on both sides of the planet and with England throughout their careers.
This means they have played on the biggest stages in front of the biggest crowds and the best fans, but no atmosphere quite compares to the one they experienced in the 2017 Rugby League World Cup semi-final when they just edged Tonga to book their place in the final in front of some amazing Tonga fans.
Speaking on Graham's The Bye Round podcast, Widdop said of the atmosphere: "That would have to be up there with the most incredible atmospheres to be part of.
"You couldn't hear yourself speak the whole the game."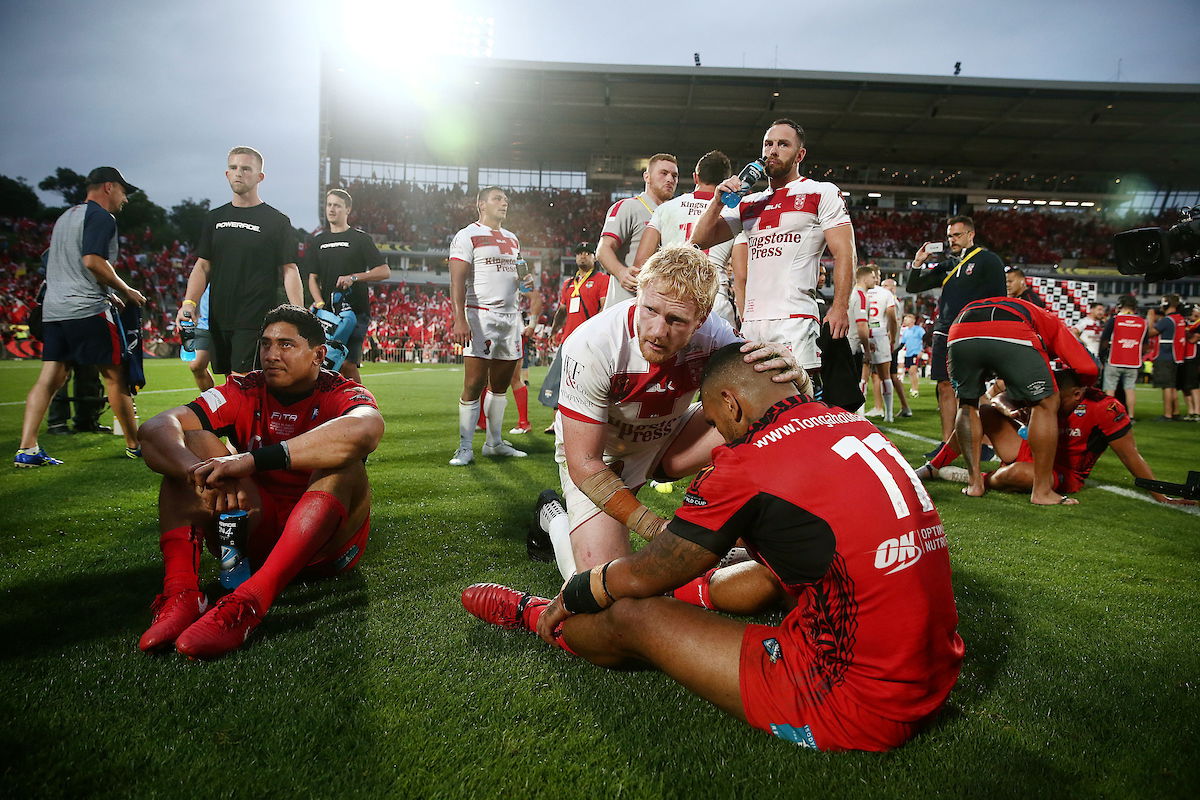 Meanwhile, Graham echoed these thoughts but also noted that he feared for his family believing that the crowd could turn into a riot: "For me still to this day it beats Wembley, it beats Old Trafford, it beats the ANZ, beats everything.
"I thought we were going to have a riot on our hands at the end there. I can remember thinking 'Yes we've won but sh*t my family are in the crowd here, I need to get them down quick because the Tongan fans are going to go off but to be fair they just kept singing.
"That moment where they've gone try, try, try and there's only two minutes left and we're scrambling and scrambling."