If you thought you'd seen or heard it all in the Curtis Scott story, then think again as his former teacher has had her own say on the matter.
She references "misogynist bullying" and "vomiting noises" dished out by the former Canberra centre as she was "going through a severe mental health battle."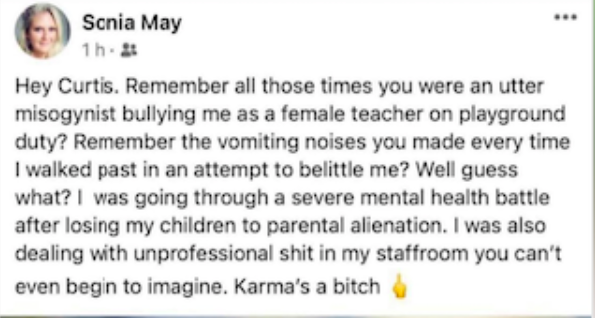 Scott has had a troubled time in the capital, with the action being taken less than two seasons into a four-year deal.
The centre had not played in the NRL since Round 12 after an incident at a Canberra nightclub saw him charged by police with assault – a costly incident which yielded a $15,000 fine and three-game ban.
Canberra believed that this incident was the final straw in a string of issues involving Scott, with the 23-year-old accused of bringing the club "into disrepute".
"The Canberra Raiders Board of Directors today decided to terminate the contract of Curtis Scott effective immediately," the club said in a statement on Monday.
"The board carefully considered the statements made at the 'show cause' hearing with Curtis on August 17 and the material supplied afterward.
"The board decided that Curtis' prior behaviour and recent assault charge has brought the club into disrepute, and they could not ignore this and the responsibilities that his NRL playing contract entails.
"The board said the club would continue to support Scott's ongoing rehabilitation and it will be in contact with NRL Welfare in this regard."